Tri-City Food Fight
Now through December 31st
Food donations can be dropped off at the Stuhr Building
For more information call (308) 385-5316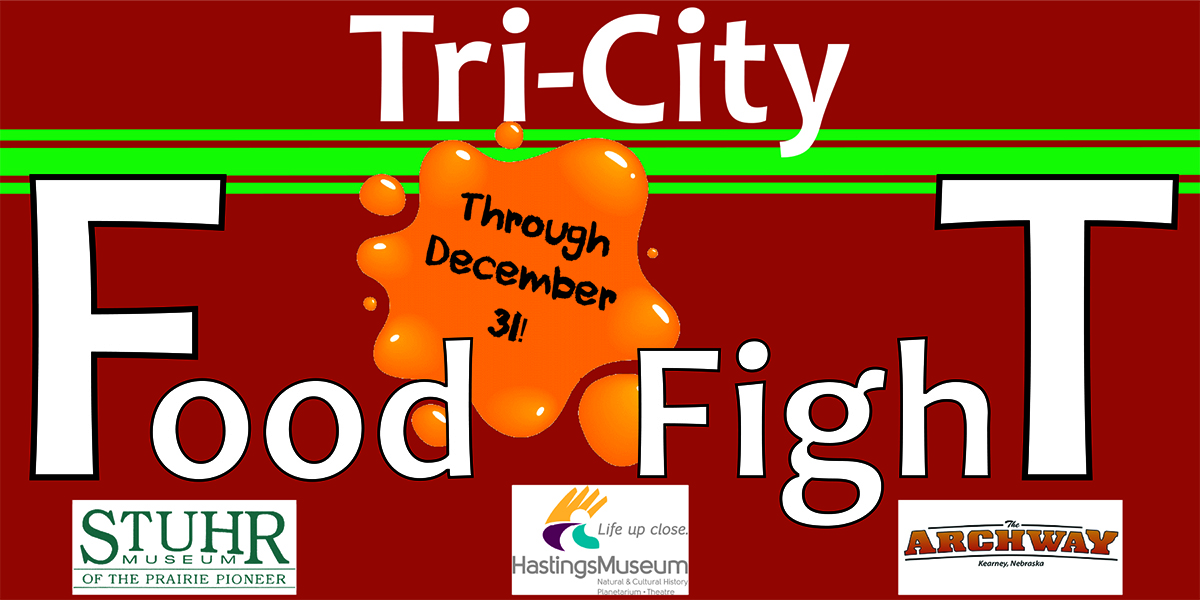 Help Stuhr Museum win the annual Tri-City Food Fight against the Hastings Museum and Archway in Kearney.
The Tri-City Food Fight is an annual food drive during the holiday season where three institutions compete to see who can raise the most food for their community. Last year, the Hastings Museum took the title by raising over 7,000 pounds of food by themselves with all three organizations raising over 14,000 pounds! This year we're hoping to match or exceed that total and do some good for our community during the holidays.
All food donated to the museums during that time will be donated directly to local food pantries. During the "Food Fight", the museums will update the public on a weekly basis about how much food has been donated and which city is in the lead. The winning institution will win bragging rights for the year and all three communities will benefit from the spirit of giving this holiday season.
To donate you can drop food off at any of the three museums during business hours or contact the Hastings Museum at 800-508-4629, the Archway at (308) 237-1000 or Stuhr Museum at (308) 385-5316. You can also find more information at www.hastingsmuseum.org, www.archway.org or www.stuhrmuseum.org.

Get in the spirit and help your city during the annual Tri-City Food Fight!
Food Drive 2019 1

Food Drive 2019 2