Prairie Treasures Gift Shop
Open 10 am - 4 pm Mondays - Saturday, Noon - 4 on Sundays
The Reopening Clearance Sale Now Running
75% Off a Large Selection of Items
For more information call (308) 385-5316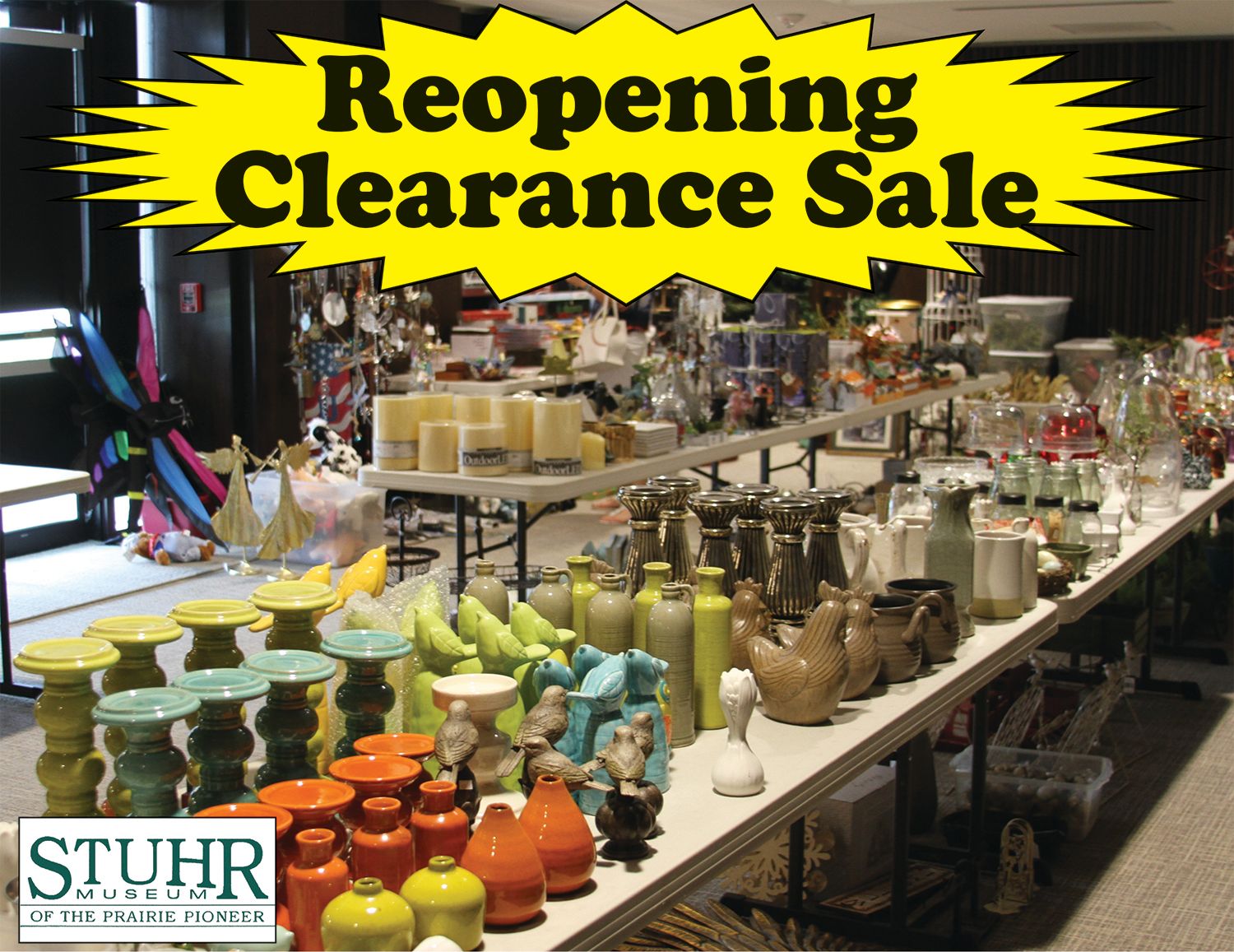 Stuhr Museum is reopening and the Prairie Treasures Gift Shop is welcoming our visitors back with a huge Reopening Clearance Sale!
Beginning on June 22nd and running until items are gone, the Prairie Treasures Gift Shop is offering 75% off a wide variety of items including home decor, seasonal items, post cards, garden accessories, trinkets, jewelry and much more. Gift items, many of which you cannot find anywhere else in the state, are also featured during this sale. This is the largest sale the gift shop has ever hosted and is taking place in Hornady Hall of the Stuhr Building.
This is a first come/first serve sale and items will go quickly. When you make plans to come to the museum when we open to the public on June 22nd, don't miss this sale in the Stuhr Building. 
The Prairie Treasures Gift Shop continues to carry Stuhr Museum branded merchandise, clothing, Nebraska made items, historic and local books and much more. Members receive a discount when they shop. For more information on the Reopening Clearance Sale or on the gift shop, give us a call at (308) 385-5316. 
Clearance Sale 2020 1

Clearance Sale 2020 2

Clearance Sale 2020 3

Clearance Sale 2020 4

Clearance Sale 2020 5