Stuhr at the Nebraska State Fair
9 am - 5 pm August 23 - September 2 in Grand Island
For more information call (308) 385-5316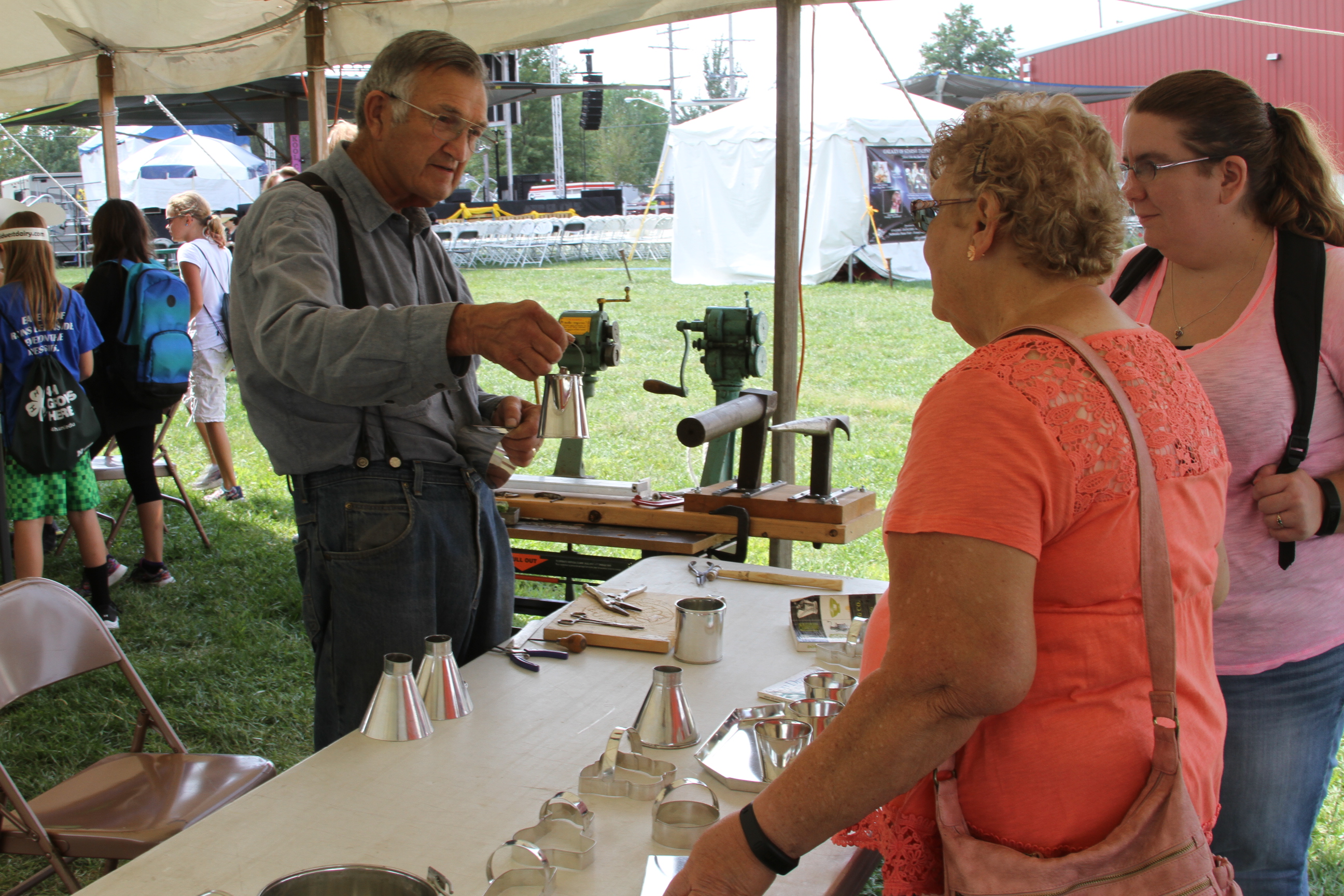 The 150th annual Nebraska State Fair is coming up and Stuhr Museum will be there all 11 days with a mix of historic games, activities and hands on fun!
Our tent will be just off the main entrance to the fair so be sure to stop and visit us when you're at the fair. As we've done for the past 10 years, Stuhr will be on hand bringing some of the best aspects of the museum to the fair for all to enjoy! This year we are bringing out our license plate buffalo, some farm machinery examples, exhibits, a recreated covered wagon and much more, including special events all fair long. 
Our schedule includes:
Friday, August 23 - Historic Games
Saturday, August 24 - Pioneer Wood Carvers
Sunday, August 25 - Historic Games
Monday, August 26 - Hands On Educational Activities
Tuesday, August 27 - Hands On Educational Activities
Wednesday, August 28 - Historic Games
Thursday, August 29 - Tinsmithing
Friday, August 30 - Tinsmithing
Saturday, August 31 - Pedal Saw Demo
Sunday, September 1 - Arrowhead Presentation
Monday, September 2 - Historic Games
We hope to see you at the 2019 Nebraska State Fair! For more information call (308) 385-5316. 
State Fair 2019 2

State Fair 2019 3

State Fair 2019 4

State Fair 2019 5

State Fair 2019 6