Railroad Town's Opening Day
10 am - 5 pm Wednesday, May 1
Railroad Town is open through Labor Day
For more information call (308) 385-5316
---
Daily Non-Member Admission Rates are $8 for Adults (13 - 59yrs.), $6.00 for Youth (6 - 12 yrs) and $7 for Senior Citizens (60 + yrs.). Other discounts may apply, please call for more details.  Special Event day rates vary.
---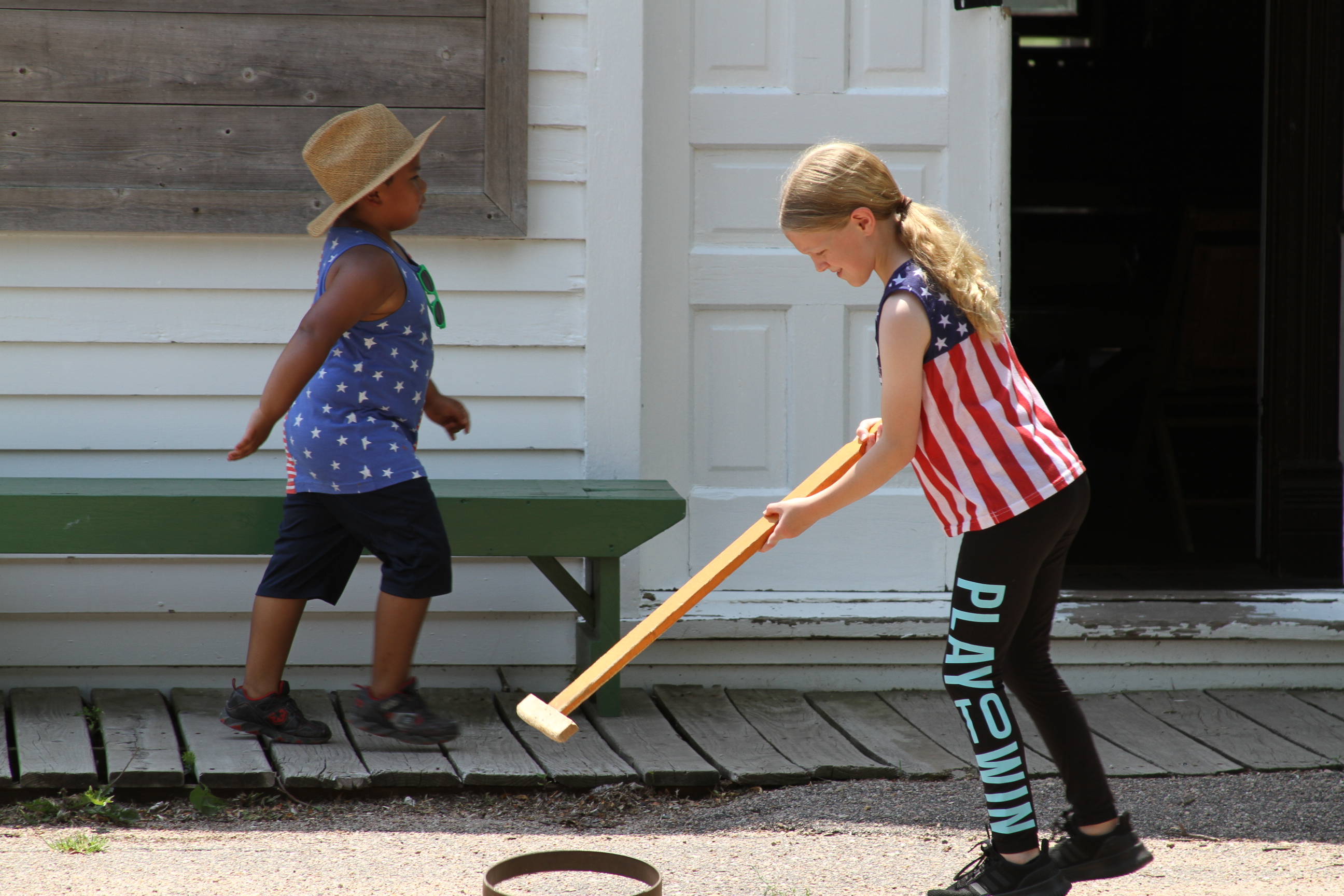 Stuhr Museum's 1890's Railroad Town kicks off the summer season on Wednesday, May 1st.
In Railroad Town, the year is 1899 and our interpreters are excited to tell you all about what's happening in their community, their state and their country. Explore the town's historic homes and businesses, talk with the interpreters and partake in the many activities that are offered every day.
For those who have never visited Railroad Town or who haven't been there in a while, here are some highlights you might want to make a point to visit (site availability changes day to day):
-Historic homes, including the Lesher, Milisen, Bell Cottage, Stolley House and the Peter Stuhr House, opened last year.
-The Railroad Town Mercantile, featuring a wide variety of historic items
-The Silver Dollar Cafe that offers daily specials and lunch
-Trades in town including the Blacksmith shop, Tinsmith shop, Millinery shop and Planing Mill
-Many other buildings to explore!
Railroad Town is also the site of special events throughout the year including the 1899 Memorial Day Observance, the 1899 Independence Day Celebration and many others. For more info on what's happening in Railroad Town, visit our calendar page and for more info on what you can find in Railroad Town day to day, give us a call at (308) 385-5316. 
Railroad Town Opening 2019 1

Railroad Town Opening 2019 2

Railroad Town Opening 2019 3

Railroad Town Opening 2019 4

Railroad Town Opening 2019 5