Harvest Fair
10 am - 5 pm Saturday, September 14
Noon - 5 pm Sunday, September 15
Outdoor Movie at sun down on Saturday at Sundown (7:30 or so)
Admission is $8 for adults, $6 for children and free for Stuhr Museum members
For more information call (308) 385-5316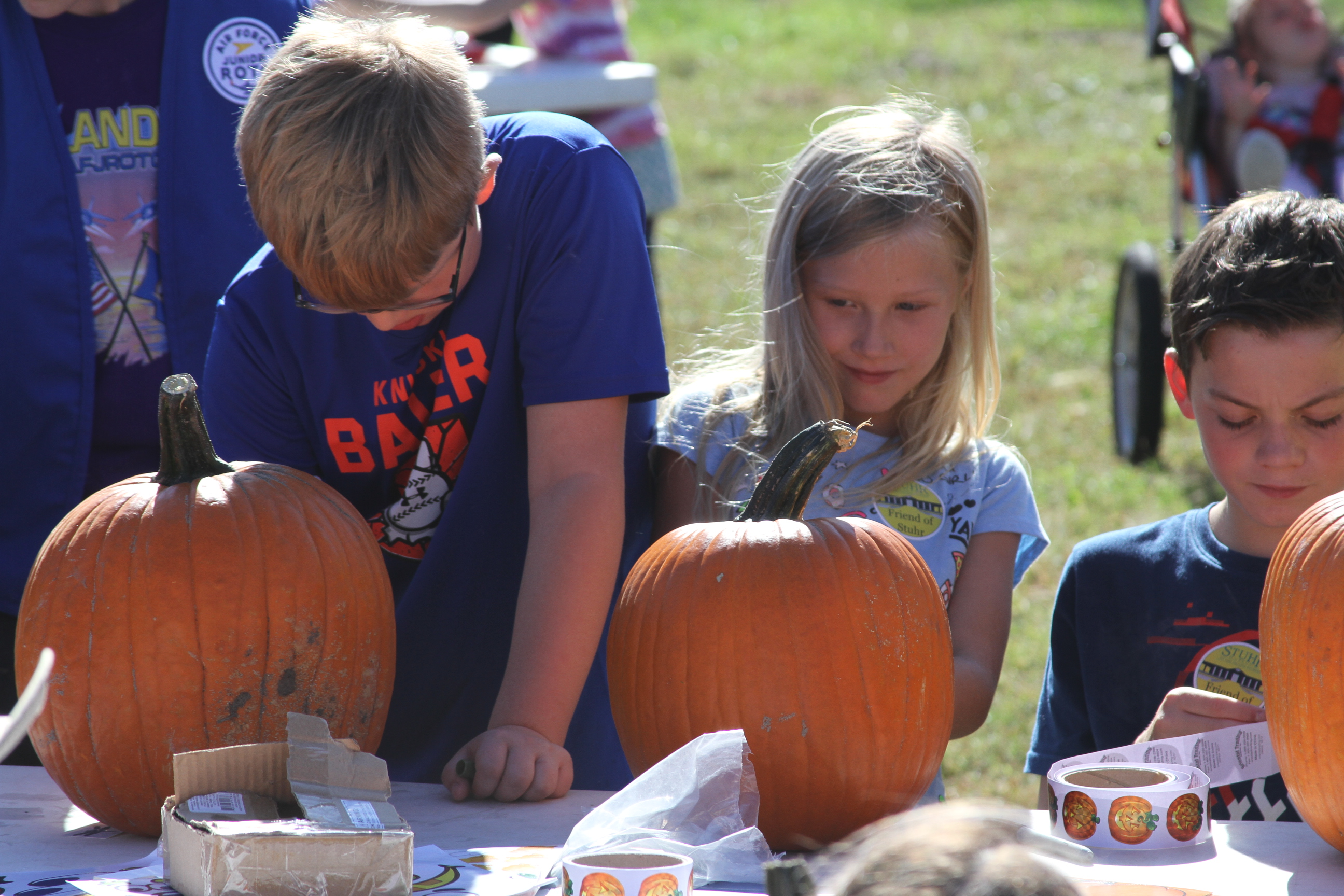 Help ring in the fall with one of Stuhr Museum's most popular events, the Harvest Fair, Saturday and Sunday September 14 & 15. 

The Harvest Fair is packed with history, activity and fun. From the exhibits and games of an 1890's fair to the cooking demonstrations common around the harvest to the dozens of special events and activities, it's all the best things about the fall season packed into one event.

Events run from 10 a.m. – 5 p.m. on Saturday and from Noon – 5 p.m. on Sunday. Events include:

● An agricultural fair in Railroad Town including food, artwork that you can create and exhibit, a modest midway, fun photo opportunities, apple peeling, a fortune teller and more.
● Fall themed games and pumpkin decorating in the field next to the Glade Roller Mill (Saturday only). We will have 100 pumpkins available to give away. First come, first served.
● Harvest food activities in the Log Cabin settlements with recipes available at the sites. Food activities will also be available at the Milisen House. 
● Professor Lysander B. Jones and his Traveling Medicine Show and Musicale at 2 pm (Saturday only).
● Special food at the Silver Dollar including the famous Raspberry Shrub. 
In addition, we are showing an outdoor movie on Saturday night featuring the animated adventure "Spider-Man: Into the Spider-Verse". The movie will be shown outside in Railroad Town under the stars and begins when the sun goes down. Separate admission fees ($8 for adults, $6 for kids) applies. 

Admission is $8 for adults, $6 for children and free for Stuhr Museum members. For more information log onto www.stuhrmuseum.org, call (308) 385-5316 or find us on Facebook, Twitter and Instagram.
Harvest Fair 2019 2

Harvest Fair 2019 3

Harvest Fair 2019 4

Harvest Fair 2019 5

Harvest Fair 2019 6