Christmas Past & Present
6-9 pm December 6 (Member's Only Night), 7, 13 & 14
2-5 pm Sunday, December 8
Admission is $8 per person
For more information, call (308) 385-5316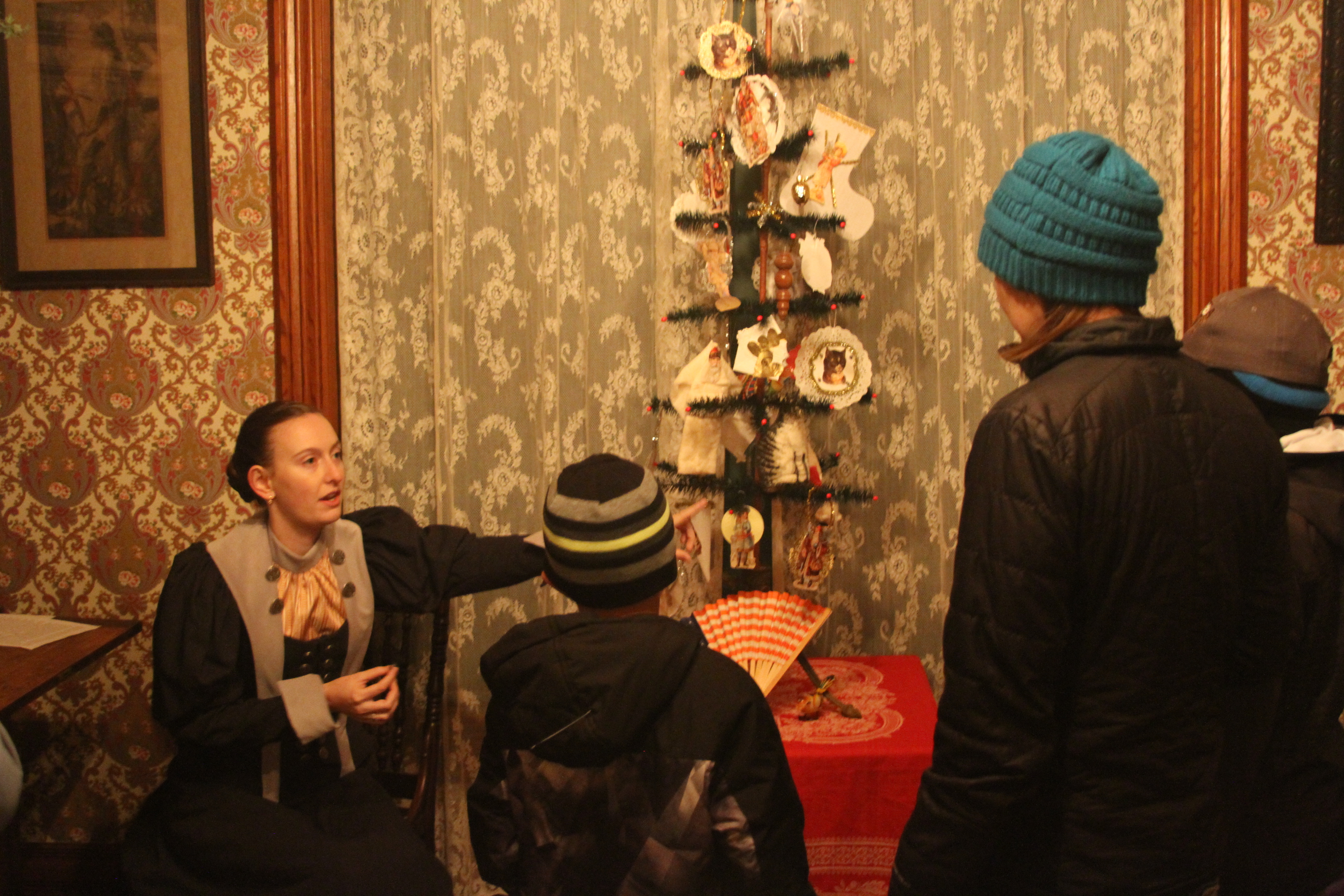 The spirit of Christmas that has been passed down for generations is alive and well at Stuhr Museum during one of our biggest events of the year, "Christmas past & Present". This year's event will run December 7, 8, 13 & 14 with a "Member's Only" night on Friday, December 6th

This is the 32nd year for the event and Stuhr's 1890's Railroad Town will feature dozens of open homes and businesses to explore and visit. The sounds of live music will waft from the rural church and buildings in Railroad Town, while Christmas will be celebrated in many different and memorable ways across the museum, including:

●Tinsicle making in the Tinsmith Shop
●Decorations and activities in Railroad Town's historic homes
●The annual "Fantasy of Trees" exhibit in the beautiful Stuhr Building
●Make a paper chain or a scrap ornament at the Town Hall
●Create your own wooden train car in the Planing Mill for $5
●Special shopping at the Mercantile
●Purchase a hot drink and a tasty holiday cookie at the Silver Dollar or the Plug Nickle in the Depot
●Father Christmas will be in the Town Hall and Santa Claus in the Stuhr Building
●Much more!

For the more modern portion of the festivities be sure to visit the Prairie Treasures Gift Shop which will have great shopping for the season, including ornaments, historic books, specialty gifts, jewelry and much more. The annual "Fantasy of Trees" exhibit will be held in the Stuhr Building.

Admission is $8 for all, and free for children 2 and under. Stuhr Museum and Hastings Museum members are admitted free. Events will be held in multiple buildings across Stuhr Museum's grounds, both indoors and outdoors, so be sure to dress for the weather. The event also includes areas of low light and some prefer to bring a flashlight. For more information contact the museum at (308) 385-5316.
Christmas Past & Present 2019 2

Christmas Past & Present 2019 3

Christmas Past & Present 2019 4

Christmas Past & Present 2019 5

Christmas Past & Present 2019 6

Christmas Past & Present 2019 7

Christmas Past & Present 2019 8

Christmas Past & Present 2019 10

Christmas Past & Present 2019 11