Christmas at Stuhr
December 1 - 20 at Stuhr Museum
Closed Sundays, Mondays & Tuesdays
Events are subject to change so please check back often!
For more information call (308) 385-5316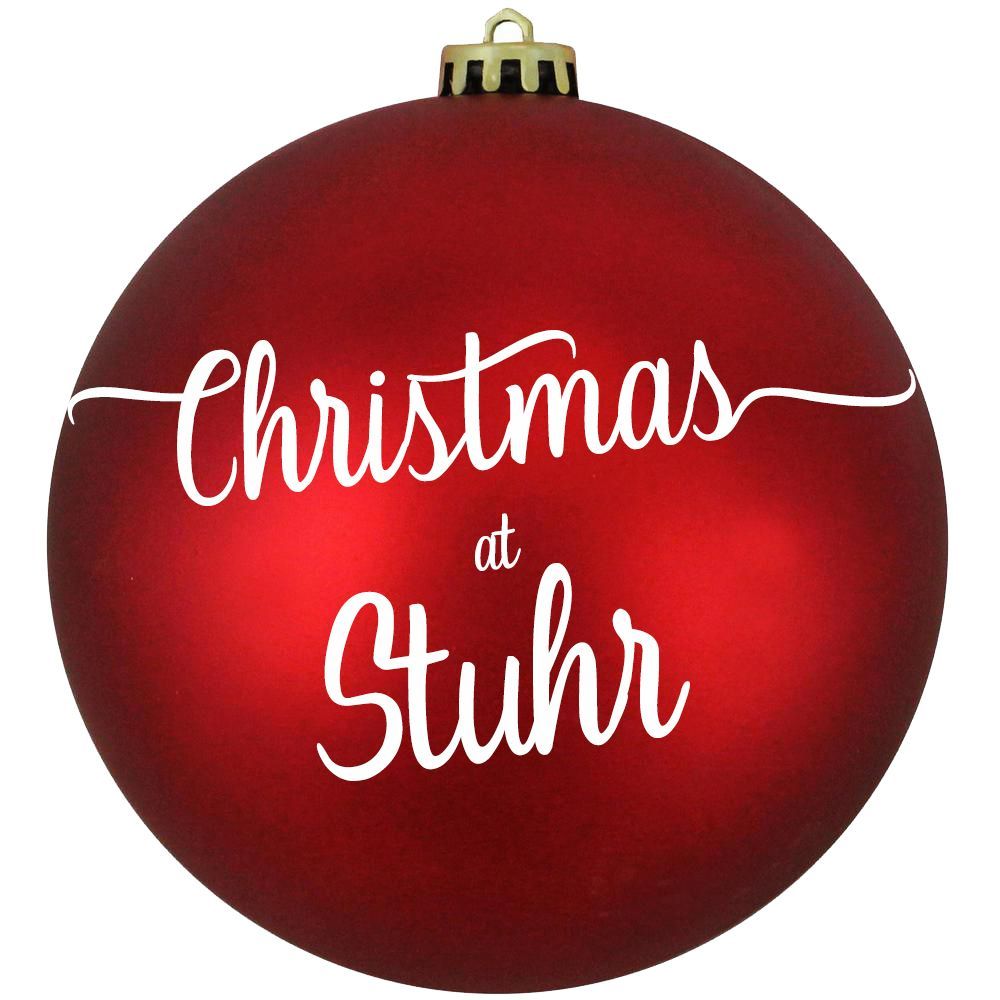 No matter who you are, Christmas will be special this year at Stuhr Museum!
Our 2020 Days of Christmas programming is jam packed with activity. From children's workshops to fun, family activities to crafts for adults, to the Fantasy of Trees exhibit and much more, there is something for everyone to experience and enjoy.
Below is a list of activities but you can also find all our activities on our calendar page. Please note the events that need pre-registration. Admission is $10 for adults and $8 for children. For more information please give us a call at (308) 385-5316. 
 
Wednesday, December 2
-Victrola Record Player Demonstration in the Stuhr Building, all day
-Fantasy of Trees Exhibit in the Stuhr Building, 10 am - 4 pm
-Christmas Tree Scavenger Hunt in the Stuhr Building, all day
-Holiday Radio Programs, Wish Tree and Letters to Santa in the Stuhr Building, all day
Thursday, December 3
-Fantasy of Trees Evening Viewing/Reception, 4-7 pm
-Christmas Story Reading in Kid's Corner, 2-3 pm
-Fantasy of Trees Exhibit in the Stuhr Building, 10 am - 4 pm
-Christmas Tree Scavenger Hunt in the Stuhr Building, all day
-Holiday Radio Programs, Wish Tree and Letters to Santa in the Stuhr Building, all day
Friday, December 4
-Christmas Movie playing in the Kid's Corner in the Stuhr Building, 2-4 pm
-Stuhr Crazy Podcast, Christmas Edition (released online)
-Holiday Photo Recreation on Facebook
-Fantasy of Trees Exhibit in the Stuhr Building, 10 am - 4 pm
-Christmas Tree Scavenger Hunt in the Stuhr Building, all day
-Holiday Radio Programs, Wish Tree and Letters to Santa in the Stuhr Building, all day
Saturday, December 5
-Wooden Train Building in the Reynolds Building, 10 am - 4 pm
-DIY Holiday Slime in the Reynolds Building, 10 am - 4 pm
-Paper Chains and Christmas Stories in Kid's Corner, 10 am - 4 pm
-Scout Appearance in Kid's Corner, TBA
-Fantasy of Trees Exhibit in the Stuhr Building, 10 am - 4 pm
-Christmas Tree Scavenger Hunt in the Stuhr Building, all day
-Holiday Radio Programs, Wish Tree and Letters to Santa in the Stuhr Building, all day
-Scrap Ornament Demonstration in the Fonner Rotunda - 1-4 pm
Wednesday, December 9
-Victrola Record Playing Demo in the Stuhr Building, 1-4 pm
-Fantasy of Trees Exhibit in the Stuhr Building, 10 am - 4 pm
-Christmas Tree Scavenger Hunt in the Stuhr Building, all day
-Holiday Radio Programs, Wish Tree and Letters to Santa in the Stuhr Building, all day
Thursday, December 10
-Fantasy of Trees Evening Viewing/Reception, 4-7 pm
-Reading Christmas Stories in Kid's Corner - 2-3 pm
-Fantasy of Trees Exhibit in the Stuhr Building, 10 am - 4 pm
-Christmas Tree Scavenger Hunt in the Stuhr Building, all day
-Holiday Radio Programs, Wish Tree and Letters to Santa in the Stuhr Building, all day
Holidays in 19th and 20th Century Magazines in the Fonner Rotunda, 4-7 pm
Friday, December 11
-Christmas Movies Playing in Kid's Corner, 2-4 pm
-Holiday Photo Recreation on Facebook
-Fantasy of Trees Exhibit in the Stuhr Building, 10 am - 4 pm
-Christmas Tree Scavenger Hunt in the Stuhr Building, all day
-Holiday Radio Programs, Wish Tree and Letters to Santa in the Stuhr Building, all day
Saturday, December 12
-Wooden Train Building in the Reynolds Building, 10 am - 4 pm
-DIY Holiday Slime in the Reynolds Building, 10 am - 4 pm
-Paper Chains and Christmas Stories in Kid's Corner, 10 am - 4 pm
-Scout Appearance in Kid's Corner, TBA
-Fantasy of Trees Exhibit in the Stuhr Building, 10 am - 4 pm
-Christmas Tree Scavenger Hunt in the Stuhr Building, all day
-Holiday Radio Programs, Wish Tree and Letters to Santa in the Stuhr Building, all day
-Decorating for Christmas in the 1890s Presentation - 1-4 pm
Wednesday, December 16
-Victrola Record Playing Demo in the Stuhr Building, 1-4 pm
-Fantasy of Trees Exhibit in the Stuhr Building, 10 am - 4 pm
-Christmas Tree Scavenger Hunt in the Stuhr Building, all day
-Holiday Radio Programs, Wish Tree and Letters to Santa in the Stuhr Building, all day
Thursday, December 17
-Reading Christmas Stories in Kid's Corner - 2-3 pm
-Fantasy of Trees Exhibit in the Stuhr Building, 10 am - 4 pm
-Christmas Tree Scavenger Hunt in the Stuhr Building, all day
-Holiday Radio Programs, Wish Tree and Letters to Santa in the Stuhr Building, all day
Friday, December 18
-Christmas Movies Playing in Kid's Corner, 2-4 pm
-Holiday Photo Recreation on Facebook
-Fantasy of Trees Exhibit in the Stuhr Building, 10 am - 4 pm
-Christmas Tree Scavenger Hunt in the Stuhr Building, all day
-Holiday Radio Programs, Wish Tree and Letters to Santa in the Stuhr Building, all day
Saturday, December 19
-Paper Chains and Christmas Stories in the Stuhr Building, 10 am - 4 pm
-Fantasy of Trees Exhibit in the Stuhr Building, 10 am - 4 pm
-Christmas Tree Scavenger Hunt in the Stuhr Building, all day
-Holiday Radio Programs, Wish Tree and Letters to Santa in the Stuhr Building, all day
Holidays in the 19th Century Ladies Magazines - 1-4 pm