Brainiac Bowl
6-9 pm Friday, January 24th in the Stuhr Building
Admission is $10 per person
Teams of up to 5 people are encouraged, no pre-registration required
This is a 21 and over event
For more info call (308) 385-5316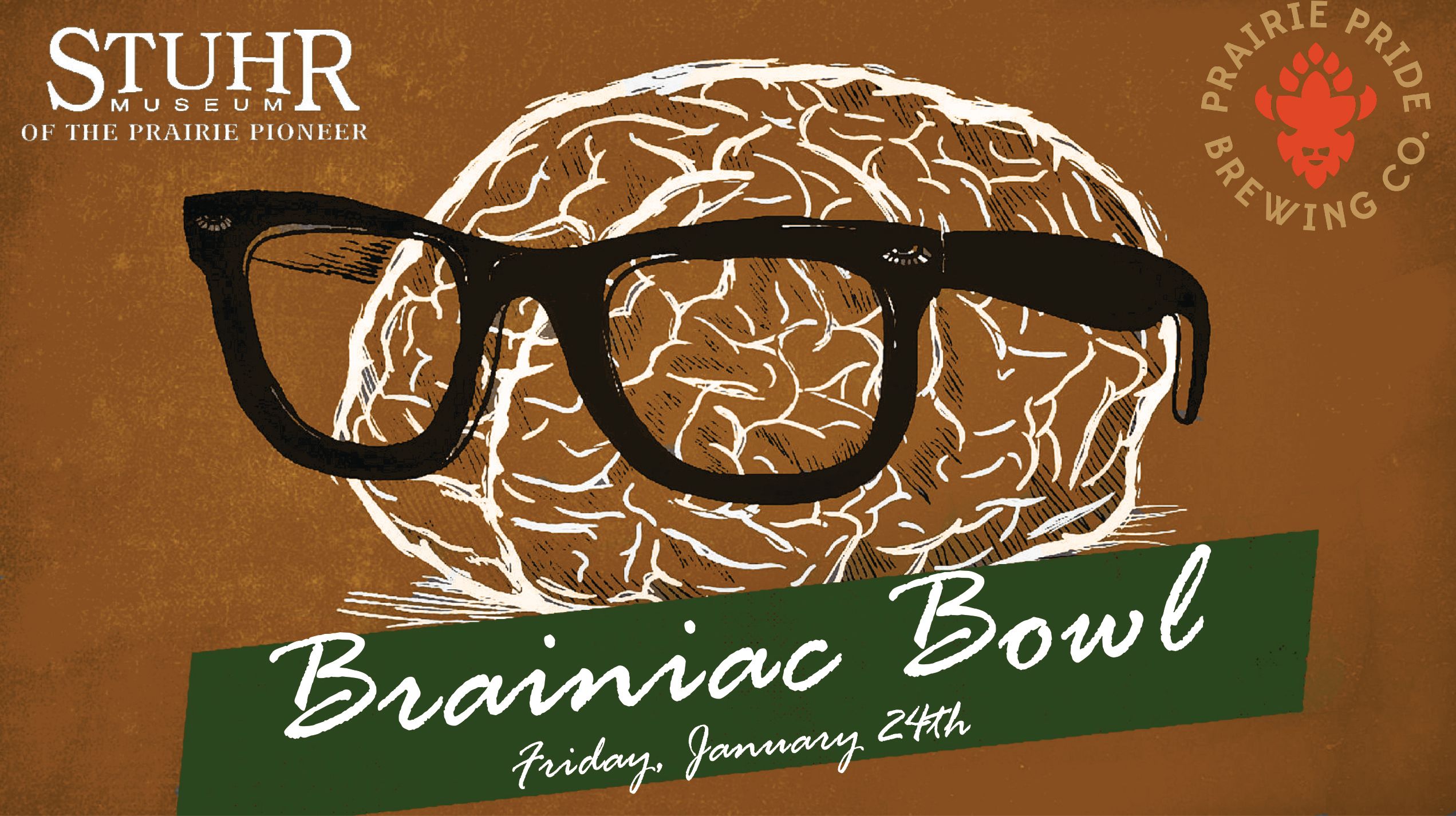 Question: Are you and your friends up to the challenge of Stuhr Museum's first ever Brainiac Bowl?
Stuhr Museum has partnered with Prairie Pride Brewing of Grand Island to offer an evening of drinks, fun trivia and prizes. No reservations are required and everyone 21 and up are encouraged to come out for the Brainiac Bowl!
Teams (or individuals) will be asked a series of trivia questions featuring a variety of topics like pop culture, history, civics and more. The questions will be challenging and fun and those who answer the most questions correctly will be in line for some serious bragging rights. The game starts at 6:15 so anyone wanting to get in on all the questions will want to be in place, drink in hand, before then.
Taking place in the Stuhr Building, this is a great atmosphere to enjoy trivia while enjoying some of the finest Nebraska-made beers. 
Admission is $10 per person and includes snacks. Prairie Pride will have beer for sale during the event. For more information call (308) 385-5316.