Name Our Buffalo
Submit Your Entry by Monday July 13th
The name will be announced on Wednesday, July 15th
For more information call (308) 385-5316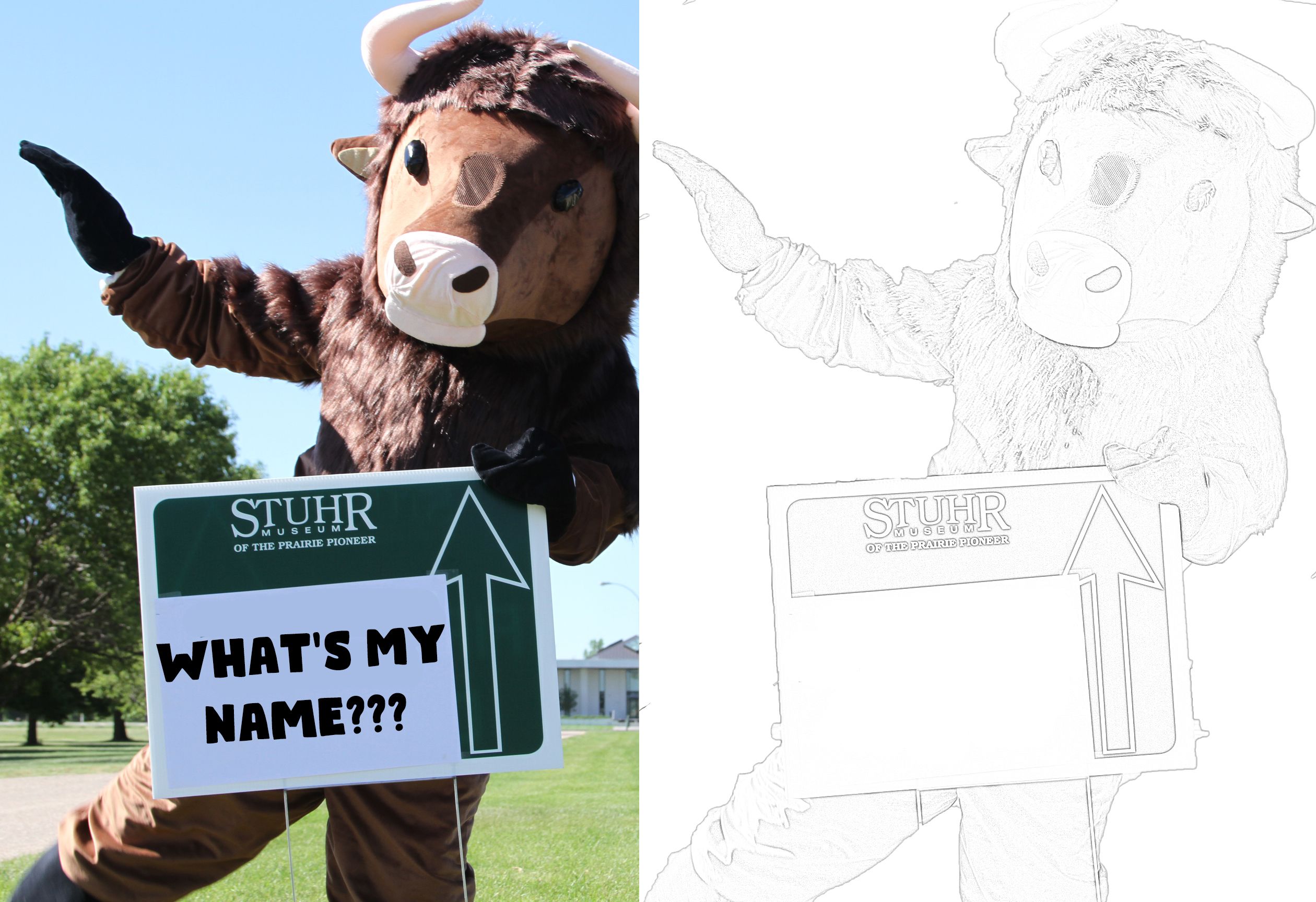 Help Stuhr Museum name our buffalo!
You may have already seen our new mascot on our grounds waving to cars, having out at classes or hanging out near Railroad Town. But our buffalo doesn't have a name and we want you to help us.
Children are invited to print out the coloring page below (with their parent's help), color the page and fill in the buffalo's name. Then send it to us, either via the mailing address below or take a photo and send it to info@stuhrmuseum.org. The winner will be chosen by Stuhr Museum staff and announced on July 15th. The winner will receive a gift card to the Happy Brush in downtown Grand Island.
If you have any questions, please email info@stuhrmuseum.org. Good luck naming our buffalo. We can't wait to see what you come up with!