Medicine Show in Railroad Town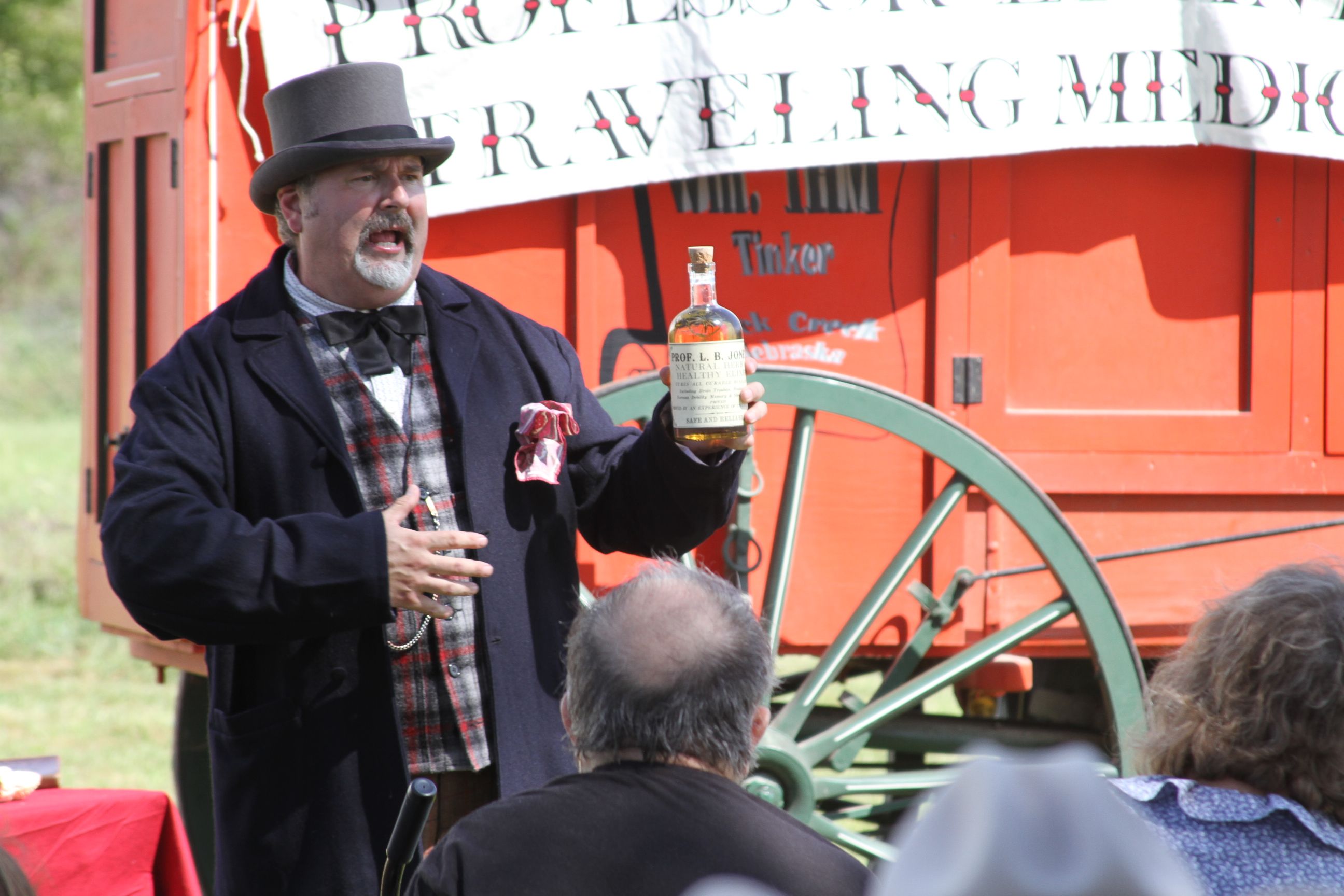 Come one, come all to a one of a kind historic medicine show in Railroad Town at 2 pm on Saturday!
The "celebrated" "Professor" Lysander B. Jones will bring his Traveling Medicine Show and Musicale to Railroad Town and will be bringing his miracle cures (or snake oil, depending on your perspective) with him. There will be music, showmanship, feats of strength and possible interference by the authorities, depending on everyone's conduct. The members of Railroad Town are excited and a little skeptical of this show that has blown into town, but it will definitely be an interesting afternoon.
The public is invited to this strange and wonderful show and to explore Railroad Town. The wonderful Farm Machinery Building is also open from 10 am - 4 pm Friday and Saturday and Noon - 4 pm on Sunday. Stuhr Museum asks the public please wear masks and observe proper social distancing guidelines when you visit.
Admission to the museum and the medicine show is $10 for adults, $8 for kids and free for Stuhr Museum Members. For more information call (308) 385-5316.