Carol Elmore Quilt Dating Workshop
1-4 pm on Sunday, February 2nd in the Stuhr Building
Admission is $10 per person
No more than three quilts per person, please
For more information call (308) 385-5316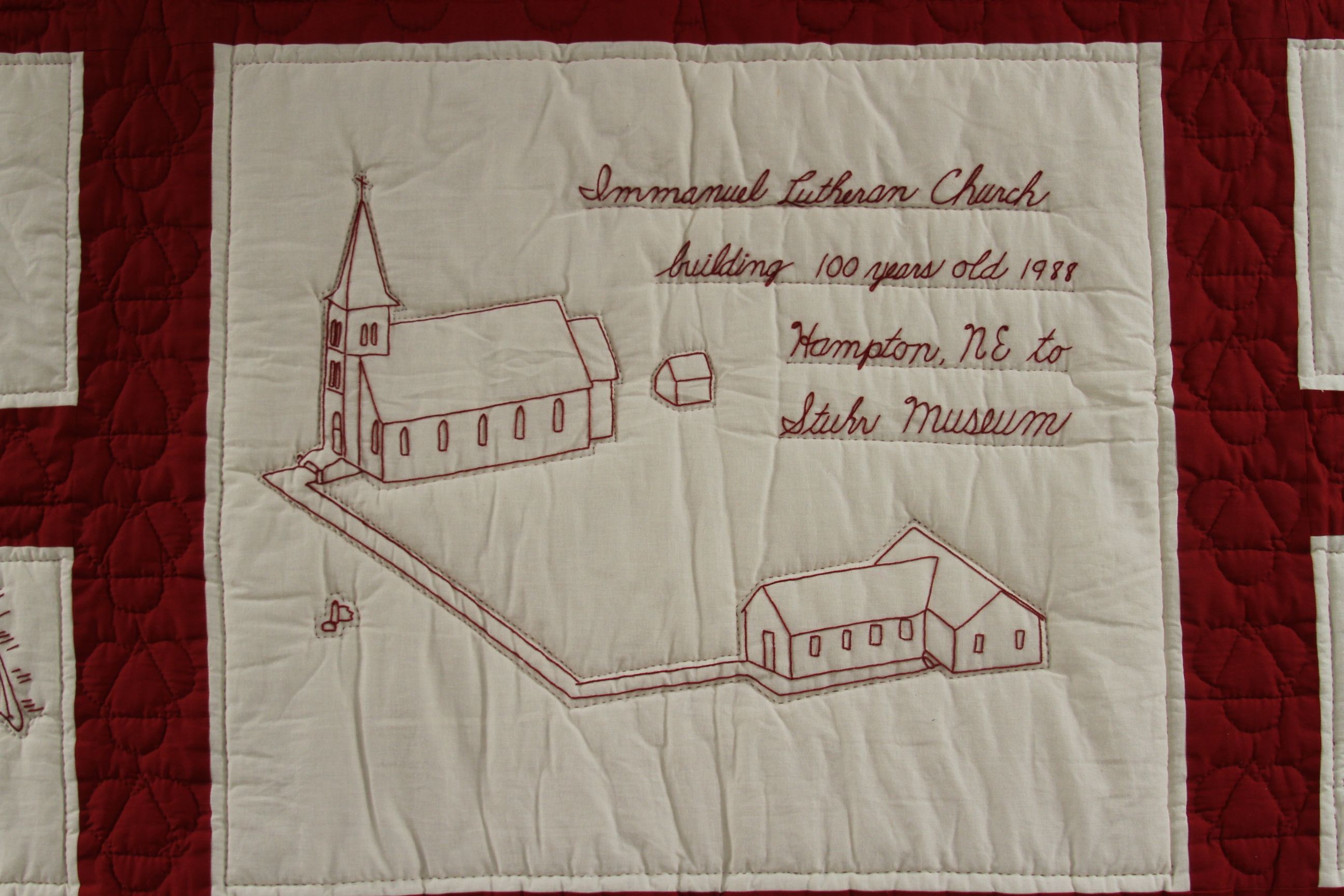 Stuhr Museum is proud to offer a quilt dating workshop from 1-4 pm Sunday, February 2nd featuring quilt professional Carol Elmore. 
If you have every wondered when a quilt you inherited or purchased was made, this workshop is for you.  During this 3-hour workshop, Carol discusses how to determine the date of your quilt.  Using examples of quilts and fabrics from her own collection, she illustrates time periods, techniques, and fabrics in antique quilts.  Each participant is asked to bring a quilt, quilt top, blocks, or other quilted item to have dated.  You don't have to wonder how old your quilts are after taking this workshop.
In addition to this workshop, the museum is featuring the show "Fabric of the Community" on the second floor of the Stuhr Building.
Admission is $10 per person and includes assessment of up to 3 quilts per person. No pre-registration is required. For more information call (308) 385-5316.