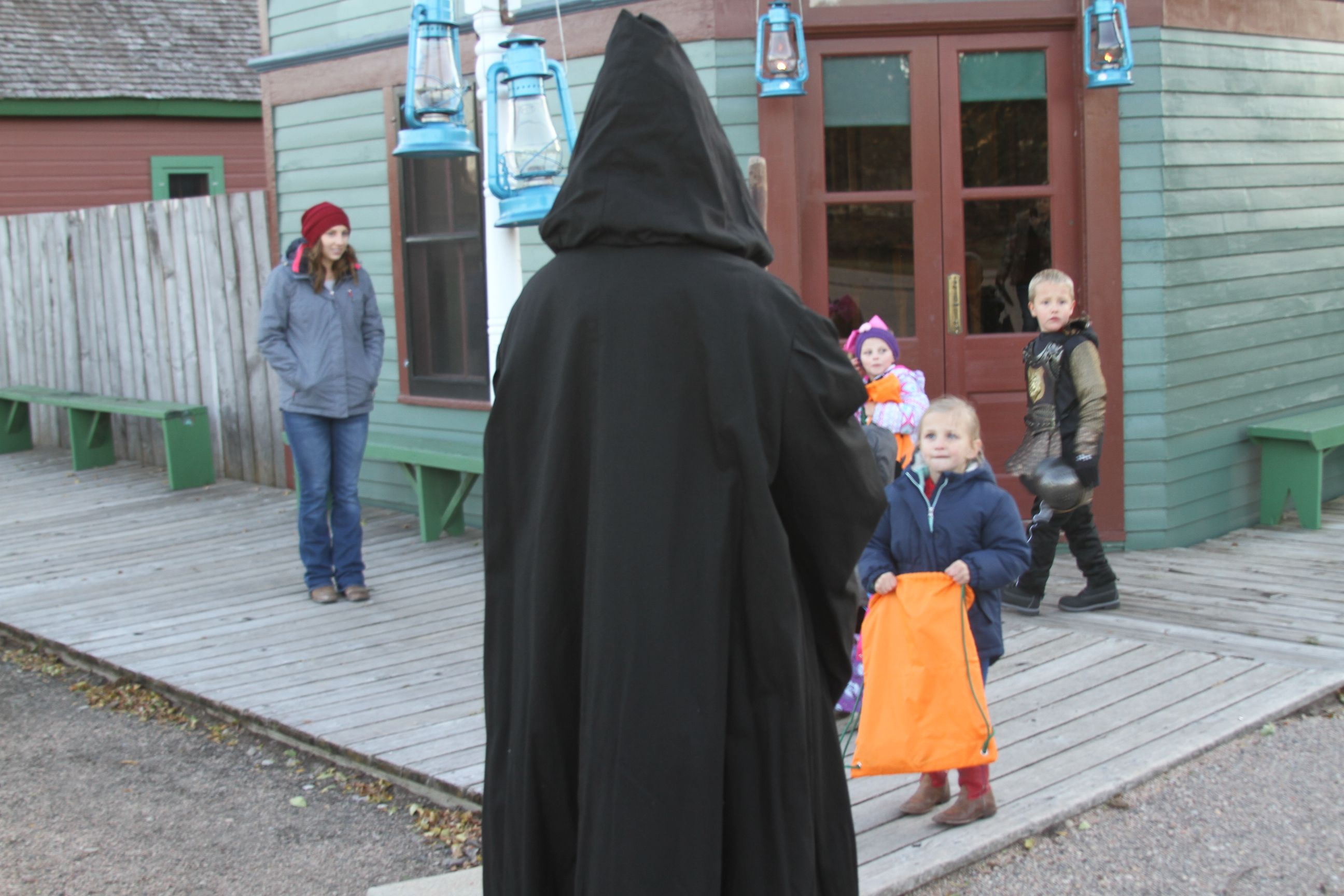 Stuhr's friendly yet spooky Halloween event is returning in 2020 with a few adjustments, but plenty of historic fall fun. All Hallows' Eve will take place from 6:30 - 9 pm Friday October 9 and Saturday, October 10 on our spacious grounds with the Shadowlands Haunted Field opening at 7 pm.
Your evening starts in the Hornady Family Arbor, where different organizations will line up to create a Halloween scene for you to interact with. The trail through the arbor opens at 6:30 pm so wear your best costume and get ready for fun. A bag full of candy and coupons will be given to you at the end of the night as you exit the grounds.
In Railroad Town you can hear ghost stories from the the front porch of the Lesher House and participate in a costume parade through Railroad Town before heading over to the Shadowlands Haunted Field opening at 7 pm. The field will feature fun frights and characters and is appropriate for children. Strict social distancing will be enforced within the field.
Come enjoy some spooky fall fun at Stuhr Museum!
We are limiting the number of participants to 700 per night. Advanced ticketing is required and guests will not be allowed entrance without an advanced ticket.
We ask all visitors wear mask to help control the spread of COVID-19. If your child is wearing a mask as part of their costume, they do not need a secondary mask. For more information give us a call at (308) 385-5316.