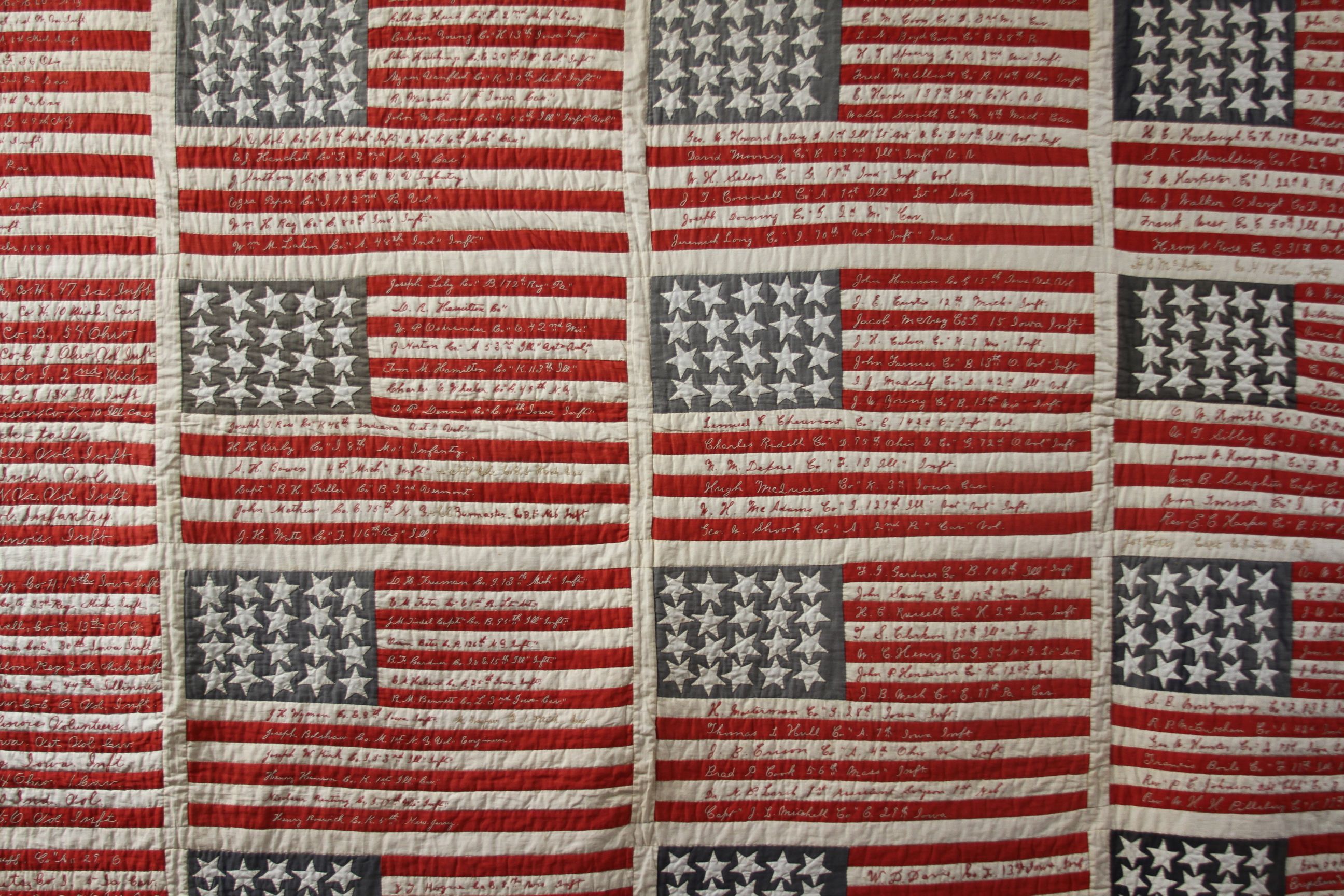 Stuhr Museum is taking part on a state wide celebration of textiles with an exhibit we're calling "The Fabric of the Community" from Jan. 11th - Feb. 2nd.
The statewide exhibit known as "Fiber Fest", is being held between multiple institutions throughout the state such as the Lux Center for the Arts, the Nebraska History Museum, and the International Quilt Museum in Lincoln, NE among others. Stuhr Museum was inspired to create "The Fabric of the Community" as part of this celebration. This exhibit will celebrate the artwork created by textile artists in this region of Nebraska, featuring textiles from our collections that each demonstrate a unique aspect of civic, community, and social life during the late 19th and early 20th century in Hall County, NE.
During "The Fabric of the Community" you can see several different quilts, blankets, flags, pennants, and clothing from this region of Nebraska during that time.
"The Fabric of the Community" is available for viewing from 9 am - 5 pm Mondays - Saturdays and Noon - 5 pm on Sundays. Admission is $6 for adults, $4 for kids and free for Stuhr Museum members. For more information on the exhibit, please call (308) 385-5316.