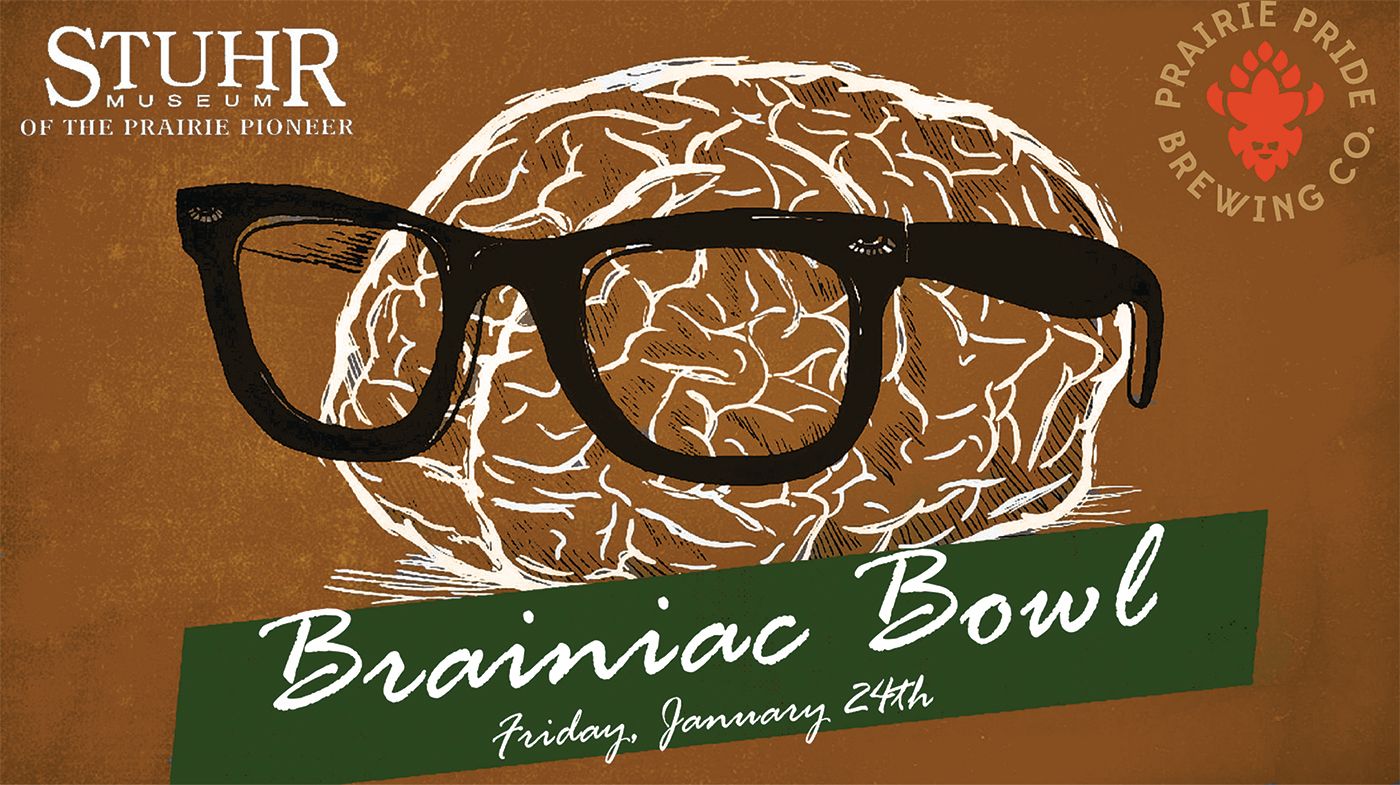 Question: Are you up to the challenge of Stuhr Museum's first ever Brainiac Bowl?
Stuhr Museum has partnered with Prairie Pride Brewing of Grand Island to offer an evening of drinks, fun trivia and prizes. No reservations are required and everyone 21 and up are encouraged to come out for the Brainiac Bowl!
Taking place in the Stuhr Building, this event will allow you and your friends to test your pop culture and general knowledge while enjoying some of the finest Nebraska-made beers. Compete by yourself or bring a team as we will have multiple rounds of trivia based on a variety of fun topics.
Admission is $8 per person and includes snacks. Prairie Pride will have beer for sale during the event. For more information call (308) 385-5316.