Gem Over the Prairie Eclipse Event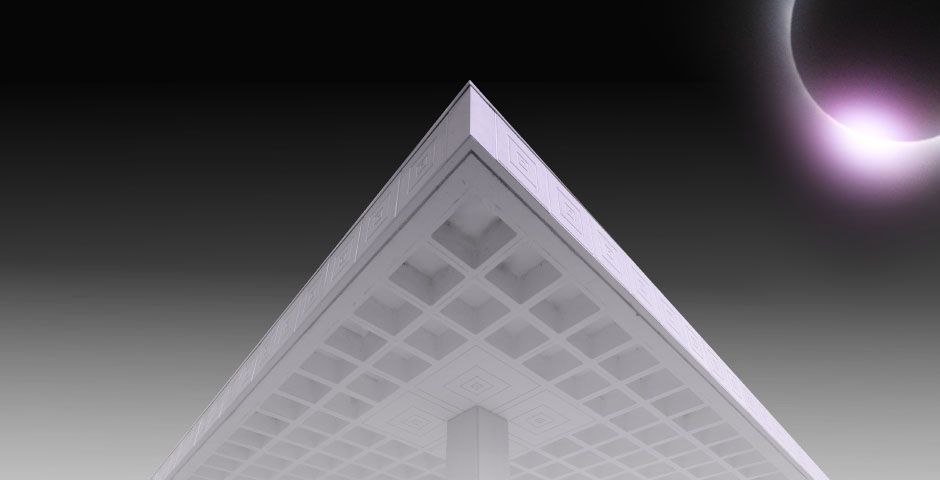 Stuhr Museum is hosting a celestial event thousands of years in the making.
The "Gem Over the Prairie" Eclipse Viewing event will begin when the gates open at 8 am on Monday, August 21st to provide the perfect venue for viewing the Solar Eclipse beginning at 12:58 pm. This event is free and open to the public and thousands of people are expected to attend.
With over 200 acres of land for parking and viewing, Stuhr is a great location to observe this once in a lifetime natural event. Before the eclipse, a number of events and amenities are scheduled while everyone waits for the big moment, including:
●Eclipse viewing glasses while supplies last (suggested donation of $2)
●Stuhr Museum's 1890s Railroad Town will open at 9 am and features costumed interpreters who will be discussing natural phenomenon of the 1890s
●NASA will be launching a balloon to gather information from the eclipse from different angles. The balloon launch will be several hours before the eclipse.
●Speakers from several organizations will present information about the eclipse. Check back soon for a full list of speakers and times.
●Local food trucks will provide food for purchase
●Nebraska musician Paul Siebert will perform
●The "Painting The Legacy of Nebraska" exhibit will be on display in the Stuhr Building
When the time comes for the eclipse, there will be a countdown and instruction on how to safely view the phenomenon. Visitors are welcome to hang out after the eclipse and visit Railroad Town and the Stuhr Building, where the "Painting the Legacy of Nebraska" exhibit by Todd Williams is on display. "Painting the Legacy" is the official traveling exhibit of the Nebraska 150th Commission.
This event is free and open to the public. For more information, call the museum at (308) 385-5316.
WHAT YOU NEED TO KNOW
●Parking will be first come first serve. If you plan on bringing a tour bus, please contact us first for instruction.
●Those with telescopes will have a special section of the museum where they can set up their equipment on a first come first serve basis.
●DO NOT LOOK AT THE ECLIPSE WITHOUT GLASSES. Special glasses allow you to view the eclipse safely. Eye damage may result if you view the eclipse without glasses.
FREQUENTLY ASKED QUESTIONS
What times do the gates open?
The gates will open at 8:00 am.
Is there a charge?
No. The event is free and open to the public.
Will parking be available?
Yes, Stuhr will be opening a large portion of our 206 acre grounds to parking. Employees will direct you and there will be different locations for cars and buses.
Will I have to walk to the staging area?
Yes, depending on where you park there will be a 10-15 minute walk to the staging area.
Will viewing glasses be provided?
We have 10,000 glasses ordered and they will be available for $2 while supplies last.
Can my tripod and/or telescope be set up in advance?
We will have a special area reserved for telescope set up. It will be filled on a first come/first serve basis so be there as soon as you can.
Will port-a-potties be available?
Yes, there will be port-a-potties available throughout the grounds. The museum will also be open and restrooms will be available in Railroad Town and at the Stuhr Building and Fonner Rotunda.
What food and drink will be available?
Food and drink will be available for purchase on the museum's grounds. We will update this page with more specifics when they are available.
Can I sell items at this event?
Stuhr Museum does not allow sales on our grounds from outside parties. If you have questions feel free to give us a call at (308) 385-5316.
Will lights ruin my viewing experience?
We do have several automatic lights that will be turned off as not to obstruct the eclipse.
What sort of program will be presented?
Stuhr is working with many partners to create a fun and informative experience. We have a group from NASA confirmed who will be doing a scientific balloon launch, there will be music by Paul Siebert and more to still be confirmed. Check back soon for a full program listing.
Can I camp on the grounds?
Stuhr does not allow camping for this event. If you're interested in hotels or camping, contact the Grand Island/Hall County Convention and Visitor's Bureau at (308) 381-1430.
MORE INFORMATION ABOUT THE ECLIPSE
Gem Over the Prairie
by Dan Glomski, senior educator at Aurora's Edgerton Explorit Center.
On Monday, August 21, 2017, the path of a total solar eclipse visits the continental United States for the first time in nearly four decades. Grand Island, located squarely within the path of the Moon's shadow, is a prime eclipse-viewing location.
A total solar eclipse ranks among the most spectacular events a person can witness in a lifetime. The Moon passes directly in front of the Sun, covering the solar disk. Day briefly turns into night – twilight, actually – before the Moon's motion around Earth begins to unveil the Sun, allowing direct sunlight to bathe the landscape once again.
Most people have seen nothing like this before. It's an incredibly dramatic, eerie event that can literally make the hair on the back of your neck stand up.
The eclipse path – approximately 70 miles wide – crosses the country from Oregon to South Carolina. This is the first time the Moon's shadow has traversed the United States. coast-to-coast since 1918. Millions of Americans are located either inside the path or within a day's drive, and with thousands of visitors coming from outside the United States. this is likely to be the most-viewed total solar eclipse in history.
Grand Island is an enticing location for eclipse viewers. The Moon completely covers the Sun for 2 minutes and 35 seconds, within six seconds of the event's maximum duration (in southern Illinois and western Kentucky). The city is easily accessible by road or air, and climate data favors viewers: cloud-cover statistics suggest the region has a 70% chance of clear skies for viewing the eclipse. And, should clouds threaten to spoil the show, eclipse chasers can use Interstate 80 and other roads to find sunny skies.
With the thousands of visitors likely to visit the region, plans call for educational activities and other events to be held during the weekend prior to the eclipse. "With an event as rare and spectacular as this, we're going to do everything we can to showcase central Nebraska," said Brad Mellema, Grand Island Convention and Visitors Bureau director.
Eclipse viewing will be held at the Stuhr Museum of the Prairie Pioneer, on the south edge of Grand Island and very close to the eclipse centerline. Stuhr Museum offers a lot of wide-open space and lots of parking.
Stuhr Museum is a tailor-made eclipse-viewing spot.
"Stuhr Museum is a tailor-made eclipse-viewing spot," said Mellema.
The next total solar eclipse visible from the United States occurs in 2024. Another total solar eclipse will not be seen from Grand Island until 2744.
"Take that Monday off and get a hotel room as soon as you can – if any are still left," Mellema said. An informational statewide eclipse website has been set up at NEclipse17.com.
Grand Island averages 225 sunny days a year according to the National Climatic Data Center. The odds of clear viewing from Grand Island are approximately 70-75%. Many people will believe they've seen a total eclipse before, or that a deep partial eclipse is close enough. However, the most spectacular eclipse phenomena (corona, surrounding twilight, etc) happens only during a total eclipse. The difference between a total eclipse and a partial eclipse is night and day – literally!
HOW RARE ARE TOTAL SOLAR ECLIPSES?
Last total solar eclipse in Grand Island 22 April 1194
Next total solar eclipse in Grand Island 31 July 2744
Last total solar eclipse in Nebraska 30 June 1954
Next total solar eclipse in Nebraska 3 May 2106
Last total solar eclipse in continental U.S. 26 February 1979
Next total solar eclipse in continental U.S. 8 April 2024
Next total solar eclipse visible anywhere on Earth 2 July 2019 (South Pacific, Argentina)
Average period of time between total solar eclipses in one spot 380 years
Average period of time between total solar eclipses on Earth ~1.3 years (67 in the 21st century)