Farm Machinery Building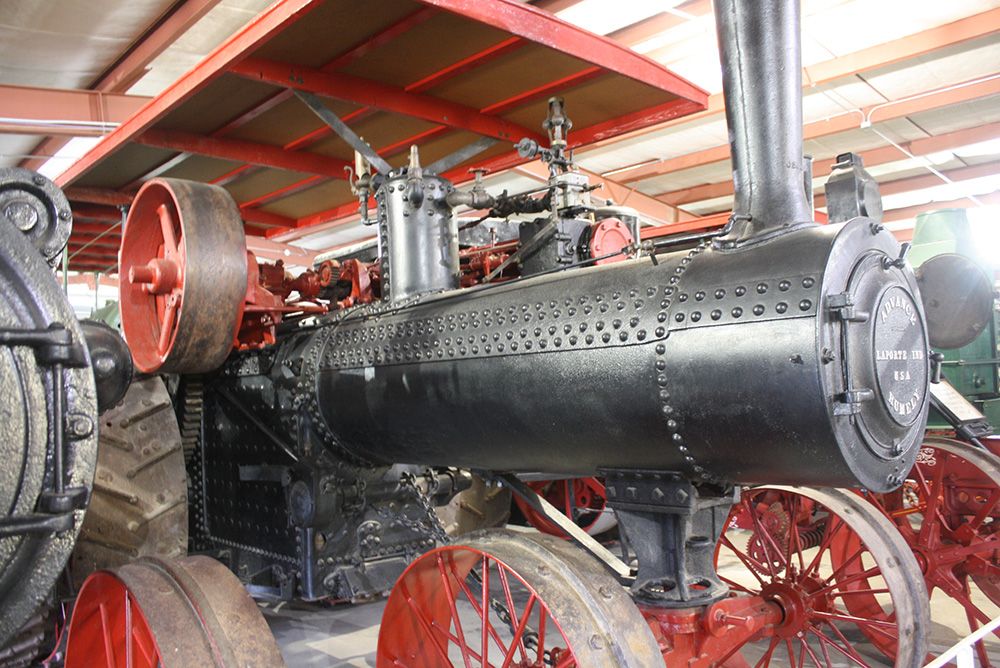 The machines that tamed the land are on display at Stuhr Museum.
The Antique Farm Machinery Building is one of the most impressive collections in the area and features hundreds of pieces. Ranging from steam powered tractors to early automobiles to tools and oddities and much more, this exhibit is a a must see. 
The exhibit includes:
-Steam powered tractors
-Early gas powered tractors
-Farming tools
-Antique autos and carriages
-Antique threshers
-Oddities such as horse treadmills
-Much more
The Farm Machinery Building is open from 10 am - 4 pm Mondays - Saturdays and Noon - 4 pm on Sundays and is included with the price of your admission. For more information call (308) 385-5316.
Farm Machinery 1

Farm Machinery 2

Farm Machinery 3

Farm Machinery 4

Farm Machinery 5

Farm Machinery 6