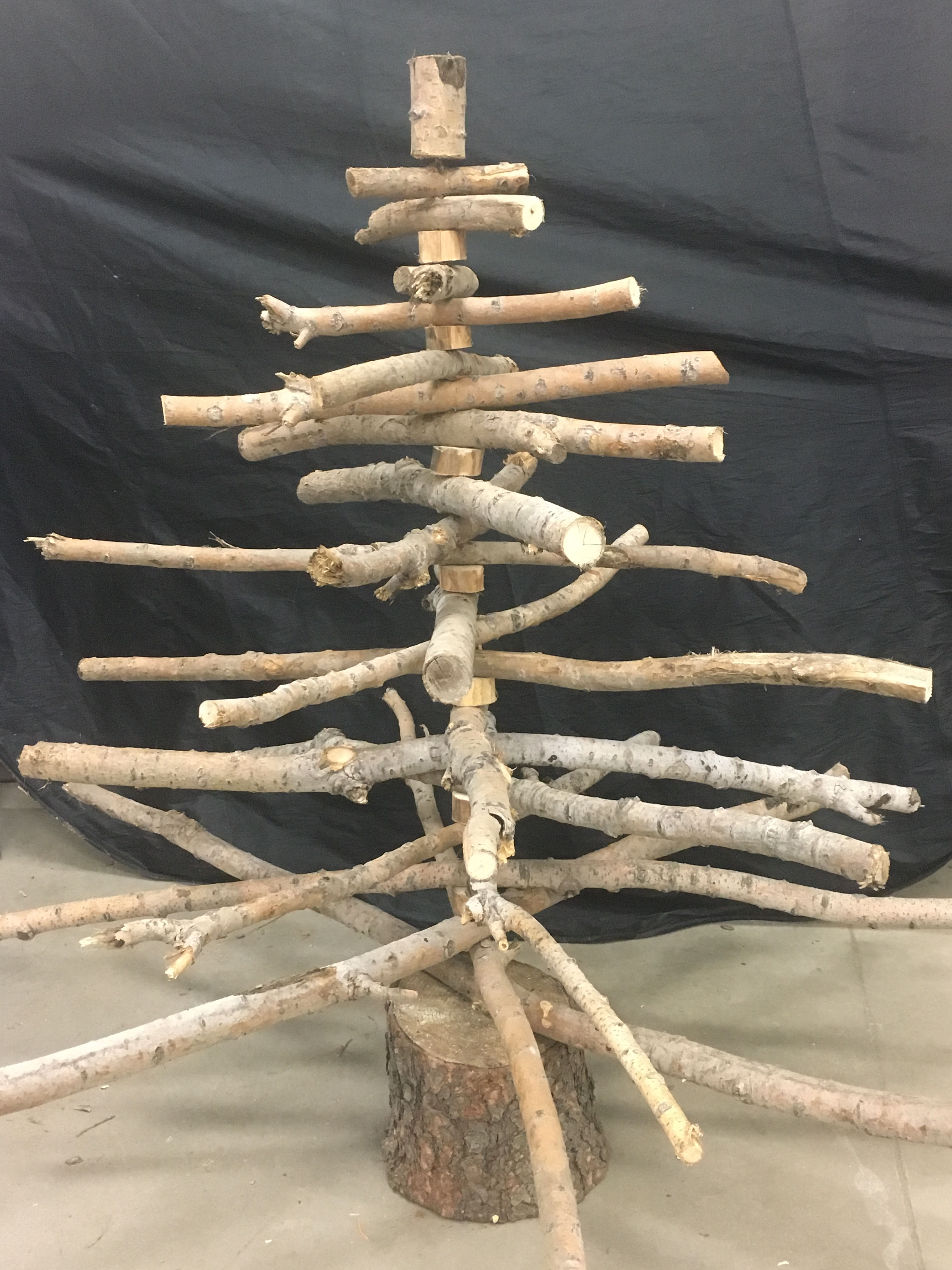 A 5-foot tree, made from branches and trunks of trees taken down on Stuhr's grounds during August's wind storm, will be auctioned off on Sunday as part of our FREE art reception from 1-3 pm.
The reception for the Hall County Area Art Club and Impact Nebraska: Roots runs from 1-3 pm in Sunday in the Stuhr Building and will feature refreshments, music and a chance to meet some of the artists in the show. Click here for more information. 
Proceeds from the auction of the tree will benefit the Nebraska Strong Foundation. Come see this tree and some amazing art from the Hall County Area Artists Club and Impact Nebraska.