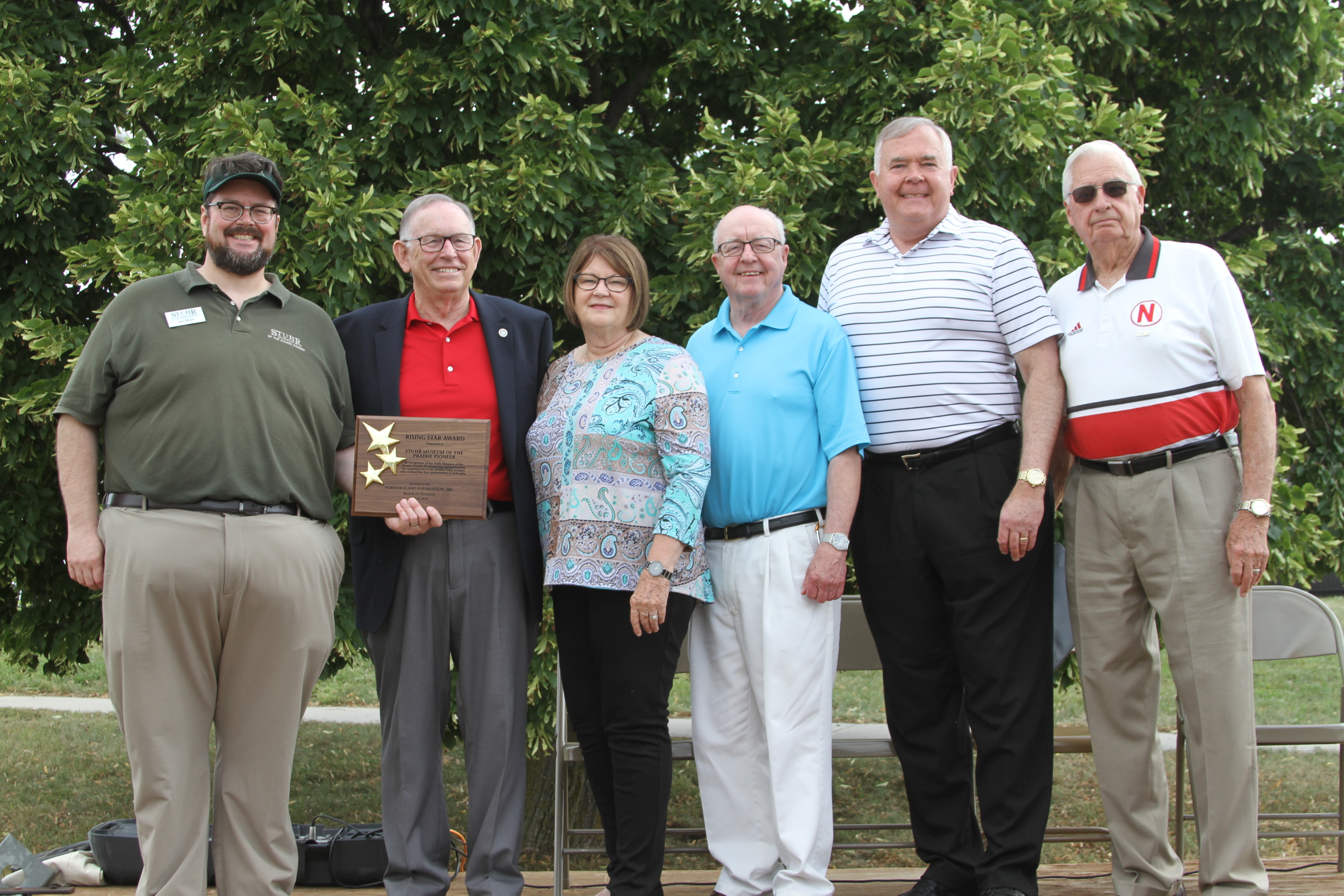 Stuhr Museum was proud to receive the "Rising Star" award from the NebraskaLand Foundation on Saturday, July 14th.
The group from the NebraskaLand Foundation who were on grounds at Stuhr to present the award included Ken Gnadt, Randy Bolt, Stan Garbacz, Doug Gibson and Sallie Atkins. The "Rising Star" award is given through the Foundation to organizations who have worked to advance economic and cultural conditions in Nebraska. Other organizations that have won this award in the past include the Henry Doorly Zoo, Lauritzen Gardens and the Archway in Kearney.
Stuhr is proud to be the recipient of this award.