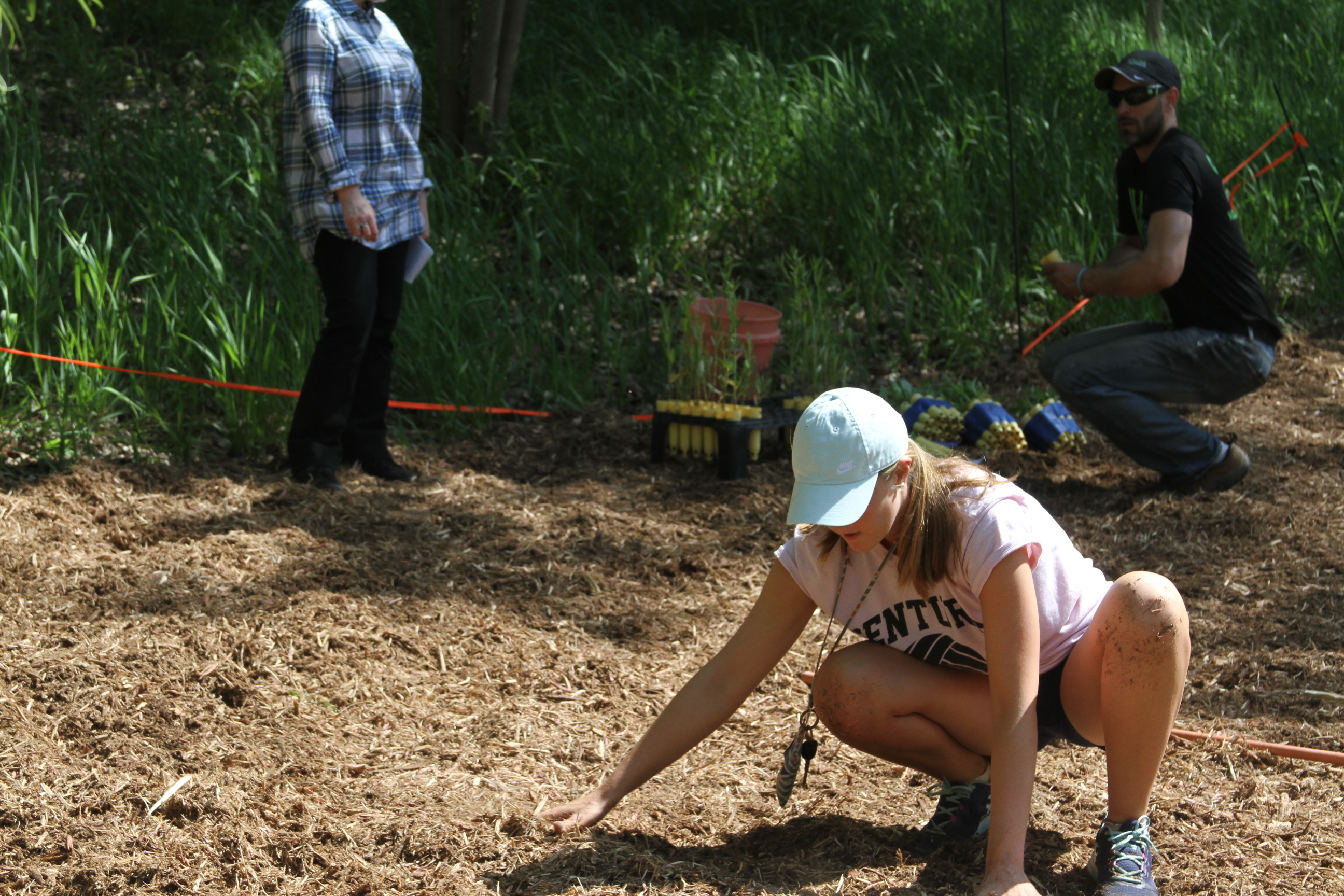 Stuhr Museum is proud to be the site of a new butterfly garden planted at Stuhr Museum by local students and professionals.
From a story in the May 24th edition of the Grand Island Independent by Nikoel Hytrek:
"The project, with help from the Grand Island rotary club, Success Academy, Youth Leadership Tomorrow, Vlcek Gardens and Central Platte Natural Resources Divsion, is meant to give students an opportunty for community service and to learn how to work with a team in a hands-on situation.
The group has done another garden at Knickrehm Elementary School, and planned to build one at Westridge on Saturday, which Dr. Ken DeFrank said will probably be moved to the fall.
DeFrank, the director of Success Academy, said the project started last year when a friend sparked his interest. When DeFrank researched monarch butterflies, he then thought projects to build more habitats would be good for students as team-building practice and future research grounds.
And the idea has expanded from there. DeFrank said they've planted around 47,000 square feet of the plants the butterflies use for food.
Wednesday's plants were provided by Prairie Plains Institute, a company in Aurora dedicated to prairie preservation. The plants were a combination of different types of milkweed, goldenrod and others, all native to the area. The butterflies will have a place to rest and eat on their migration in September.
The student-built habitats are needed because the natural habitats have been lost to development, said Joan Sabott, the leader of Youth Leadership Tomorrow.
She said the project at Stuhr was the first part of a larger plan to build stone paths and benches near the garden.
The students in Youth Leadership Tomorrow do one big service project a year, Sabott said, and they helped design the plans for the butterfly gardens with Kristina Vlcek of Vlcek Gardens. And on Wednesday, three members of the group who were out of school were there to help bring the design to life."
Read the full story at www.theindependent.com.