Anthony May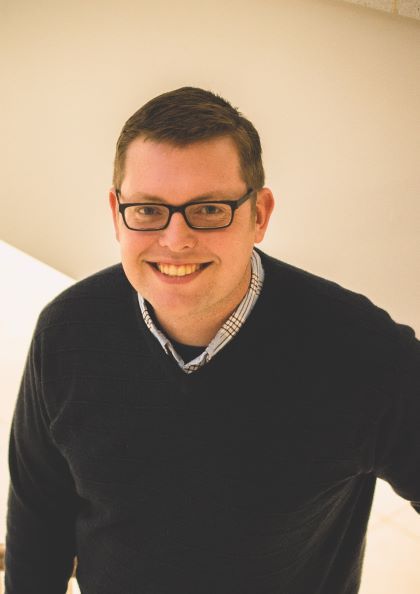 Anthony May is an owner and digital director at IdeaBank Marketing in Hastings, NE. With more than a decade of web experience, Anthony and the IdeaBank team deliver beautiful, functional, and effective websites for businesses and organizations across Nebraska.
Anthony is focused on helping clients meet their goals with integrated marketing strategies combining mobile, email, search, and social marketing techniques. Constantly monitoring the rapidly-changing world of marketing allows Anthony to provide cutting-edge strategies which boost business and visibility for IdeaBank's clients.
Anthony holds a Bachelor of Arts degree in Broadcast Journalism from Hastings College. Anthony is a former adjunct instructor of Graphic Design and Advertising at Hastings College and one of the founders of Steeple Brewing Co., located in Downtown Hastings. IdeaBank Marketing is a full-service agency that has been providing comprehensive marketing and advertising services for business and industries in Nebraska and surrounding states since 1982. The agency employs a staff of 13 in its historic, downtown Hastings location.