Germ-busters Workshop
10 am - Noon and 1-3 pm Saturday, October 10th
This workshop is designed for kids 8+
The cost is $20 for members and $25 for non-members
For more information or to sign up call (308) 385-5316 or email education@stuhrmuseum.org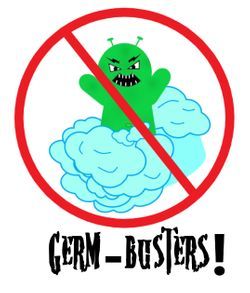 We all know washing our hands is important, but who says we can't have a little fun while we do it?
Join us on Saturday, October 10th as we create some spooky Halloween and fall-themed soaps to scare away the germs! Two sessions of our "Germ-busters!" workshop are available: 10am-noon or 1-3pm and kids will come away with soap projects they've created at Stuhr Museum.
This workshop is being held in conjunction with our All Hallows Eve event, coming up October 9 & 10. 
This workshop is appropriate for ages 8+ and the fee is $20 for members and $25 for non-members. Space is limited, so call us at (308) 385-5316 or e-mail education@stuhrmuseum.org to register today!