Family Tinsmithing Class
9 am - 4 pm November 7th and 8th in Railroad Town
The cost is $95 for two people and $15 per additional person. 
Single participant cost is $75
Registration Closes October 28
For more information call (308) 385-5316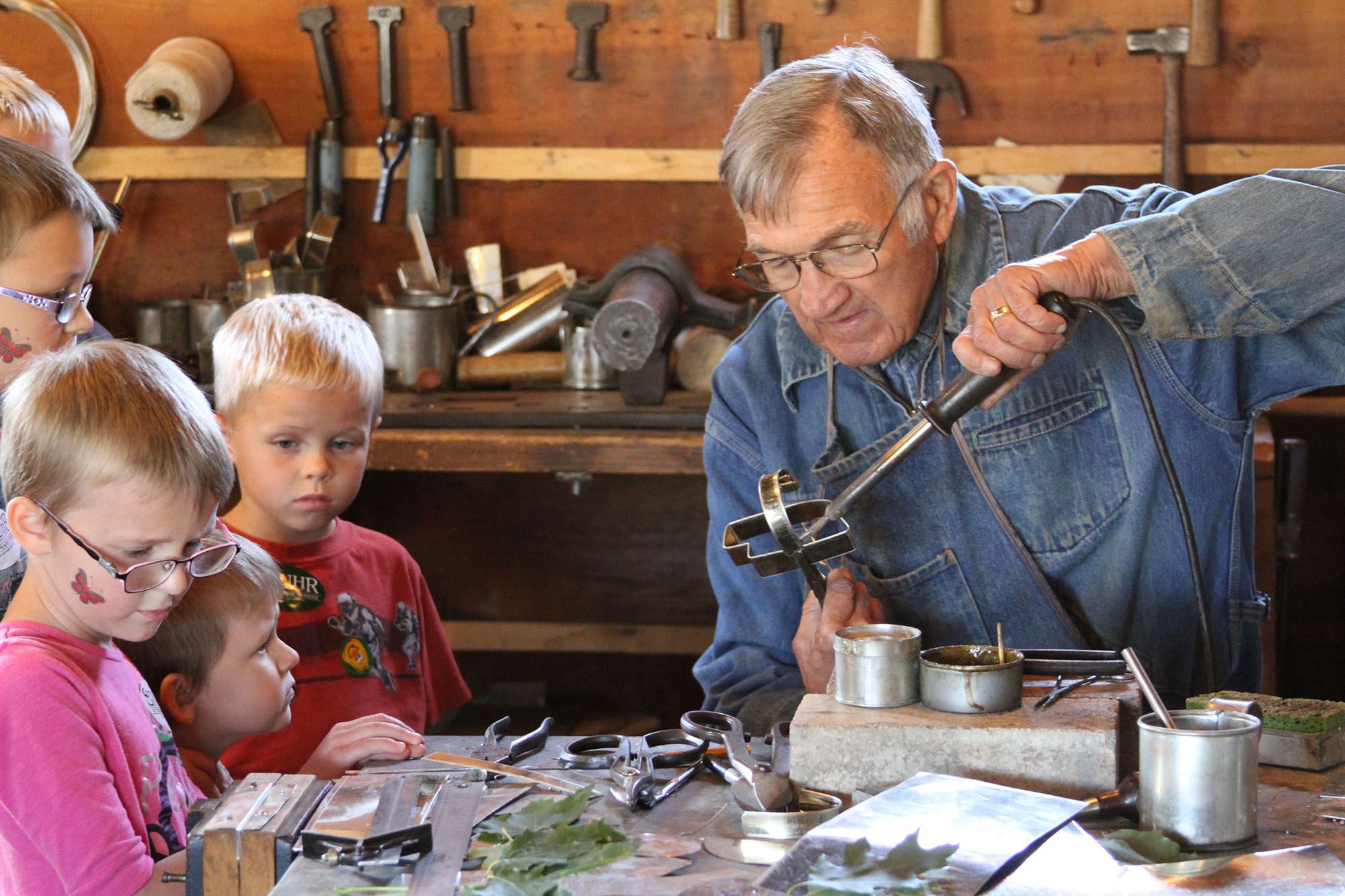 The timeless art of Tinsmithing is yours to learn during Stuhr's Family Tinsmithing class on November 7th and 8th.
Railroad Town's own Loren Miller will walk individuals and families through the timeless, historic art of Tinsmithing. This immersive class will include instruction on patterns, tools, techniques and will result in students making items they can take home and show off.
The cost for this class is $95 for two people and $15 each additional person. The single participant cost is $75. This is perfect for families or anyone who wants a special experience of learning this unique art form. Registration closes on October 28. To register or for more information please call (308) 385-5316 ext. 207.
*As part of Stuhr Museum's COVID-19 Protocol we ask participants in this class please bring their own masks and wash their hands frequently.