Wings Over the Platte
February 14 - April 5, 2020 in the Stuhr Building
For more information call (308) 385-5316 or email rnelson@stuhrmuseum.org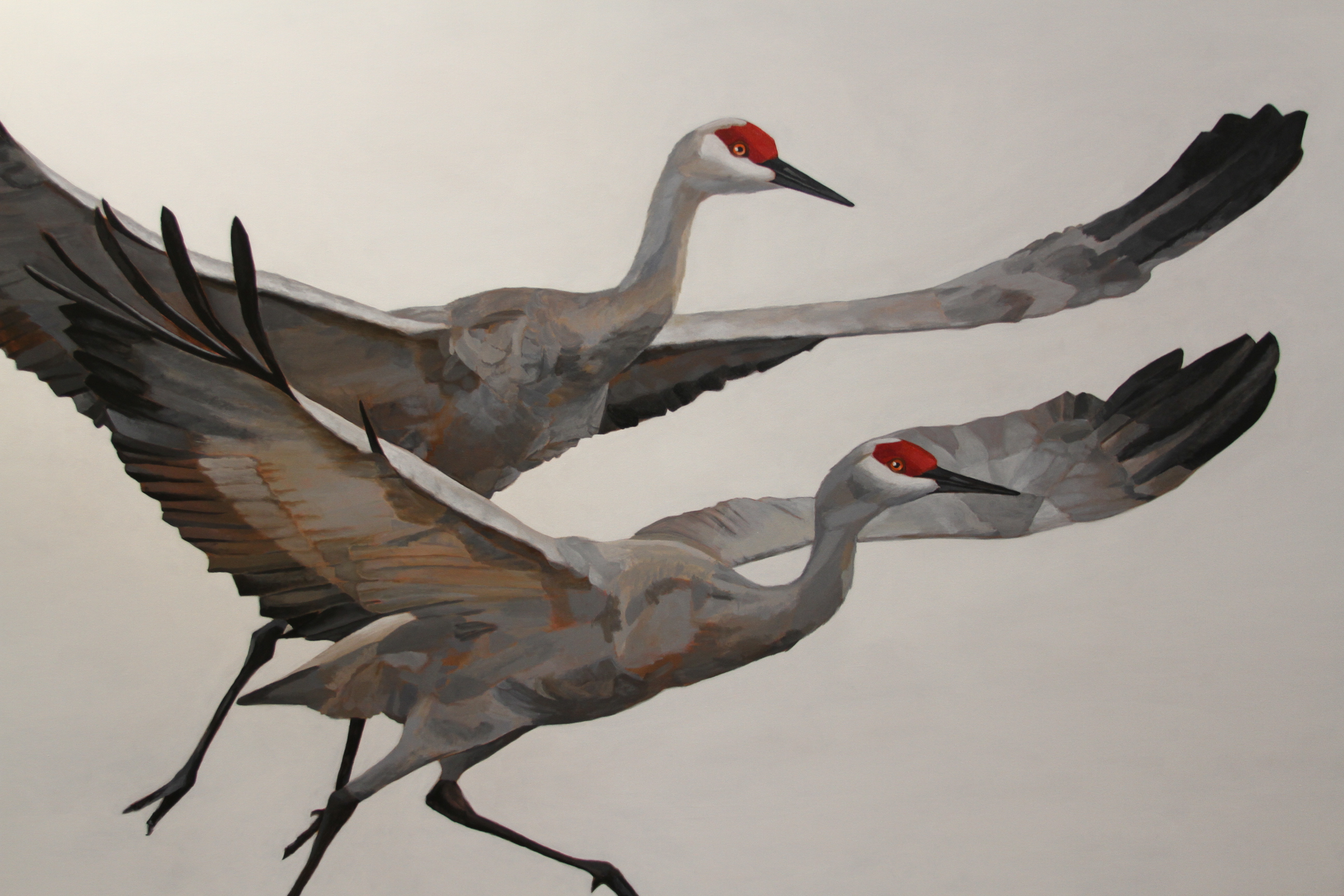 The Stuhr Museum of the Prairie Pioneer would like to invite you to participate in the Wings Over the Platte Exhibition & Sale, February 14-April 5, 2020.
Wings Over the Platte is one of the largest exhibits in the country dedicated to life on the Platte River. For years, the show has featured a variety of art, all inspired by Nebraska's natural beauty. This exhibit includes opening and closing receptions and is on the itinerary of many who come to Nebraska to see the Sandhill Crane migration. 
Up to two entries will be considered for acceptance. Entries will be carefully judged in the exhibit based on the artist's ability to illustrate wildlife, waterfowl, and/or landscapes of the Platte River and its' tributaries. Nine awards will be given. Click the full brochure above to see the entire list of rules.
The deadline for entry is January 13th. For more information contact the Stuhr Museum Curatorial Department at (308) 385-5316 or via email at rnelson@stuhrmuseum.org.