Deb Kubik
through September 6th on the first floor of the Stuhr Building
10 am - 4 pm Monday - Saturday, Noon - 4 on Sundays
Regular admission fees apply
For more information call (308) 385-5316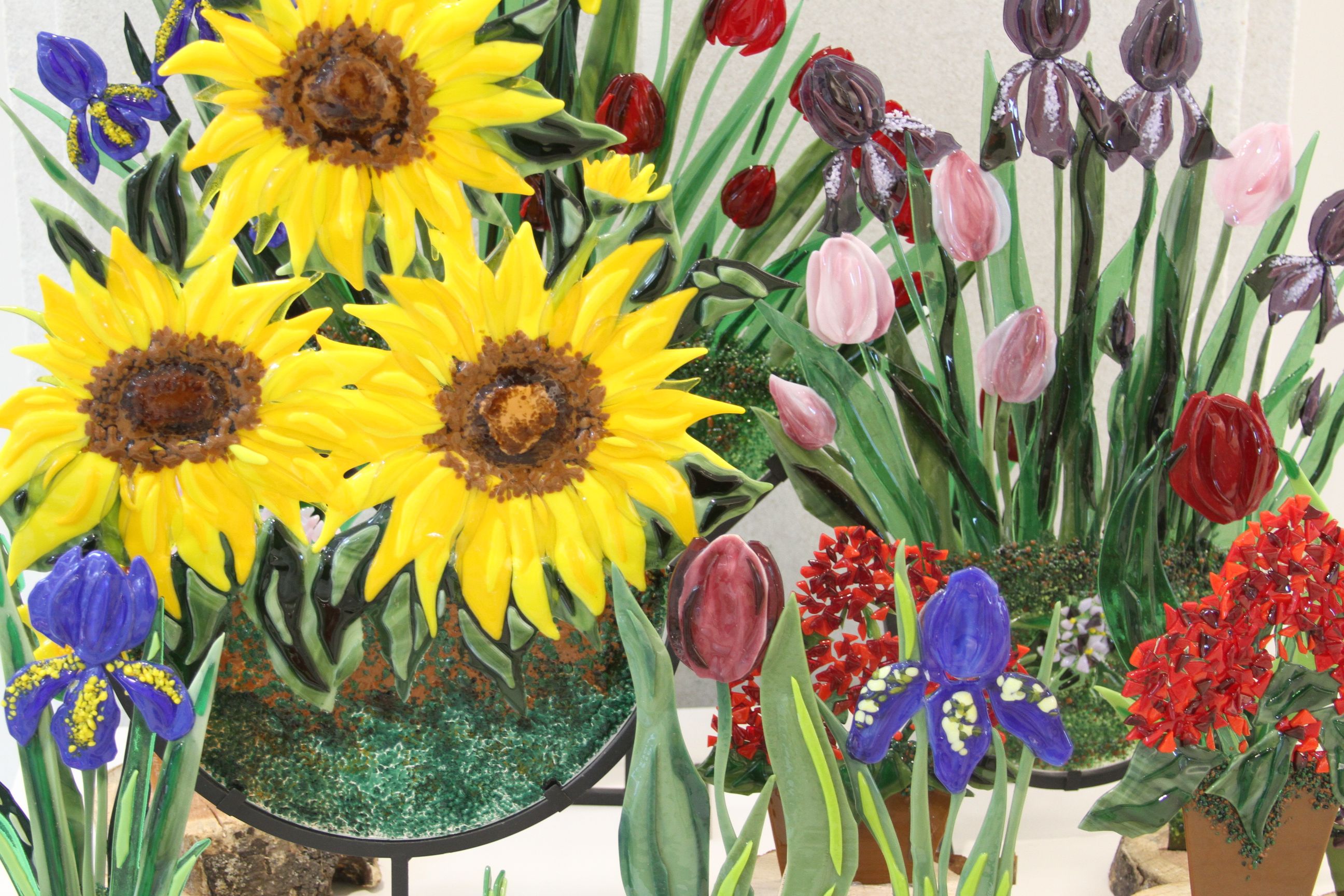 The beautiful artwork of Deb Kubik will be on display and for sale on the first floor of the Stuhr Building through September 6th.
Deb LKubik is a native of Nebraska and resides with her husband in Omaha who started her career in 2012 as a contemporary warm glass artist, combining her design degree with her educational teaching experience. This exhibit will feature literally hundreds of Kubik's pieces varying in size, color and style but all exhibiting beauty, creativity and vibrant color. 
From Deb's website: Fused glass lends itself to the perfect medium for me because it can be seen from so many directions. It captures the light, giving off beautiful shadows from the artwork. Using small granular pieces of glass, frit, to build the transparent quality of glass to give it depth. I love the qualities of glass and the challenge of using glass, it is very experimental. Glass gives me the challenge to create differing techniques.
In 2015, my glass artwork became international, representing Nebraska landscapes. It was selected by Governor Ricketts to be given to the Governor of China during their Economic Trade Mission to China in 2016, 2017 & 2018.  In 2016, 2017 and 2018, Nebraska landscape pieces were given to the following countries Japan, China & Korea by the Governor and other Nebraska State Senators representing Nebraska at differing economic trade missions throughout the world and when visiting dignitaries come to Nebraska. In 2016, 108 pieces of my Nebraska Landscape series were presented across the world to 108 countries by ASHRAE international representing Nebraska. In 2019 my commission works will include 'Angels Among Us' installation at the Ronald McDonald House in Omaha.  My work is in many individual collections along with many businesses.
All pieces will be for sale and will be available online shortly. For more information call (308) 385-5316. 
Deb Kubik 1

Deb Kubik 2

Deb Kubik 3

Deb Kubik 4

Deb Kubik 5
All items below are for sale from Deb Kubik's exhibit. You can either pick up your piece, in person, at the museum or contact our curators to arrange shipping. To do so, call (308) 385-5316 or email kstofer@stuhrmuseum.org. If you have any questions, please call (308) 385-5316.