Stuhr's Phased Opening Plan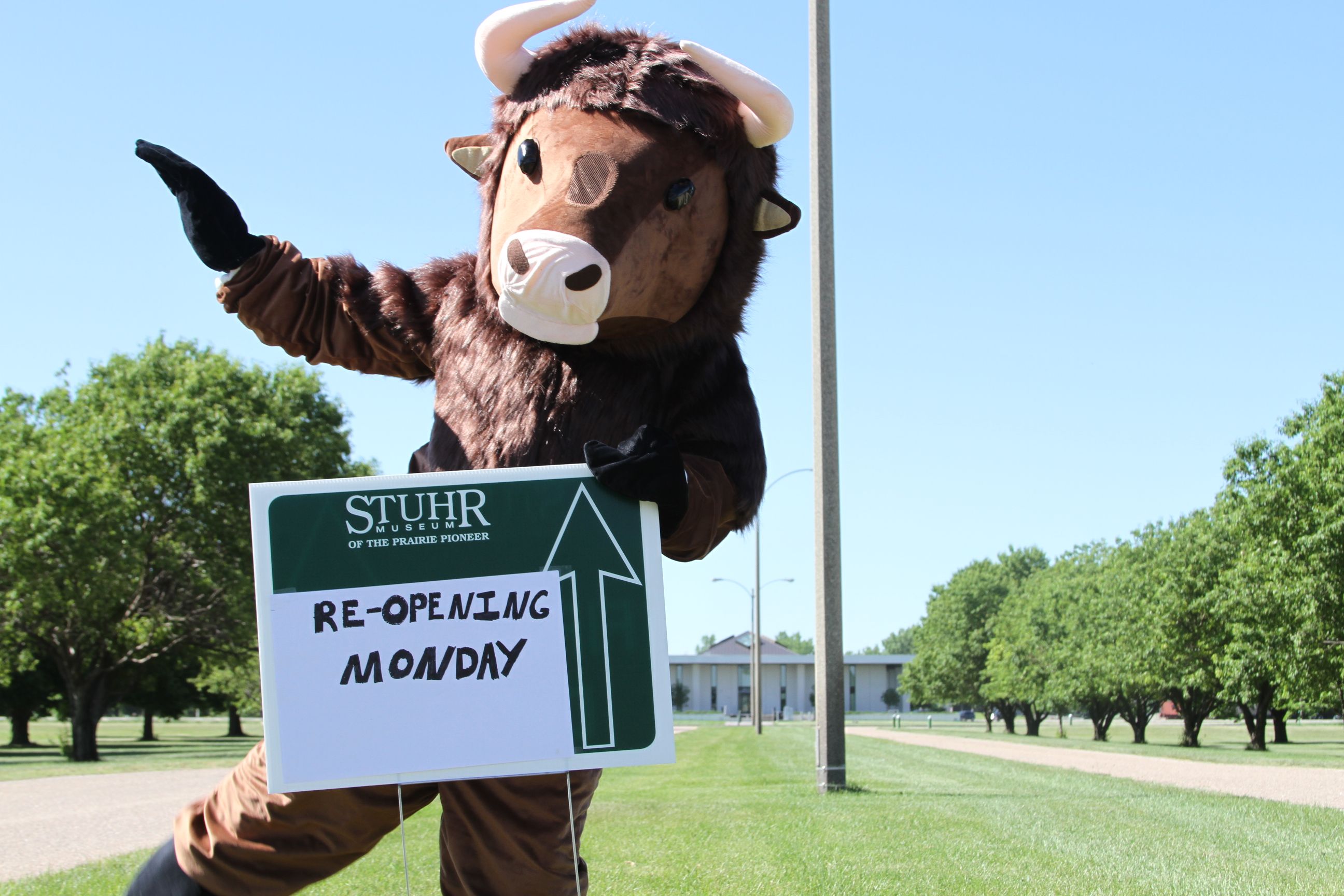 We are thrilled to announce that Stuhr is reopening to our students, members and the public in a phased approach under the guidance of the most recent directives from the Center for Disease Control and the Central District Health Department. 
The timeline for our reopening is:
-Monday, June 1: Stuhr Museum will begin Summer Adventure Classes for students and their parents only.
-Monday, June 15: Stuhr Museum will open to members and Summer Adventure Class students only.
-Monday, June 22: Stuhr Museum will reopen to the general public.
As directed by the CDC and Central District Health Department, we are asking that our visitors support us in the following changes:
If you feel sick or have a fever, please do not come to Stuhr Museum. 
-Please wear a cloth or medical mask while on Stuhr's grounds, particularly when you are in contact with others.
-Stay 6 feet apart from others who are not in your group, including staff and other visitors.
-Wash your hands and use hand sanitizer frequently. More stations have been set up to allow you to do this.
-Please follow directional signs inside of buildings.
The museum has worked with our staff and medical professionals to reopen as safely as possible. As such, your visit may feature changes in terms of your experience, including:
-A limit to the number of people in a building at any one time for the safety of our staff and visitors.
-A limit on what you can touch and interact with in terms of exhibits. 
-Changes to our food availability. 
If you have any questions about safety or the reopening of the museum, please call us at (308) 385-5316 or via email at info@stuhrmuseum.org. We value your input and are excited to welcome you back to our iconic grounds in the safest way possible for all. Thank you.