Stuhr Crazy Podcast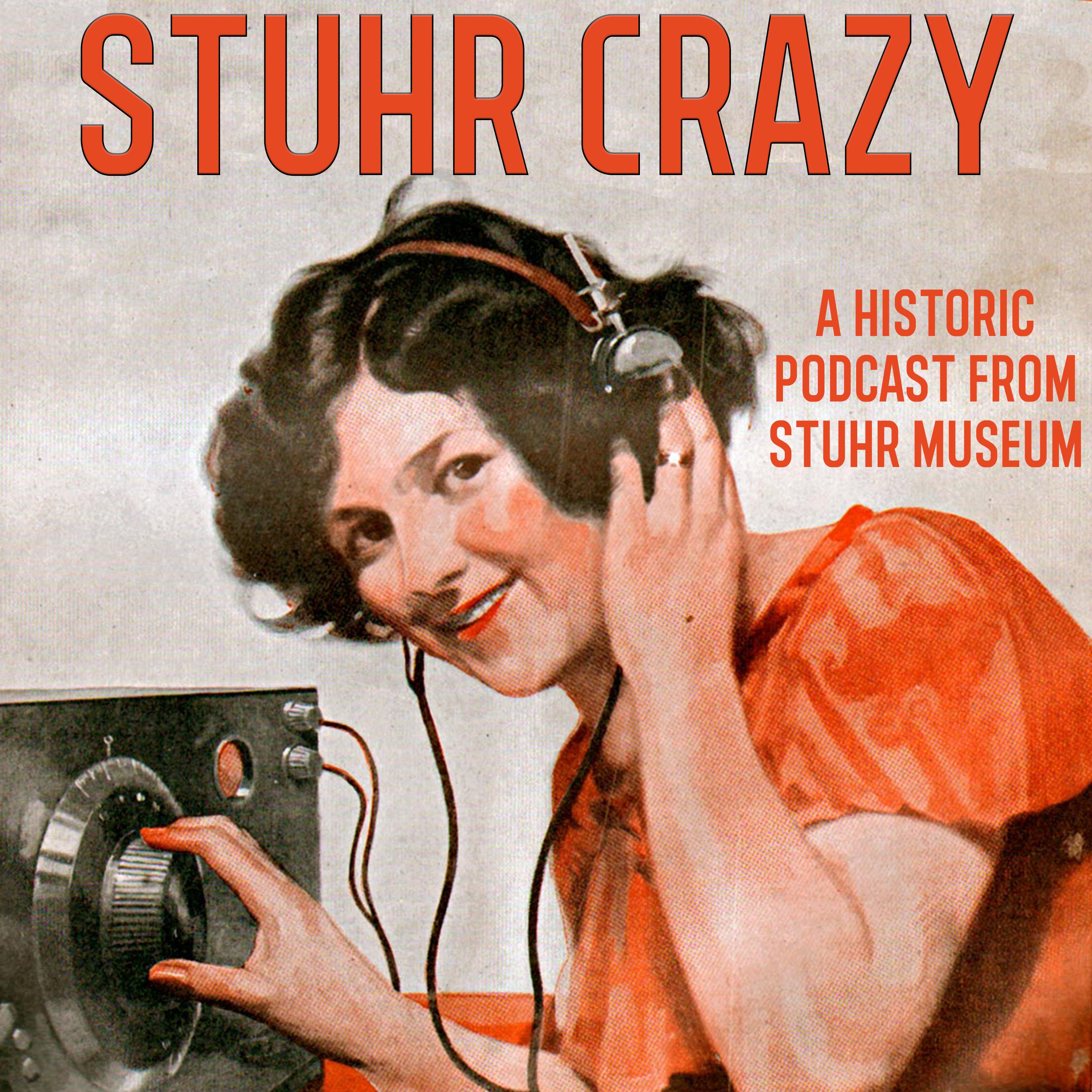 Stuhr Museum has a podcast!
The Stuhr Crazy Podcast features our Curatorial and Interpretive staff as they explore history through the lens of our 1890's Railroad Town and the people who make it work. Each week we focus on a new building in Railroad Town and the people who lived and worked in it, through artifacts and historic research. From there we interview someone who has a connection to that building, be it a modern day equivalent to an 1890's job to an interpreter in Railroad Town to someone who just knows a lot about what we're talking about. The show is fun, informative and we really hope you enjoy it.
Stuhr Crazy drops every Thursday in seasons of 6 episodes. Episodes are available here, on Youtube, Facebook, Twitter, Spotify, Stitcher, and more podcatchers in the coming weeks. We ask that if you like Stuhr Crazy, please share it with your friends who love podcasts and help us grow!
---
Episode 3 - Tinsmith
In "The Wizard of Oz" why did the Tin Man rust if tin doesn't rust? Here at Stuhr we have several people who know the answer to this and all your other burning questions about the versatile metal known as Tin. Our curators Kari Stofer and Robb Nelson are joined by Stuhr's head of Railroad Town, Kay Cynova, to talk about the history of the Tinsmith. Then Loren Miller, Railroad Town's long time Tinsmith, joins us for a chat about his craft. 
 
Stuhr Crazy Episode 2 - Doctors
The doctor will see you now. In the second episode of the "Stuhr Crazy" podcast from Stuhr Museum, our curators turn their gaze to the friendly neighborhood doctor's office where remedies are handed down through the generations and surgeries happen on the dining room table. It was a different and fascinating time in medicine and this is a timely podcast given the current situation of the world.
---
Stuhr Crazy Episode 1 - Barbers
Welcome to the Stuhr Crazy podcast! This is our first episode and we are so glad you've decided to give us a try.

In this episode, historians Robb Nelson and Kay Cynova take a look at the art of barbering, complete with some grisly details of a profession that has changed by leaps and bounds (watch out for Robb's rendition of some barber themed poetry). From there we speak with Art Anson, a local barber with over 40 years of experience cutting hair.