Stuhr Crazy Podcast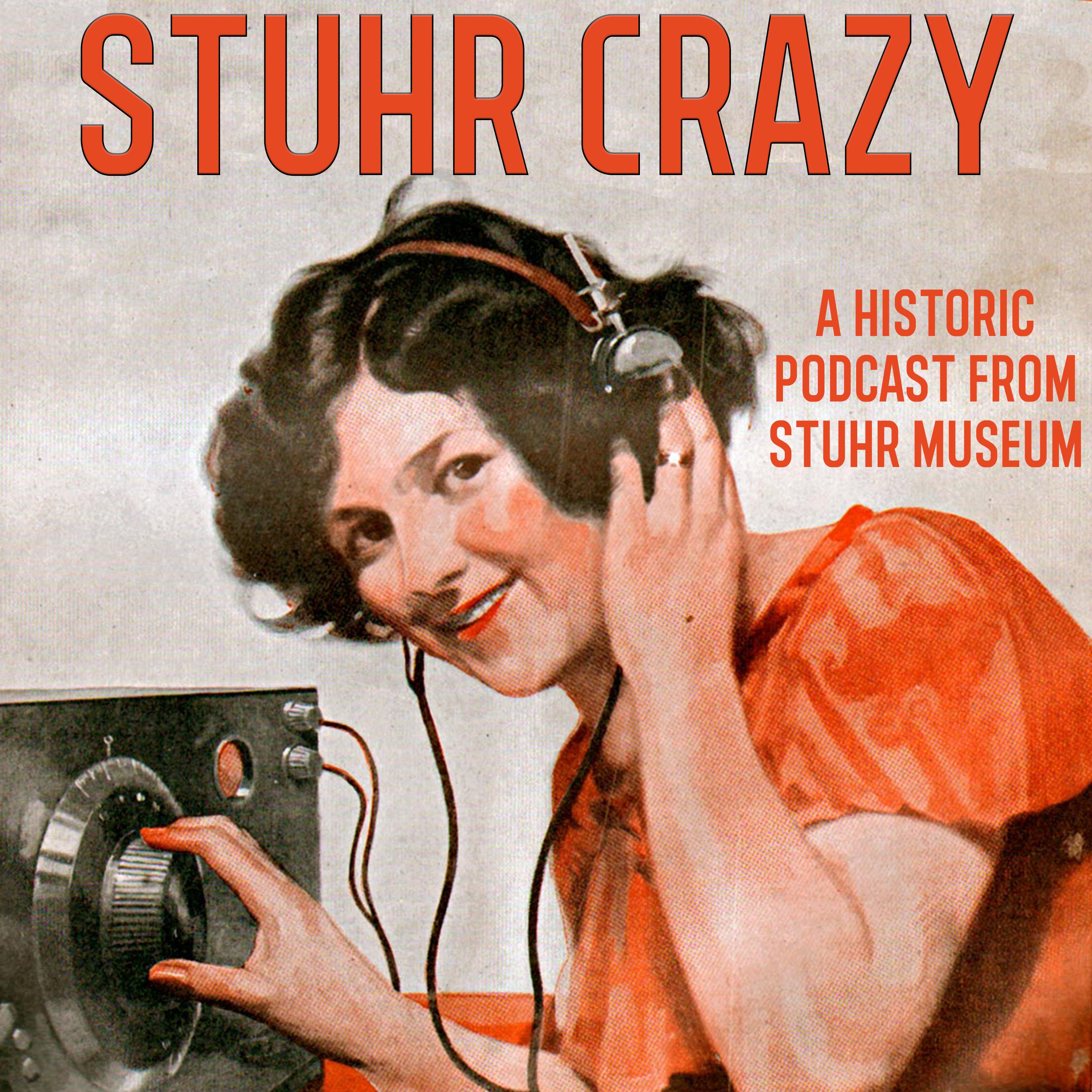 Stuhr Museum has a podcast!
The Stuhr Crazy Podcast features our Curatorial and Interpretive staff as they explore history through the lens of our 1890's Railroad Town and the people who make it work. Each week we focus on a new building in Railroad Town and the people who lived and worked in it, through artifacts and historic research. From there we interview someone who has a connection to that building, be it a modern day equivalent to an 1890's job to an interpreter in Railroad Town to someone who just knows a lot about what we're talking about. The show is fun, informative and we really hope you enjoy it.
Stuhr Crazy drops every Thursday in seasons of 6 episodes. Episodes are available here, on Youtube, Facebook, Twitter, Spotify, Stitcher, and more podcatchers in the coming weeks. We ask that if you like Stuhr Crazy, please share it with your friends who love podcasts and help us grow!
---
The Stuhr Crazy Podcast is back for season 2! This season will take us to some very interesting places starting with the Millinery Shop in Railroad Town.

What is a milliner? That's a popular question that we will answer along with talking to some of our interpreters who make the beautiful hats in that shop. The conversation goes to some interesting places including the economics of clothes, why there's no such thing as a standard of dress anymore and how clothes can help shy people feel more powerful. 

The Stuhr Crazy Podcast is a product of Stuhr Museum. Find more information including video clips from this podcast at www.stuhrmuseum.org. Please rate and review this podcast where you can and tell your history friends about us. Thanks for listening. 
---
WANT EVEN MORE STUHR CRAZY PODCAST?
Season 1 is in the books but we will return in late July with more episodes. In the meantime we are releasing these "Podcast Extras" to hold you over until a full episode hits your feed. Podcast extras will appear in your feed every Thursday or are linked here:
Podcast Extra 1: The Quarantines of Epidemics Past
Podcast Extra 2: The Pandemics of Fear
Podcast Extra 3: The Invisible Enemy
---
Episode 6 - The Fire Hall
We close out season one of the Stuhr Crazy Podcast with a longer than normal conversation about an essential part of life today and in the 1890's - Firefighting and emergency response. 

We start off with a history of firefighting with our historians Robb Nelson, Kay Cynova and Kari Stofer. From the musters of the past to the strange devices used to put out fires, it's a fascinating (if far too short) conversation on that history. For the second segment Jared Stockwell from the Grand Island Fire Department joins us for a discussion on what brought him to the profession, what keeps him there and what people might not know about the firefighter or EMT that shows up at your door in times of emergency.

The Stuhr Crazy Podcast is a product of Stuhr Musuem. Find the podcast and everything else about our museum at www.stuhrmuseum.org. Thank you for listening. 
---
Episode 5 - Bankers
Our trek around Railroad Town continues to one of the anchors of our living history community, the Bank! In this episode, we talk to Kay Cynova from Stuhr Museum and Sam Kazda from the Stuhr Museum Foundation about our historic bank and how modern banking differs from what we saw in the 1890s. From there we Dave Richardson from Equitable Bank in Grand Island about his job and why it's much more than you might think. We even get into bank robberies, briefly.
The Stuhr Crazy podcast is a product of Stuhr Museum. Find us on Apple Podcasts, Stitcher, Spotify, IHeartRadio and wherever you get your podcasts. For more information about Stuhr Museum log onto www.stuhrmuseum.org. Thank you for listening.
---
Episode 4- Henry Fonda
In this episode we focus on the Henry Fonda House, one of the more interesting structures on our grounds. American film legend Henry Fonda was born in Grand Island before moving to Omaha to seek his fortune in the arts, and the house that bares his name has sit on Stuhr's grounds for decades. 

Stuhr's staff talk about the house, what it represents and what it is now. We then hear from Stuhr's Executive Director Chris Hochstetler, who's background in art lends an entirely new perspective to Fonda's legent.

The Stuhr Crazy Podcast is a product of Stuhr Museum. For more info and episodes log onto www.stuhrmuseum.org. Thanks for listening. 
---
Episode 3 - Tinsmith
In "The Wizard of Oz" why did the Tin Man rust if tin doesn't rust? Here at Stuhr we have several people who know the answer to this and all your other burning questions about the versatile metal known as Tin. Our curators Kari Stofer and Robb Nelson are joined by Stuhr's head of Railroad Town, Kay Cynova, to talk about the history of the Tinsmith. Then Loren Miller, Railroad Town's long time Tinsmith, joins us for a chat about his craft. 
 
---
Stuhr Crazy Episode 2 - Doctors
The doctor will see you now. In the second episode of the "Stuhr Crazy" podcast from Stuhr Museum, our curators turn their gaze to the friendly neighborhood doctor's office where remedies are handed down through the generations and surgeries happen on the dining room table. It was a different and fascinating time in medicine and this is a timely podcast given the current situation of the world.
---
Stuhr Crazy Episode 1 - Barbers
Welcome to the Stuhr Crazy podcast! This is our first episode and we are so glad you've decided to give us a try.

In this episode, historians Robb Nelson and Kay Cynova take a look at the art of barbering, complete with some grisly details of a profession that has changed by leaps and bounds (watch out for Robb's rendition of some barber themed poetry). From there we speak with Art Anson, a local barber with over 40 years of experience cutting hair.