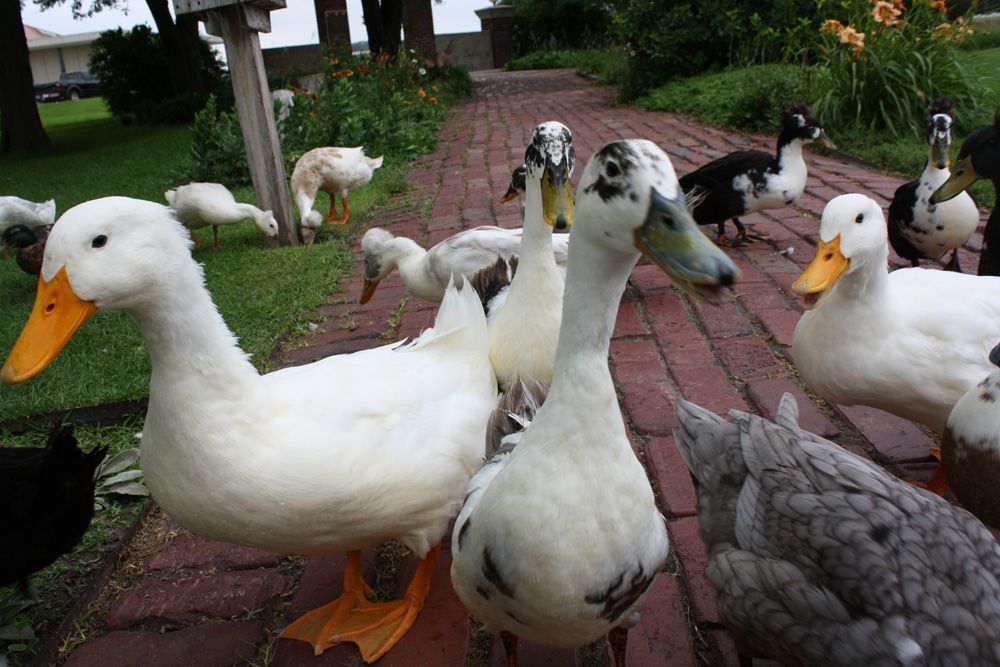 Contact Info
Phone number: 308-385-5316
Location & Directions
Stuhr Museum is located at the corner of US Hwys 281 & 34, just 5 minutes north of I-80 Exit 312. (Physical address: 3133 W US Hwy 34, Grand Island, Nebraska 68801)
Hours
Open 4 Days a Week
10 am - 4 pm Wednesdays - Saturdays
Closed Sundays, Mondays and Tuesdays
May 1-Labor Day
Stuhr Building open 10 am
Historic Railroad Town and Fonner Rotunda opens at 10 am
Farm Machinery Building open 10 – 4 p.m.
Pawnee Earth Lodge and Road Ranche Log Cabins open weekends
Day After Labor Day – April 30

Stuhr Building opens at 10 am. The Fonner Rotunda opens at 10 a.m.
Farm Machinery Building open from 10 -4 pm Fridays, Saturdays and Sundays
Railroad Town open for programming.
*closed New Year's Day, Thanksgiving, Christmas Eve, Christmas & Easter
*close at 3 PM on Thanksgiving Eve & New Year's Eve.
General Admission
Adults $10.00
Seniors $9.00
Youth ages 6-12, $8.00; age 5 & under free
$1 off for Veterans
Stuhr Museum Members receive free admission to the museum. AAA members receive a $1.00 discount. Group rates are available. Rates may vary by event.
Parking
Parking is free and plentiful throughout the grounds; RVs are welcome with a large parking lot for RVs during your visit. No overnight parking.
Accessibility
Stuhr Museum is sensitive to the needs of the physically challenged visitor. While the Stuhr Building and Gus Fonner Memorial Rotunda are accessible, many of the historic buildings are not, due to their 19th-century construction. Wheelchairs are available on a first-come, first-served basis.
Group Tours
Special rates are available to groups of 10 or more with a confirmed reservation. Special programs and presentations are also available. Contact Facility Sales at (308) 385-5316.
Motorcoach & Bus Tours
Stuhr Museum welcomes motorcoach groups and offers special motorcoach tour rates.
Boxed lunches for your group, as well as other programs, guides and entertainment are available
by special request. Contact Facility Sales at (308) 385-5316.
Picnic Areas
Picnic tables are located near the Gus Fonner Memorial Rotunda and at the southern edge of Railroad Town. A wheelchair-accessible picnic table is located near the Rotunda.
Restrooms
Modern Public Restrooms are located in the Stuhr Building, the Gus Fonner Memorial Rotunda, in Railroad Town and on the south grounds next to the rural Church.
Pets
Guide and assistance dogs only are permitted inside the buildings. Outdoors, all pets must be leashed and picked up after properly at all times.
Campgrounds
While overnight camping is not permitted on Stuhr grounds, the Hall County Campground (308-385-5087) is just south of the museum, and Mormon Island State Recreation Area (308-385-6211) is just off I-80 exit 312, just 4 miles south of Stuhr Museum. A KOA Kampground is located east of Grand Island, and other State Recreation Areas are nearby on Interstate 80.
Hotels in the Area
To find accommodation in Grand Island, visit Hotels Combined. 
Photography Policies
During your visit, authorized staff photographers may capture your image on camera. Please note that your paid admission allows Stuhr Museum to use your likeness in any and all publications and for marketing purposes. Still photographs, videotapes and audiotapes are permitted for personal use only and may not be published or used for commercial purposes. Due to the nature of many of our artifacts, photography inside buildings is prohibited.