Tri City Food Fight
Beginning Nov. 18 - Dec. 31
Featuring Stuhr Museum, Hastings Museum and the Archway in Kearney
Donations can be dropped off at any of the three locations
For more information call (308) 385-5316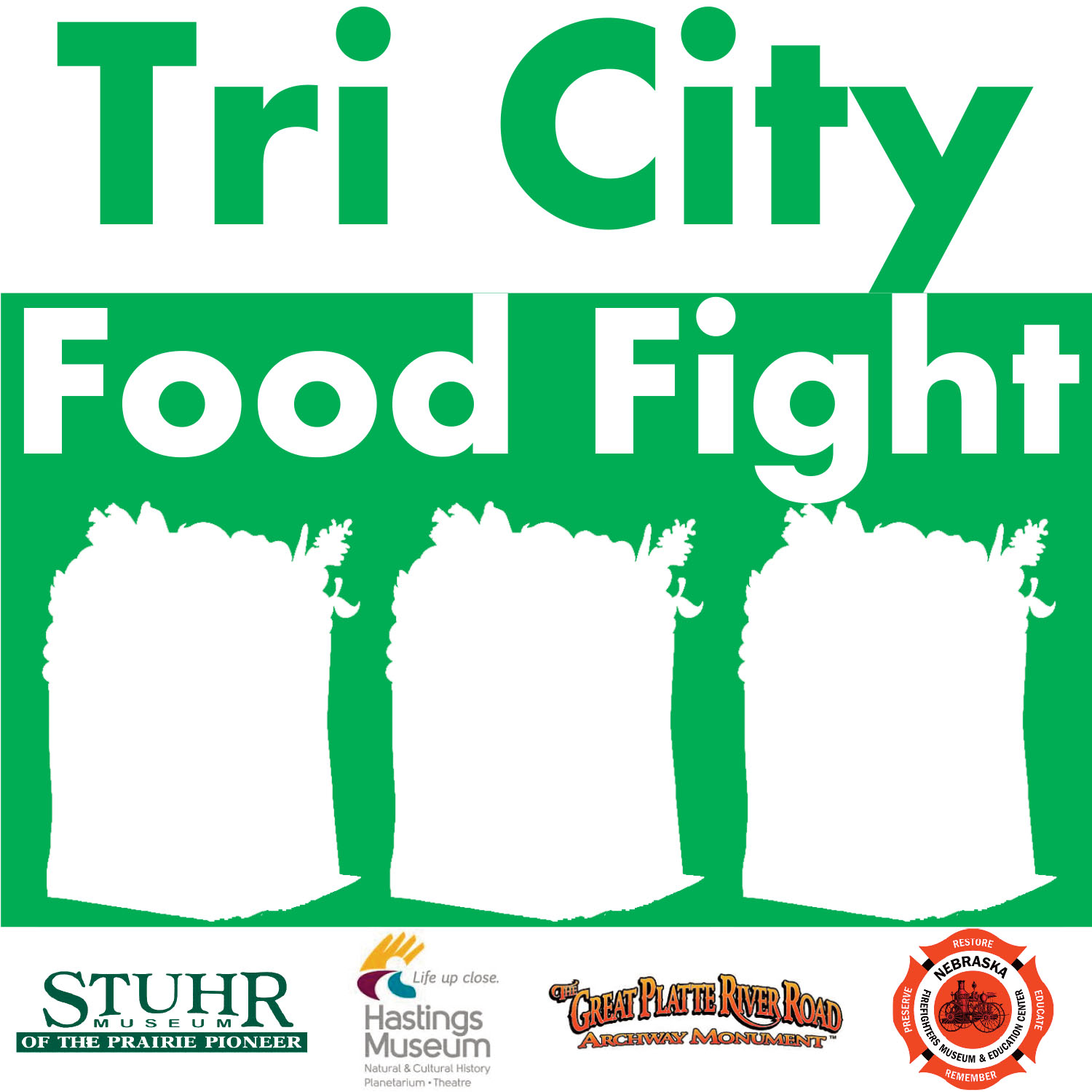 The Tri-City Food Fight, a friendly competition that pits the Stuhr Museum, the Hastings Museum and the Archway in Kearney against each other to see who can collect the most food for area food pantries during the holiday season, kicks off Saturday, November 18th. 
The "fight" begins on Saturday, November 18 and runs through December 31.  To participate, simply drop non-perishable food items off at collection points at one of the three participating organizations.  Donations will be collected, weighed and transported to food pantries that serve the needy in each of the Tri-Cities with the results posted on each organization's websites. The winner will be crowned after the new year.
Last year over 4,000 pounds of food was collected and the Stuhr Museum came out on top by collecting over 2,000 pounds.  While the holidays are a time to celebrate, they are also a time to help those who are less fortunate.  Last year, it was estimated that nearly 13% of Nebraska's population lives in poverty.  Your donation of food can help a local family in need to have a good holiday meal.
The "Food Fight" is a lead up to Stuhr's holiday offerings including the Fantasy of Trees exhibit (Nov. 24 - Jan. 2), Christmas Past & Present Dec. 1 (Member's only night), 1, 8, 9 & 10 plus more events during the season. For more info on any of these events log onto www.stuhrmuseum.org. 
For more information on the Tri-City Food Fight contact Stuhr Museum at (308) 385-5316, the Hastings Museum at (800) 508-4629 or the Archway at (308) 237-1000.