Tri-City Food Fight
November 19 - December 31st
Food can be dropped off at the Stuhr Building
For more information call (308) 385-5316
Current Totals (as of 12/11): 
Archway – 1,376
Hastings Museum – 2,997
Stuhr – 2,143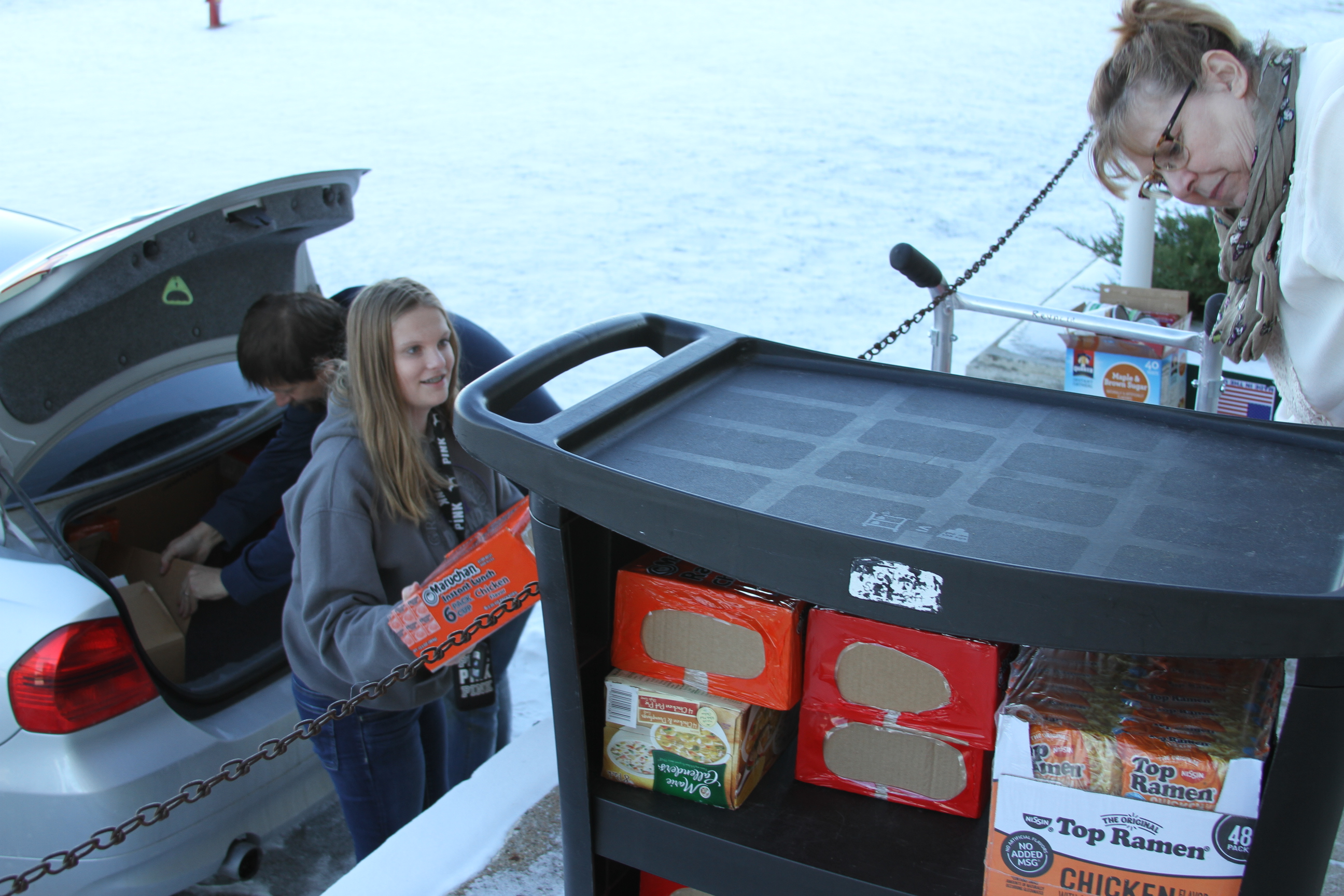 The totals are in and the Tri-City food fight is tightening between the Hastings Museum, Archway Monument and Stuhr Museum! Here are the totals as of December 11:
Archway – 1,376
Hastings Museum – 2,997
Stuhr – 2, 143
Stuhr was given a huge boost by Grand Island Senior High student Makayla Anderson, who ran a food drive at GISH as part of a sociology class. Anderson's drive raised over 1,000 pounds of food! Others have also been helping including Berkshire Hathaway Realty, Becky Bass office in Grand Island, where you can drop off food to be donated. Those offices are located at 2514 South Locust Street or 1515 North Webb Road in Grand Island. 

The food drive runs through December 31st. All food donated to the museums during that time will be given directly to local food pantries. During the "Food Fight", the museums will update the public on a weekly basis about how much food has been donated and which city is in the lead. The winning institution will win bragging rights for the year and all three communities will benefit from the spirit of giving this holiday season. During last year's Food Fight, the public donated over two tons of food combined. 

To donate you can drop food off at any of the three museums during business hours or contact the Hastings Museum at 800-508-4629, the Archway at (308) 237-1000 or Stuhr Museum at (308) 385-5316. You can also find more information at www.hastingsmuseum.org, www.archway.org or www.stuhrmuseum.org.