Christmas Past & Present Member's Night
6-9 pm Friday, December 1st
Admission is free for Stuhr Museum members
For more information call (308) 385-5316
Click here to learn about Stuhr Museum membership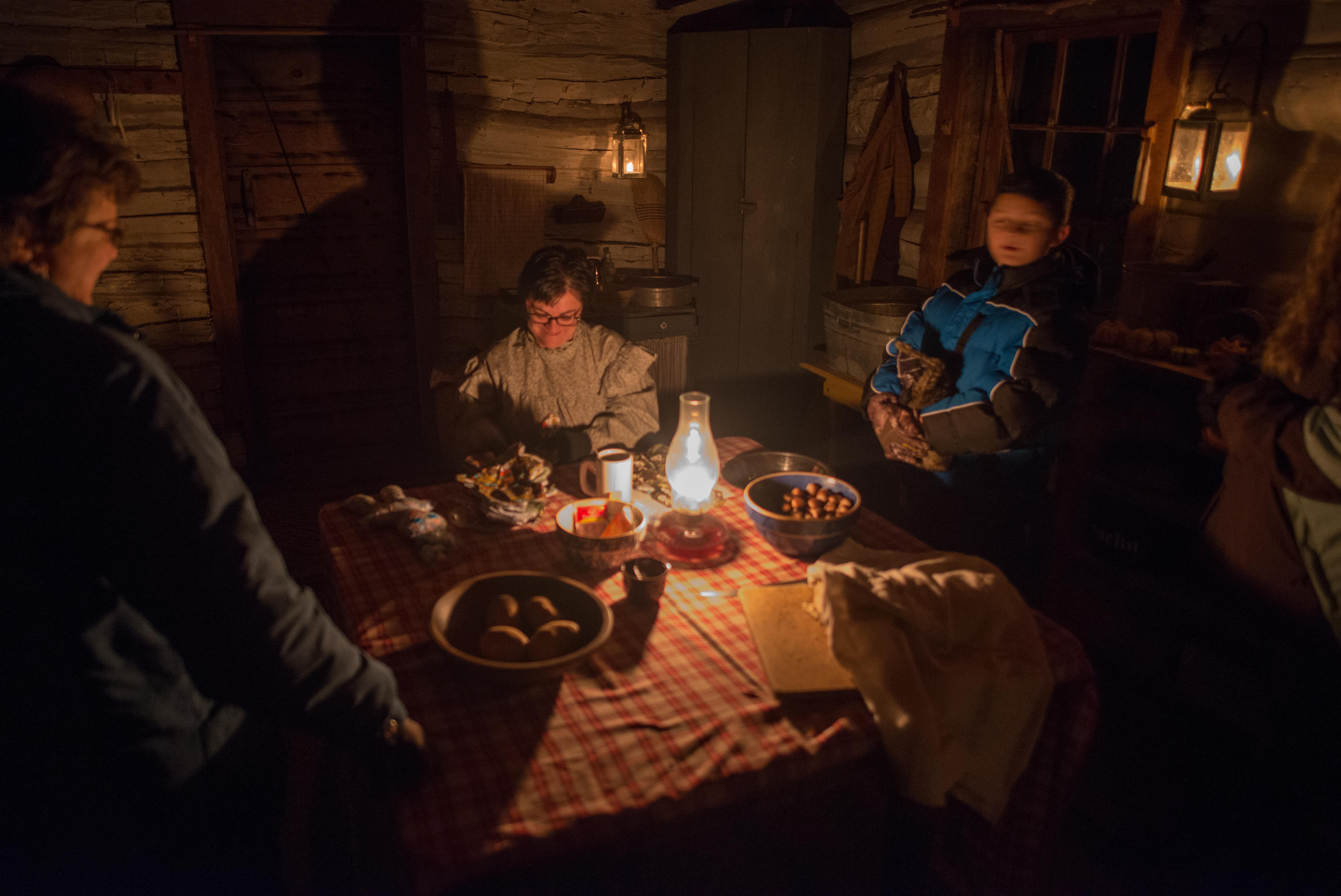 Stuhr Museum members get to experience more of our signature "Christmas Past & Present" event during our "Member's Only" night on Friday, December 1st.
In addition to the Fantasy of Trees exhibit, live music, dozens of sites decked out for the season and much more, Stuhr Museum members have the opportunity to take part in events and activities reserved exclusively for them. This is just one of the ways the museum says "thank you" to our members, who make up a big part of Stuhr Museum's base of support.
During this event, members will be able to:
●Take part in a historic holiday food tasting in the Stuhr Building featuring food that would have been eaten for the holidays during the 1890s
●More sites will be open in including the log cabin settlement
●The Prairie Treasures Gift Shop will be open and decked out for the season. Members receive a discount in the shop. 
●During this night the "Deck The Tree Adventure" will take place as well.
Come back soon for more events and activities as they are added!
This is the 30th year for the event and Stuhr's 1890's Railroad Town will feature dozens of open homes and businesses to explore and visit. The sounds of live music will waft from the rural church and buildings in Railroad Town, while Christmas will be celebrated in many different and memorable ways across the museum. Events will be held in multiple buildings across Stuhr Museum's grounds, both indoors and outdoors, so be sure to dress for the weather. The event also includes areas of low light and some prefer to bring a flashlight. For more information contact the museum at (308) 385-5316.
CP&P Members 1

CP&P Members 2

CP&P Members 3

CP&P Members 4