4th of July Celebration
Events begin at 8 am and run through 5 pm museum wide
Admission is $10 for adults, $8 for children and FREE for Stuhr Museum members
For more information call (308) 385-5316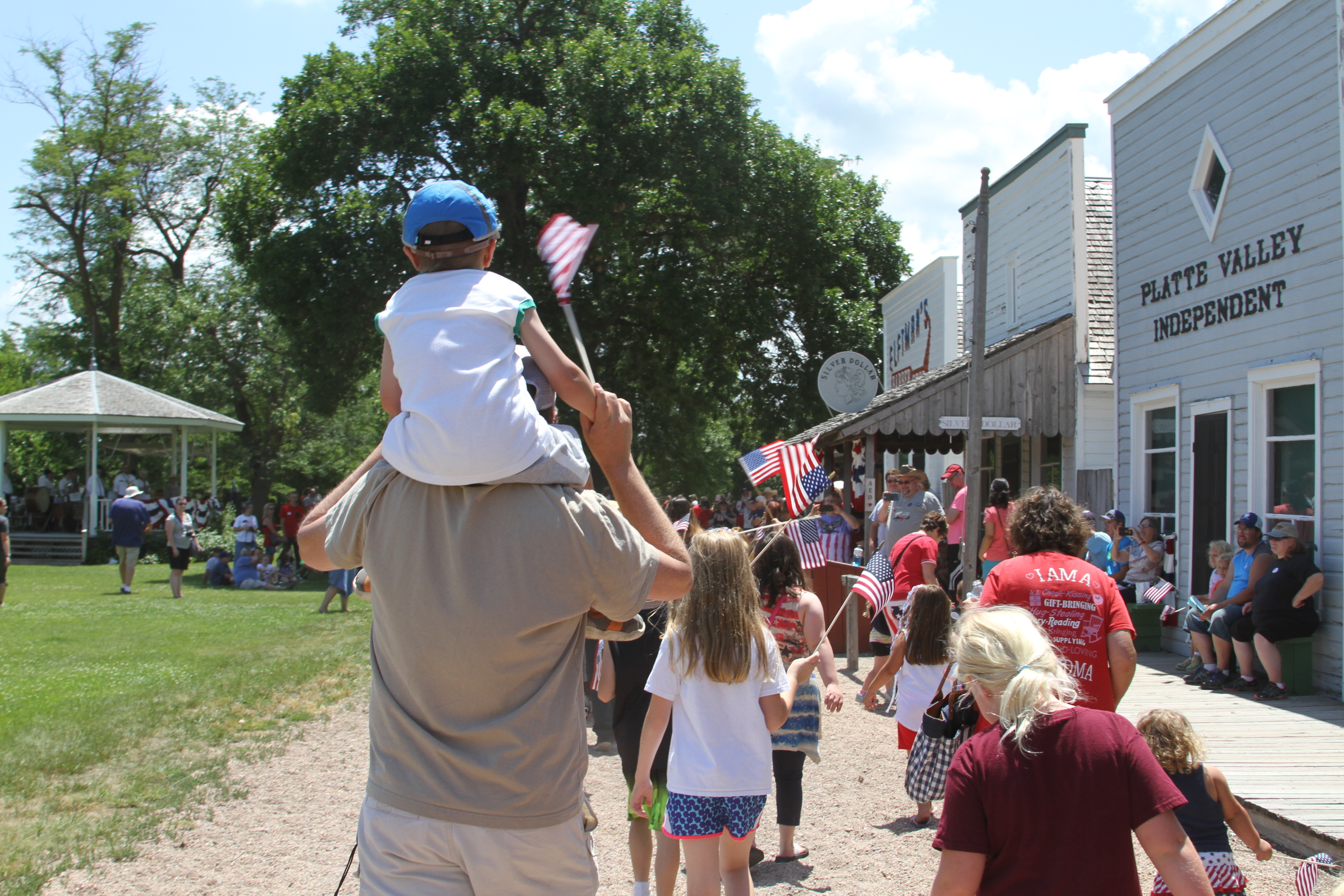 The 4th of July is the single biggest day on Stuhr Museum's calendar and for our 50th anniversary we're pulling out all the stops to create a day packed with activity for everyone!
From fun runs to airborne anvils, from historic speeches to messy pie eating contests and from live music to a flag-waving parade, Stuhr's 4th of July has activity galore and will get you home in time to fire up the barbecue. 
The day begins bright and early at 6:30 am with the second annual Firecracker Fun Run 5K and 10K. This run, sponsored by the Grand Island Sports Council, Dick's Sporting Goods and the Grand Island/Hall County CVB features a picturesque run through Railroad Town, Hall County Park and other locations. Participants receive a commemorative t-shirt and admission to all of the day's activities at Stuhr for a $35 registration fee ($45 the day of). More information on signing up will be available soon. 
At 10 am the Hall County Historical Society will host their German Language Church Service at the Immanuel Evangelical Lutheran Church on Stuhr's grounds. From there, Railroad Town will be open and our blacksmith, Randy Dack, will be firing an anvil at noon which involves two anvils, some gunpowder and a great big boom in the field in front of the church. Don't miss it.
After lunch there will be a parade down Front Street in Railroad Town at 2 pm followed by a patriotic historic ceremony taken from historic documents, a pie eating contest for kids and adults, games on the green and more. In the Stuhr Building, celebrate Nebraska's 150th birthday by viewing the "Painting the Legacy of Nebraska" exhibit in the Stuhr Building, featuring one painting for each of Nebraska's 93 counties. 
The day's schedule of events includes:
6:30 am           Gates open for the Firecracker 5K
7:30 am           Firecracker 5K Begins
9:00 am           Gates open to the general public/Stuhr Building and "Painting the Legacy of Nebraska" opens
10:00 am         German Language Church Service by the Hall Co. Historical Society/Railroad Town opens
Noon                Anvil Firing in the field north of the Church
2:00 pm           Parade down Front Street in Railroad Town (the public is invited to take part)
2:30 pm           Silver Cornet Band Concert/ Patriotic Program
3:00 pm           Pie Eating Contest/Races on the Green
Admission to this day packed with fun is $10 for adults, $8 for kids and free for Stuhr Museum members. For more information call (308) 385-5316. 
4th of July 2018 2

4th of July 2018 3

4th of July 2018 3

4th of July 2018 4

4th of July 2018 5

4th of July 2018 6

4th of July 2018 7

4th of July 2018 8