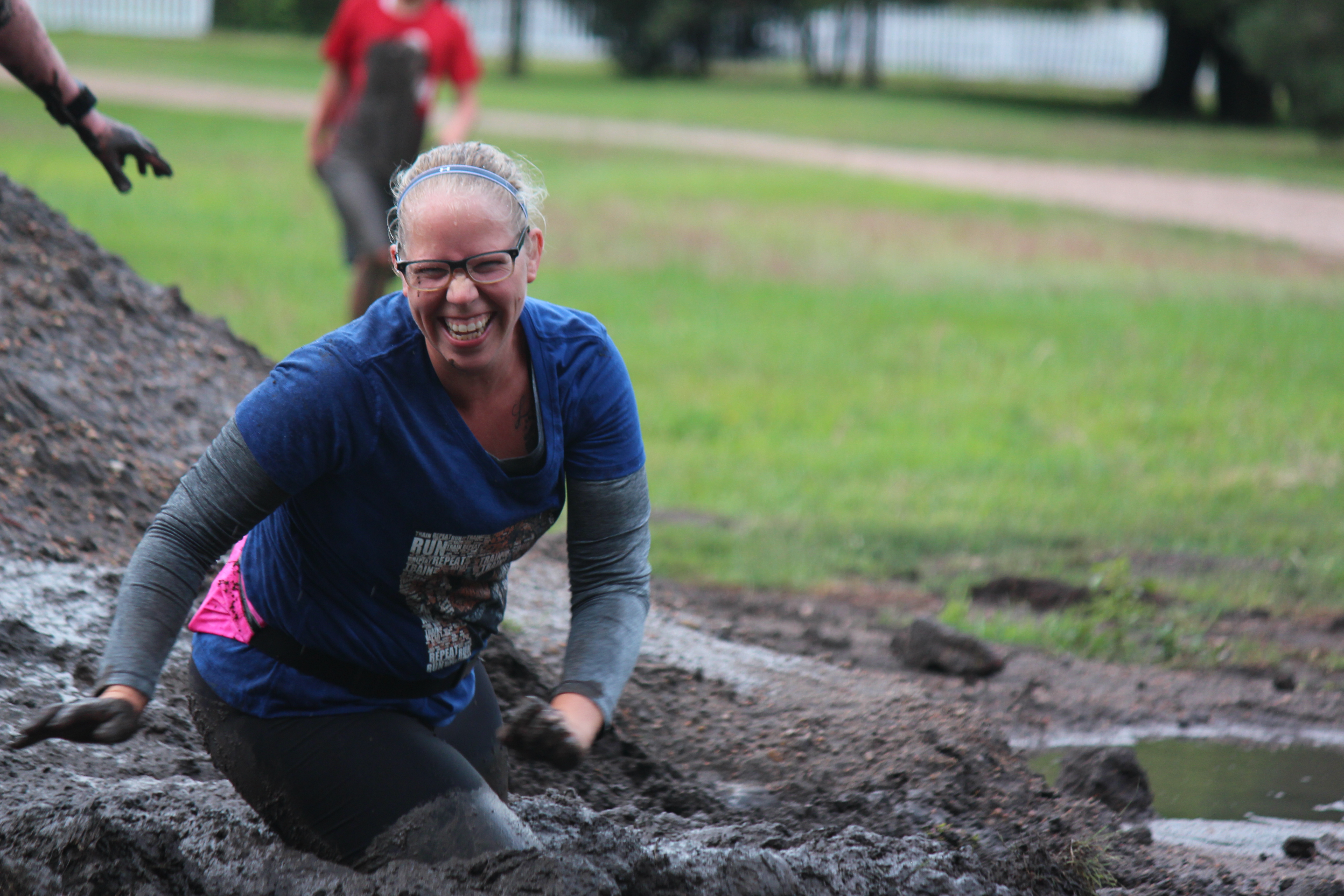 Get ready to get exhausted and muddy for a good cause during the 7th annual Prairie Sludge Trudge at Stuhr Museum! To register head to www.stuhrmuseum.org.
All the mud, muck and mayhem of the Prairie Sludge Trudge, Stuhr Museum's popular adventure run, returns on Saturday, August 4th and we want you to take part. The race begins at 8 a.m. with the gates opening at 6:30.
If you've run the course in the past you know the Prairie Sludge Trudge is both challenging and fun, a course that combines the unrelenting obstacles of the prairie with the fun and goofy sensibilities of an adventure run. Runners can choose a 5K or 10K run that throws them over hay bales, across the Wood River, through tall grass and wetlands and eventually over a giant pile of mud. Runners will be scratched up and covered in mud by the end, but will earn a sense of pride in enduring all the prairie has to offer. All proceeds from this run benefit Stuhr Museum and this year's course features a different race course, a fun staging area and much more.
The cost for the race (which includes a T-shirt and commemorative glass) is:
Prior to July 15th
5K - $35
10K - $40
After July 15th (no T-shirt size guarantee)
5K - $40
10K - $45
Packet pick up will be on Thursday, August 2nd from 5-7 pm at Stuhr Museum and from 9 am - 5 pm on Friday, August 3rd (or the day of the event). Parking will be across the street at College Park and Central Community College. Areas to rinse off will be available after the race.
This is the seventh year for the event which drew over 400 runners last year. This run is recommended for those 10 and up, though many families have run it together in previous years. Discounts are available for groups of 10 or more. For more information give us a call at (308) 385-5316 or log onto www.stuhrmuseum.org.
NOTE: Our runner's safety is the most important thing and if there is lightning, tornado watches or other severe weather on the course the day of the event, Stuhr Museum may be delayed or cancel the Prairie Sludge Trudge. When weather conditions or other physical conditions present a danger to participants, Stuhr officials maintain the right to cancel the event. Less threatening conditions may cause alterations of the course or the post event festival to ensure participant, volunteer, and community safety. Such conditions fall under the label "Acts of God," and will not result in refunding of any race entry fees or future event credits.