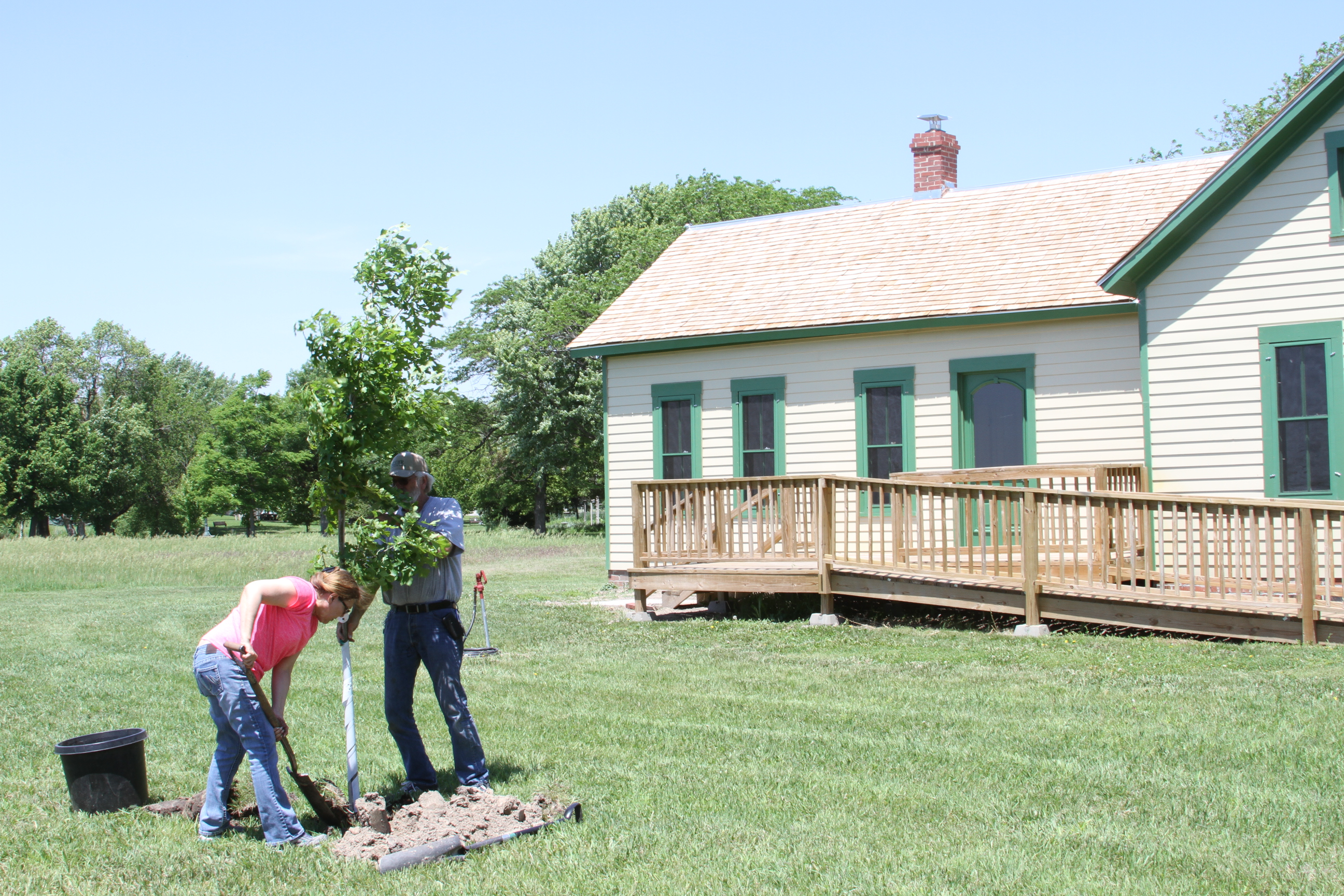 For years, Ben Swanson's passion was both trees and Stuhr Museum.
Swanson, who worked for years as a horticulturalist in Grand Island, spent years planting trees around the community, particularly at Stuhr Museum, including the iconic line of Linden trees along the museum's circular drive. When he died earlier this year, Sturh's Director of Maintenance Tom Oshlo and his wife Myra wanted to do something to mark Swanson's contribution.
When Myra saw a promotion from Northwestern Energy offering a $200 certificate towards planting trees if you were selected as part of an essay contest, she knew what to write about.
"I wrote about Ben and his passion for trees," Myra said. "It made a lot of sense."
On Friday, June 2nd, Tom and Myra planted a Burr Oak outside of the Peter Stuhr Cabin near Stuhr's 1890's Railroad Town. Known as a native Nebraska tree that is both hearty and pleasing to the eye, Tom said the Burr Oak was an easy choice. Myra said she was happy it worked out and that Ben would have appreciated the tree and its placement.
"He had a hand in most of the trees out here," she said.
The Peter Stuhr Cabin, which is Stuhr's latest addition to Railroad Town, was the childhood home of our founder and namesake and will open to the public later this year.