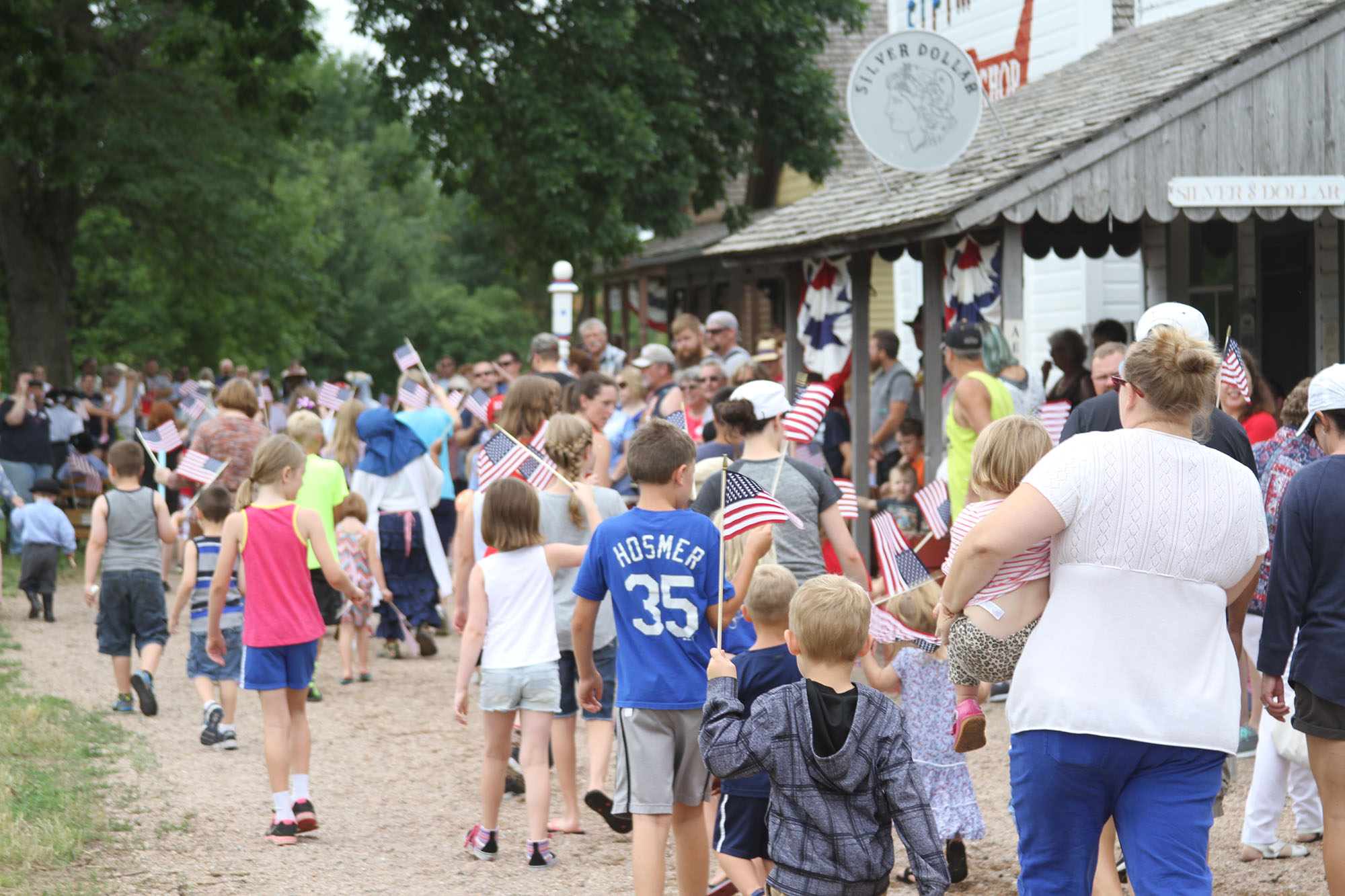 On July 20th, Stuhr Museum Executive Director Joe Black gave a report to the Hall County Board of Supervisors. While this report happens every year, Stuhr Museum has received such rotund support over the past 12 months that we'd like to share these numbers with the public.
Here is what Mr. Black reported:
o Stuhr served a total of 68,938 people last year. These numbers reflect everyone that the museum served on or off grounds in the past fiscal year. This is a 26% increase from 2014-2015!
o Sept 2015-June 2016 Stuhr had visitors from 1,411 unique zip codes and 18 foreign countries.
o In June 2016 alone, Stuhr hosted people from 49 states, the District of Columbia & 10 countries!
o 11% increase in membership revenue from 2014-2015.
o 18% increase in new members from 2014-15.
o 47% increase in sales at the shops in the museum from 2014-2015.
o Of a dozen repeating annual special events, 9 reported the highest turnout in 3 years!
o 26% increase in the number of volunteers (699) who gave time to Stuhr. They logged 7,425 hours for Stuhr Museum at a value of $89,100.
o At the 2015 Nebraska State Fair, we had 6,661 visitors at our tent.
o This past year 668 Boy Scouts and leaders from 75 different troops and 9 states used the museum grounds for 3 days. Scouts could choose from 78 different merit badges and ended up earning 1,398 merit badges over two days. In addition to hosting the scouts, the museum provided educational space for outside experts and training by our own staff for the scouts.
o The Stuhr Building Rehabilitation, a $7 million capital campaign project, was formally rededicated
on July 19, 2015. We were happy to welcome over 1,500 visitors that day alone!
o Stuhr conducted a community survey that reached well over 5,000 individuals; approx. 10% of the Hall County population. One of the most striking results to come out of the survey was that 85% of the English speaking respondents to the survey had a positive impression of the museum, 13% were neutral and only 2% had a negative impression of the museum.
We want to sincerely thank everyone who has visited, donated and supported Stuhr and we are looking forward to a great report next year.