"I'm Stoked About Stuhr" 2018 Annual Fund Drive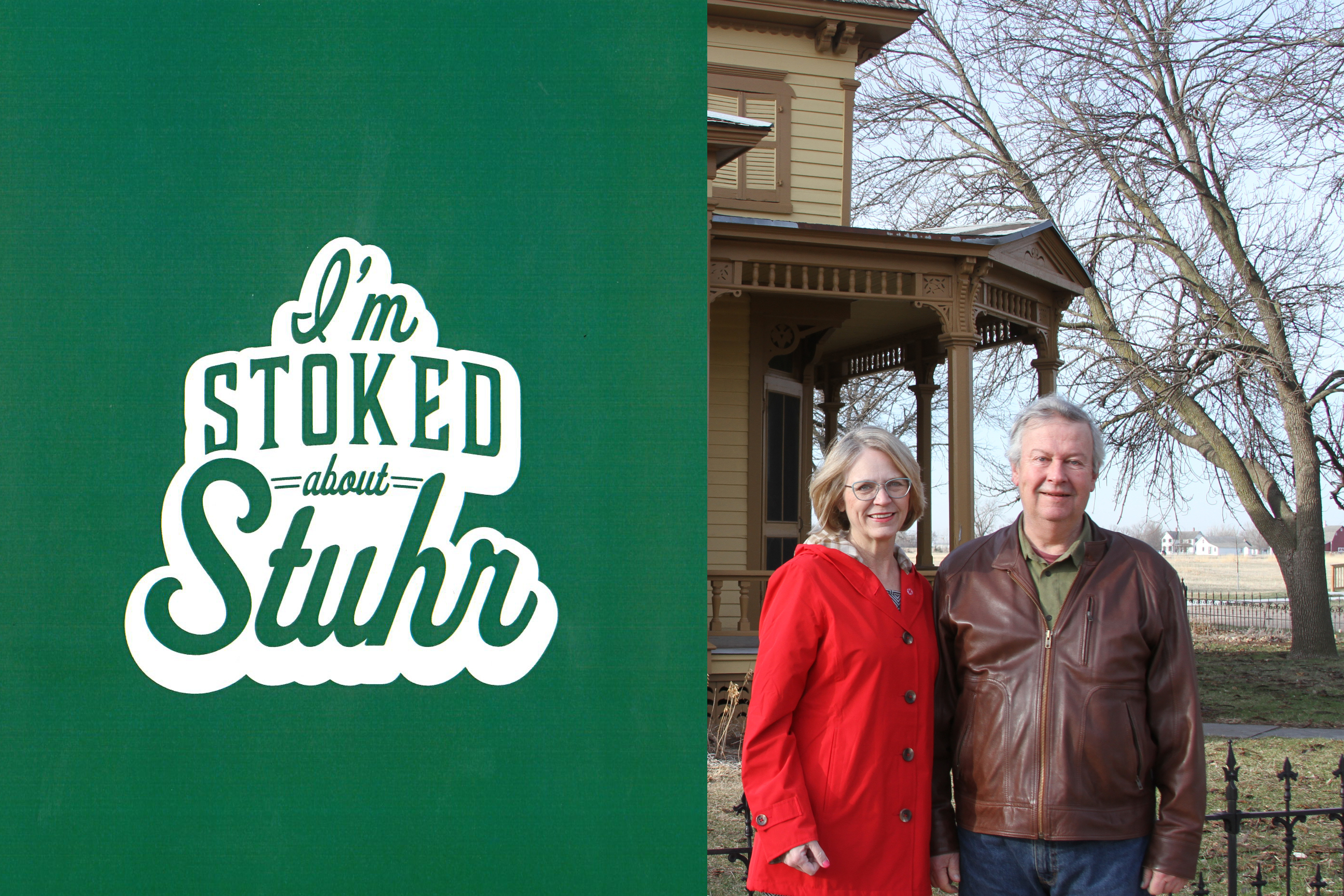 Help Stuhr Museum Foundation meet our goal of $170,000 to support the museum
Double the impact of your gift by meeting one of two challenge gifts: Up to $10,000 in matching funds given by Van Wolbach, for any current or past donor who increases their gift, and up to $5,000 in matching funds given by Dr. Steve and Charla Anderson, for any new donors.
Ways to give: Use the donation button on this page, or call (308) 385-5131 for more information
Our 2018 Annual Fund Drive Chairs, Ann and Mac Martin, say:
We're stoked about Stuhr! With fond memories of our family enjoying all that Stuhr Museum has to offer, we're happy to chair this year's annual fund drive for Stuhr Museum and are increasing our level of annual giving. We hope you're stoked about Stuhr and will join
us in giving what you can, too! 

We are excited about the possibility of exceeding this year's goal of $170,000. After recently retiring from a judicial position which prohibited him from seeking contributions, Mac is pleased to return to community involvement by chairing this necessary fund drive for Stuhr Museum. As a member of the operating board of directors for Stuhr Museum, Ann knows how Stuhr Museum makes every penny count on an ever-tightening budget. There's no doubt our community is stoked about Stuhr based on the success of the 2013 Gem of the Prairie campaign to rejuvenate the Stuhr Building. Prior to this campaign, the annual fund drive typically raised close to $200,000. Now is the time to help our annual fund drive return this level of giving so that Stuhr Museum can keep its 200 acres and 108 buildings in safe and serviceable condition.

The more funds we raise, the better we can extend and enhance the life of our living history museum! So let's make this year's annual fund drive a big success!