Family Living History Classes
Family Tinsmithing
November 5 & 6, 9 am - 4 pm
$95 for two people, $15 each additional person. $75 for one person
For more info on any of these classes, contact Renae at (308) 385-5316.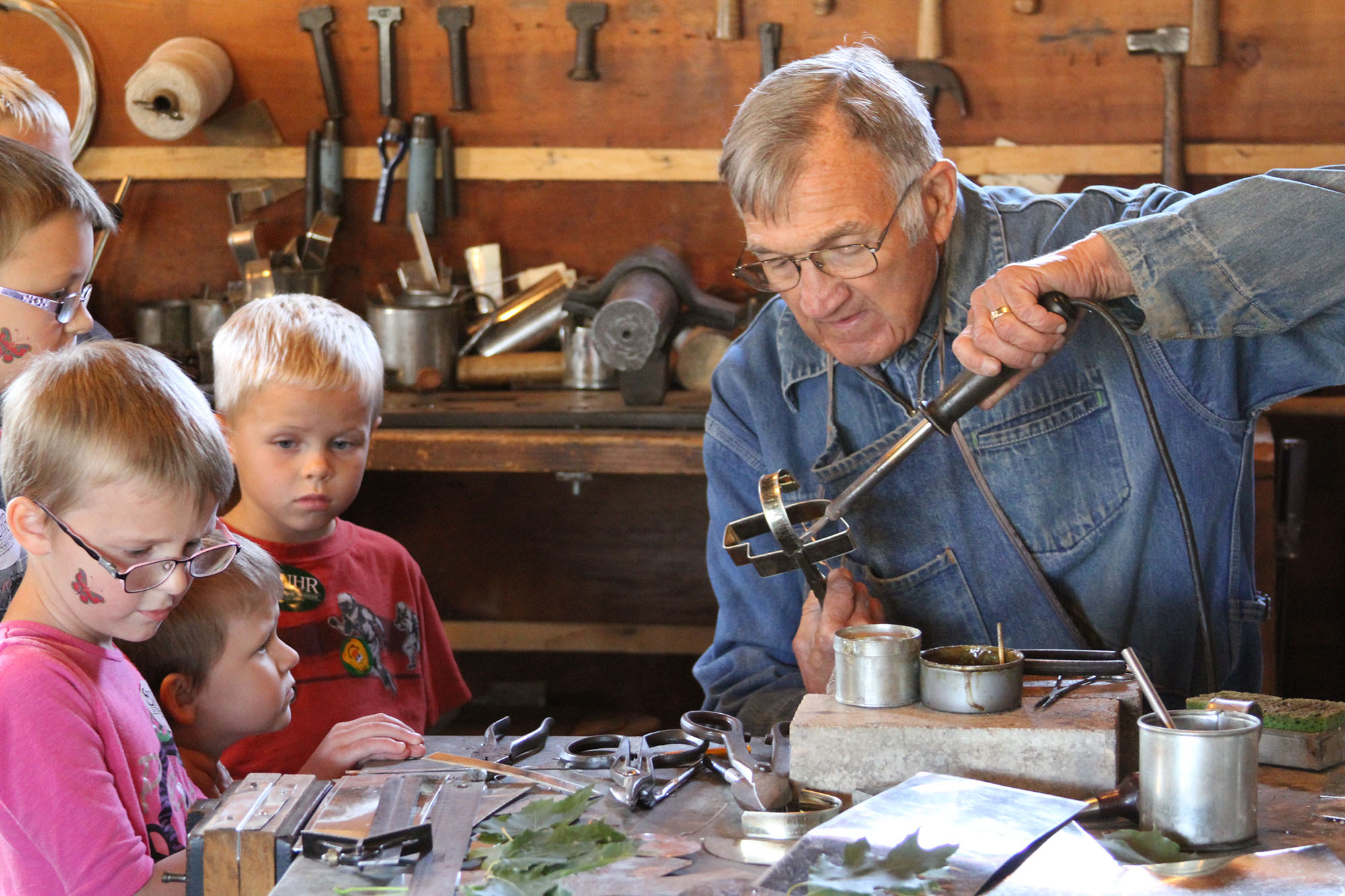 Stuhr Museum is proud to offer a slate of "Living History Classes" this fall, perfect for adults, children, families or anyone wanting to learn a historic trade from Railroad Town's interpretive staff.
Classes offered include:

Family Tinsmithing
9 a.m. – 4 p.m. November 5 & 6  Cost – $95 for two adults (or adult/child team) and $15 per additional child. Nonmembers are $115
Learn the unique craft of Tinsmithing during this class aimed at children and adults to do together. Participants will make cookie cutters, cups, boxes or a lunch pail. Learn how to handle tools and create your own pieces. This class is specifically designed for couples or a parent/child to take together and is taught by Railroad Town tinsmith Loren Miller.
For more information, please contact Renae at (308) 385-5316 or via email at rhunt@stuhrmuseum.org.