Workshop with Todd Williams
Workshop with Todd Williams
July 27, 28 & 29 at Stuhr Museum
The cost is $375 per person
For more information contact Kari Stofer at (308) 385-5316 ext. 241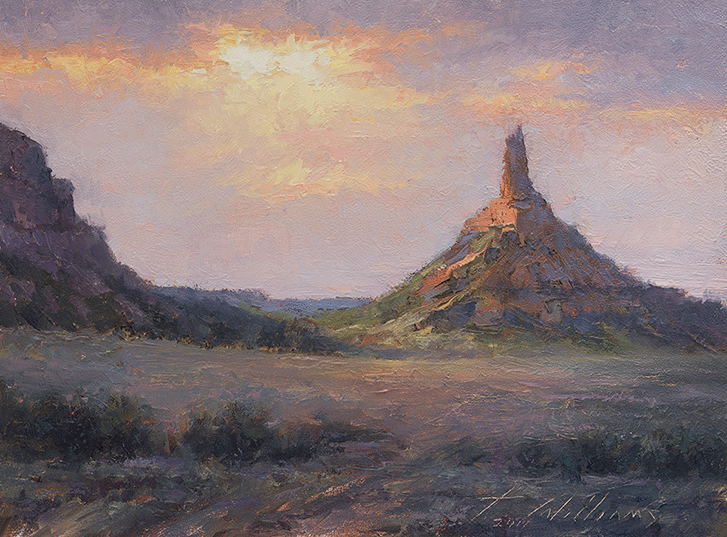 Stuhr Museum is proud to offer a chance to learn from internationally-known painter Todd Williams during a special workshop this July. Williams, who's show "Painting the Legacy of Nebraska" will be in the Stuhr Building June 17 - Aug. 21, will be using the landscape of Nebraska as represented at Stuhr Museum for inspiration during this workshop. 
Williams is a Nebraska native whose work has been exhibited across the US in gallery, museum and invitational exhibitions, such as the Gilcrease Museum, the Great Plains Art Museum, Montgomery Museum of Fine Arts and the Oil Painters of America National and Regional Exhibitions where he has been honored with the prestigious status of Signature Member. In addition, "Painting the Legacy of Nebraska" is an official exhibit of the Nebraska Sesquicentennial and will be touring the state in 2017.
Through lecture, slide presentation and demonstrations, the "examination of creating your own unique voice" will be explored in squinting, design, value control, color control, edges, paint manipulation, variety/unity and more. This workshop will be great for all levels of artist. For the studio portion, students should bring photographs or small studies to work from while indoors. This class will focus on transferring what you see in nature or have photographed to your canvas and still capture the motion and mood of the subject. Also, we will learn about the Spirit of Painting, sharpening our skills of observation and editing, but at the same time learning that the final product should also speak of ourselves as artists as much as the subject itself. 
The cost of the workshop is $375 per person and limited registration is available on a first come/first serve basis. For more information contact Kari Stofer at (308) 385-5316 ext. 241 or via email at kstofer@stuhrmuseum.org.