Sally Jurgensmier Workshop
9 am - 3 pm Saturday, April 7th at Stuhr Museum
Cost is $125 per person, materials included
A limited number of spots are available, so sign up soon!
For more information call (308) 385-5316 or email kstofer@stuhrmuseum.org.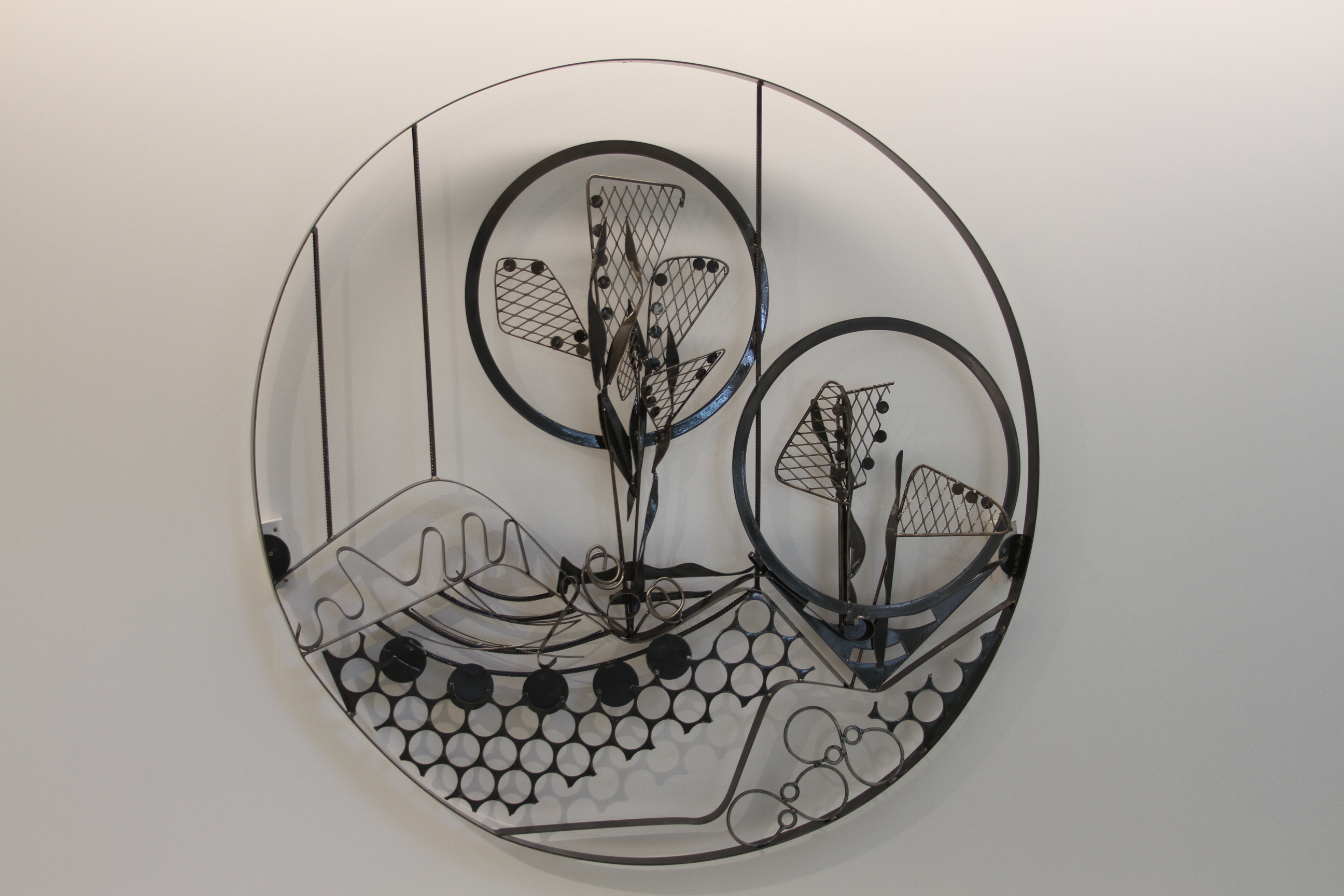 Stuhr Museum is proud to be hosting a class by 2018 Wings Over the Platte Featured Artist Sally Jurgensmier on Saturday, April 7th. 
During this class, which is limited to 10 participants, Jurgensmier will give hands on instruction on how to create art out of scrap metal. Her work, which can be seen currently in the Stuhr Building, features many wild and different ways in which pieces of metal can be uses, as is, or shaped into fantastic pieces of art. All materials will be provided during this class.
Jurgensmier, who takes inspiration from her surroundings to creature one of a kind sculptures, has been creating artwork out of metal for years. From her website: My sculptures are intended to bring a smile to your face. I take metal, which is thought to be cold, hard, and unattractive, and give it life, expression and personality. Each piece is unique and never mass produced. Each piece can be displayed indoors or out. Jurgensmier's work is on display in the Dinsdale Gallery on the first floor of the Stuhr Building and is worth the trip to the museum by themselves. 
Space is limited to 10 participants and the class will take place at MRL Crane Service and Rental, 4331 Juergen Road in Grand Island. Participants must be 18 years old or older and be dressed to get dirty, be safe and have fun. To register or for more information contact Kari Stofer, Stuhr's Curator of Exhibits, at (308) 385-5316 ext. 241 or via email at kstofer@stuhrmuseum.org.