Wings Over the Platte Receptions
Opening Reception
6-9 pm Thursday, February 9th in the Stuhr Building
Reception is free and open to the public
For more information call (308) 385-5316
Closing Reception
2-4 pm April 9th in the Stuhr Building
Reception is free and open to the public
For more information call (308) 385-5316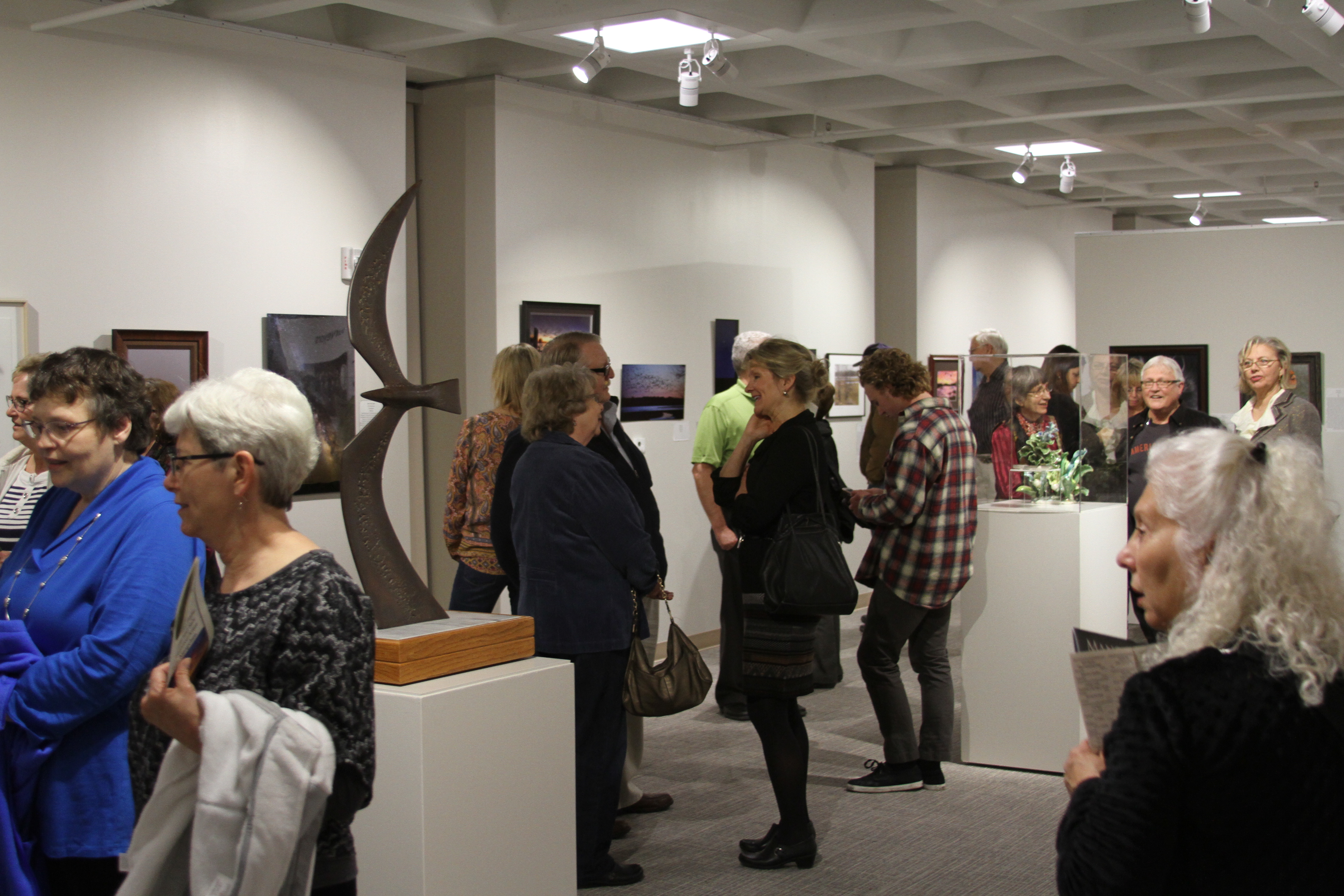 There are two chances to see the inspiring "Wings Over the Platte" Art Show and Sale for free during two planned receptions in February and April.
The opening reception, held in the evening, is a chance to preview "Wings Over the Platte" before the general public, meet some of the artists and experience one of the best art shows in the area. Refreshments will be served and the work of featured artist Kris Allphin will be exhibited in the main gallery. 
For those who missed the show during its run or who want to see it again, the Closing Reception will also feature light refreshments and will feature the dozens of diverse pieces that make up Wings Over the Platte. The reception is scheduled for April 9th and is free and open to the public.
Wings Over the Platte features art inspired by the Platte River and the natural beauty of Nebraska, and inspiration for the show takes many forms. The featured artist this year is Kris Allphin and if you don't know her work it's definitely worth checking out. Allphin, who lives in Hastings, works in a medium known as Batik which is an "ancient, decorative art used to embellish textiles. The textiles or paper is immersed in a dye bath. Wax is applied to preserve the color. This process is repeated many times creating additional color combinations and detail." The result is some truly outstanding work that will hang in the Stuhr Building during Wings Over the Platte.

In addition to Allphin's work on the main floor, the South Gallery upstairs will feature some fantastic artwork in a variety of styles and media. From photography to sculpture, realism to abstract and more, this year's Wings Over the Platte features some truly stunning pieces and is worth the trip for both nature enthusiasts, art enthusiasts and everyone in between. This show also features a strong showing from local and regional artists.