Painting the Legacy of Nebraska
June 17th - August 22nd in the Stuhr Building
Viewing is available from 9 am - 5 pm Mondays - Saturdays, Noon - 5 pm on Sundays
Admission is $8 for adults, $6 for children and free for Stuhr Museum Members
Special receptions and activities will be scheduled shortly.
For more information call (308) 385-5316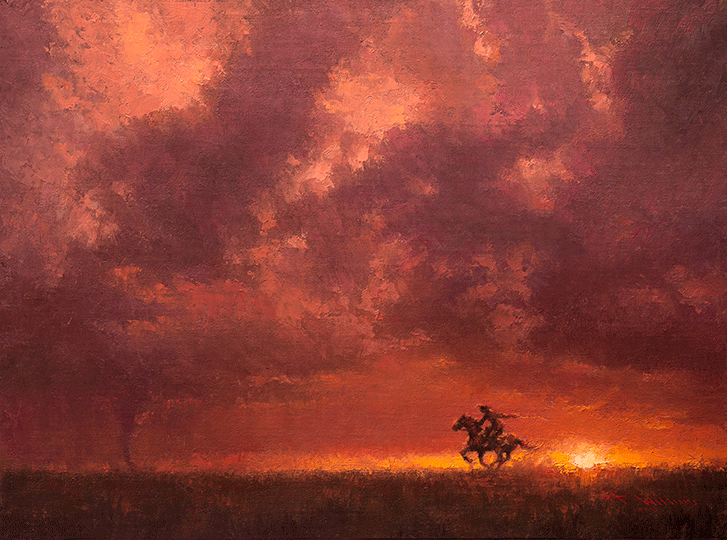 The beauty of Cornhusker state will be on full display during the "Painting the Legacy of Nebraska" running June 17 - August 22 in the Stuhr Building. Stuhr is the only museum not in Lincoln or Omaha to host the show in its entirety.
Internationally known artist Todd Williams set out on a mission to capture the beauty and diversity of his home state and ended up painting over 100 pieces, at least one in each of Nebraska's 93 counties. All his paintings will be on display during this exhibit, which is the official exhibit of the Nebraska Sesquicentennial Commission. 
From Nebraska150.org:
"The Painting the Legacy of Nebraska exhibition and educational art project will be a monumental exhibition heralding the nostalgia and history of Nebraska. Internationally recognized and Nebraska native, artist Todd Williams's mission is to depict significant historic, geographic, and figurative elements from each of the 93 counties. He has worked with historians, sponsors, and leaders in each county to help him determine significant subjects. These paintings will inspire thousands of people in Nebraska and reach well beyond the state's borders with a traveling exhibition, a Legacy of Nebraska commemorative collectors' art book, and a documentary film produced by NET, Nebraska's public television affiliate."
More information on special opportunities to view this one of a kind exhibit will be posted soon. For more information call us at (308) 385-5316. 
Painting the Legacy 1

Painting the Legacy 2

Painting the Legacy 3

Painting the Legacy 4

Painting the Legacy 5