Wings Over the Platte
February 16 - April 8 in the Stuhr Building
Opening Reception 6-8 pm Friday Feb. 16
Closing Reception 2-4 pm April 8
Regular admission fees apply
For more information call (308) 385-5316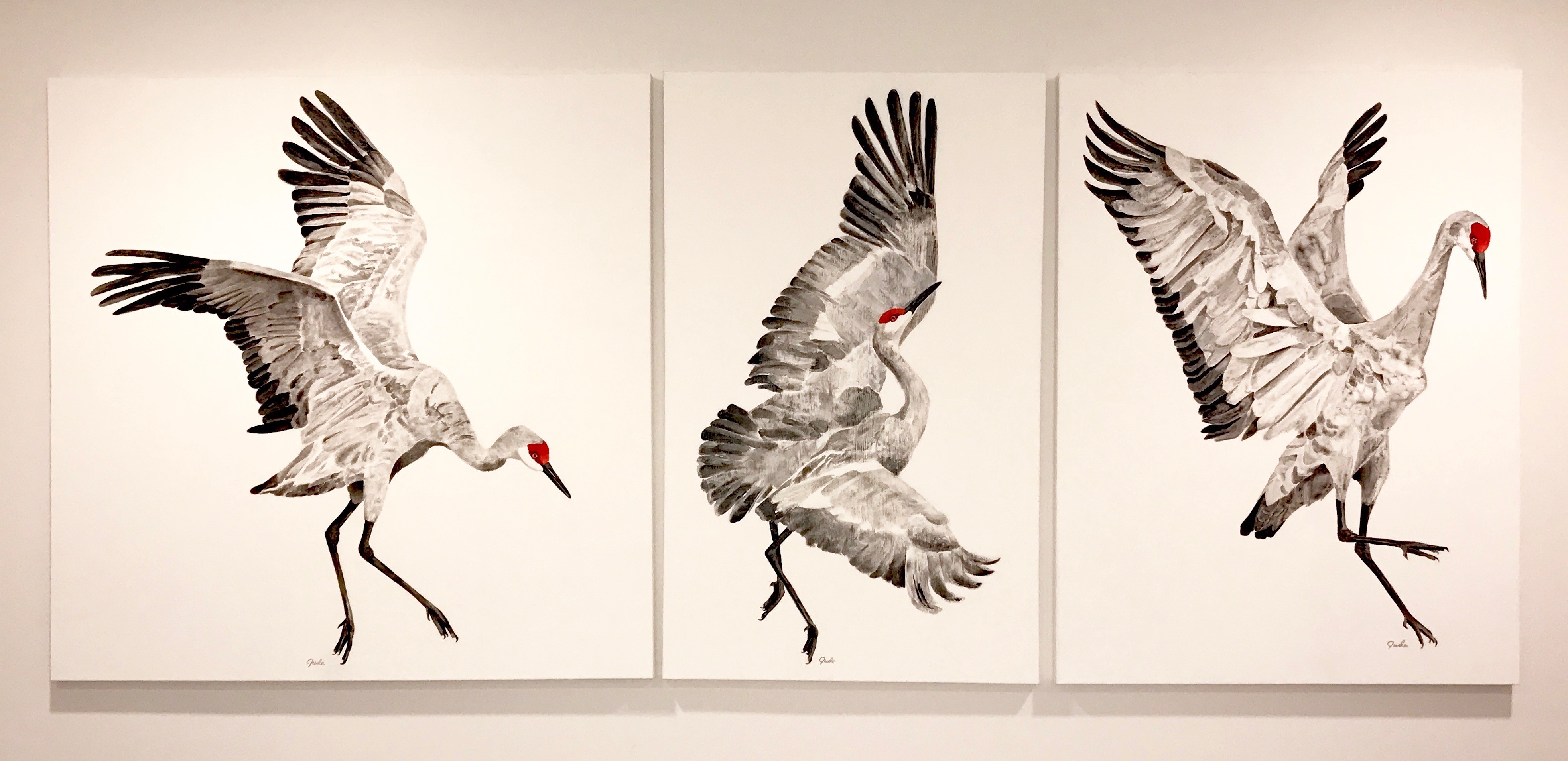 Wings Over the Platte, Stuhr's annual celebration of life on the Platte River returns for 2018 from Feb. 16 - April 8 in the Stuhr Building.
This exhibit, dedicated to life on the Platte River and its tributaries, takes the work of amateur and professional artists and creates an exhibit larger and more diverse than any in the area. From sculpture to photography to paintings and much more, Wings Over the Platte showcases the beauty of Nebraska and the wildlife that calls the Platte River home. If you're interested in submitting a piece for the show, click here. 
An opening reception for Wings Over the Platte will be from 6-8 pm on Friday, Feb. 16th and a closing reception will be from 2-4 pm on April 8th.
In honor of the last year of Bartenbach Galleries being open and a part of Grand Island Downtown for 138 years, George and Marla Bartenbach and Rhonda Baldwin will be the guest judges for the 30th annual Wings Over the Platte. The Bartenbach Gallery, it's owners, and staff have been tremendous supporters of the arts, community life, and Stuhr Museum. We are honored and grateful for their continued support and want to help celebrate and acknowledge their family's significance to multiple generations of Hall County and Grand Island residents, neighbors, relatives, essentially friends. Thank you Bartenbach family and gallery!
This year's featured artist is Sally Jurgensmeier, who takes inspiration from her surroundings to creature one of a kind sculptures. From here website: My sculptures are intended to bring a smile to your face. I take metal, which is thought to be cold, hard, and unattractive, and give it life, expression and personality. Each piece is unique and never mass produced. Each piece can be displayed indoors or out. Jurgensmeier's work will be on display in the Dinsdale Gallery on the first floor of the Stuhr Building. 
Wings Over the Platte is sponsored by Family Practice of Grand Island and by the Nebraska Arts Council. For more information contact the museum at (308) 385-5316.