Impact Nebraska: Elemental
September 16 - November 11 in the Stuhr Building
Viewing available from 9 a.m. - 5 p.m. Mondays - Saturdays, Noon - 5 on Sundays
Regular Admission Fees Apply
For more information, call (308) 385-5316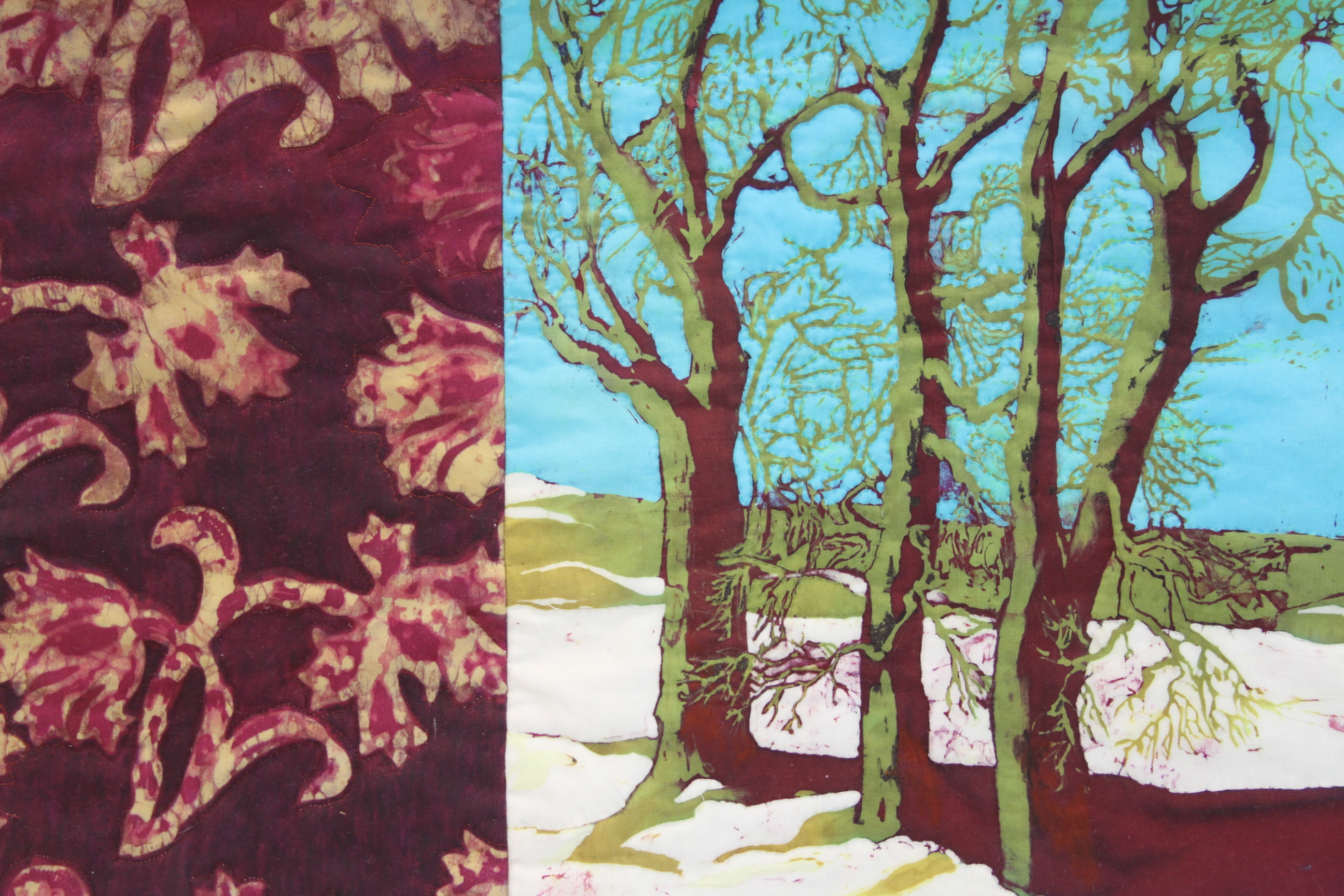 Stuhr Museum is proud to host the latest traveling exhibit by Impact Nebraska in the Stuhr Building through the middle of November.
The "Elemental: Landscapes And Florals" art exhibit features works based on individual artists' responses to landscapes and florals, including realistic images, abstract images, and images strictly from imagination. Landscapes and florals have been popular subject matter for artists throughout the ages. In this particular show there is an abstracted view of a landscape with hazy sky, visions of tulips, works in porcelain, and in oil, acrylic, metalwork, ceramics, batik, pastel, watercolor, collage, and mixed media.
The show, which is now up on the Stuhr Building's main floor, will run through Nov. 11.
Impact is a non profit Nebraska visual arts organization. It was founded in 1985 with a mission to educate through outreach programs and exhibitions. From its inception, Impact has been recognized for its record of professionalism and creative expression.

Member artists work in a broad range of disciplines, styles, and directions. Membership is limited to twenty-five Nebraska artists, nationally recognized within their respective artistic disciplines. Artists are elected through an independent jury. Each member is committed to four years, participating in all programs, exhibitions, and meetings. Many of the founding members continue to be a part of the organization, a testament to their level of commitment and perhaps a 
persuasive reason the organization continues to enjoy success.
Regular admission fees apply and viewing is available from 9 am - 5 pm Mondays - Saturdays and Noon - 5 pm on Sundays. For more information, call the museum at (308) 385-5316. 
Elemental 2

Elemental 3

Elemental 4

Elemental 5

Elemental 6

Elemental 7