Grant Reynard: 50 Years at Stuhr
October 8 - November 12 in the Stuhr Building
Reception 6-8 pm Thursday, October 12
Viewing Available From 9 am - 5 pm Mondays - Saturdays, Noon - 5 pm Sundays
Regular Admission Fees Apply
For More Information Call (308) 385-5316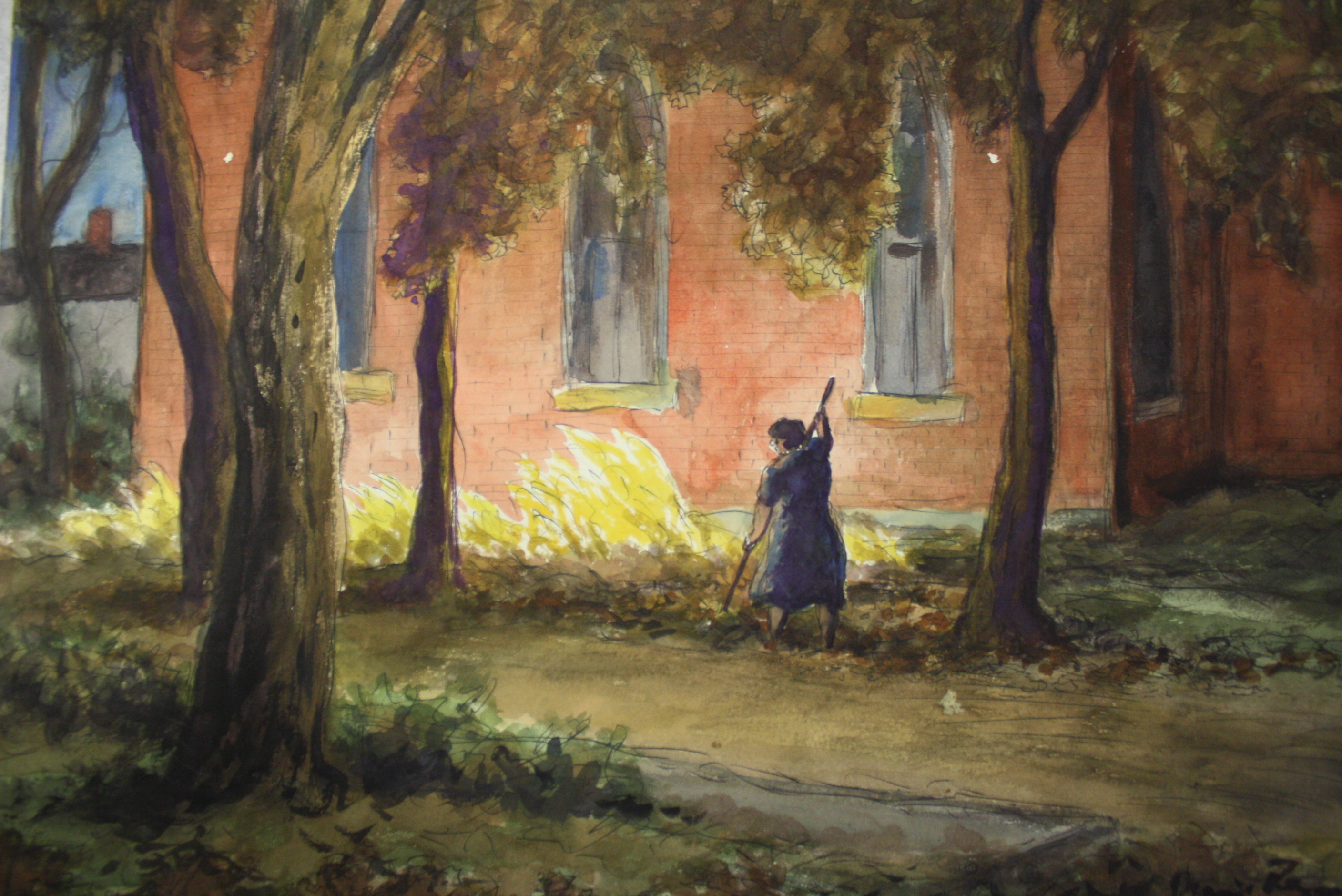 When Stuhr Museum opened in the summer of 1967, the first exhibit was by Grand Island born and internationally known artist Grant Reynard. In honor of our 50th anniversary we are bringing back our large collection of Reynard pieces this fall for a show called "Grant Reynard, 50 Years at Stuhr". The show runs from October 8 - November 12 and there will be an opening reception will be from 6-8 pm Thursday October 18th where attendees are encouraged to dress in their best 1960s style fashions.
"Grand Reynard: 50 Years at Stuhr" is made possible with the support of the Nebraska Arts Council and the Nebraska Cultural Endowment. 
Grant Reynard was born in Grand Island, Nebraska in 1887. He was one of the first natives of Grand island to achieve prominence as a professional artist. Therefore, the 1967 Trustees and Directors of the Stuhr Museum of the Prairie Pioneer chose to inaugurate their new Stuhr Building with a retrospective exhibition of his work. Out of the museum's diverse collection of Reynard's work, on display, will be four new works from private donors that have not been on public view for over more than 50 years. We are grateful to the Betty Jo Axthelm Trust, Main Street Gallery in North Loup, NE, Richard Farnsworth, the Nebraska Arts Council, Nebraska Cultural Endowment and the current Museum staff and Trustees for making this exhibit possible.
Reynard's art retains something of the uncomplicated quality of early life on the prairie. He has steadfastly remained a realist in an age characterized by radical and fantastic new forms in art. Reynard has consistently portrayed both the natural scene and the urban milieu with honesty and sincerity.
After meeting fellow Nebraskan and author, Willa Cather, he concentrating on depicting the world with which he was most familiar: his family, the landscape, the art galleries and concert halls, and the celebrities in the arts whom he admired. Reynard was also an accomplished lecturer, illustrator, teacher, musician, and writer. Reynard's graphics reflect his great admiration for Daumier, Goya, and Rembrandt. Above all, his artwork indicates the sensitivity of his observation. He passed away in 1968 just one year after celebrating with the Stuhr Museum.
The exhibit will be availalbe for viewing from 9 am - 5 pm Mondays - Saturdays and Noon - 5 pm Sundays at the Stuhr Building. Admission fees are $6 for children, $4 for adults and free for Stuhr Museum members. For more information, call (308) 385-5316. 
Grant Reynard 2017

Grant Reynard 2017 2

Grant Reynard 2017 3Grant Reynard 2013

Grant Reynard 2017 4

Grant Reynard 2017 5