Fantasy of Trees
Fantasy of Trees
November 25 - January 3, 2017 in the Stuhr Building
Regular Admission Fees Apply
A free reception will be Sunday, Dec. 4 in the Stuhr Building
For more information, call (308) 385-5316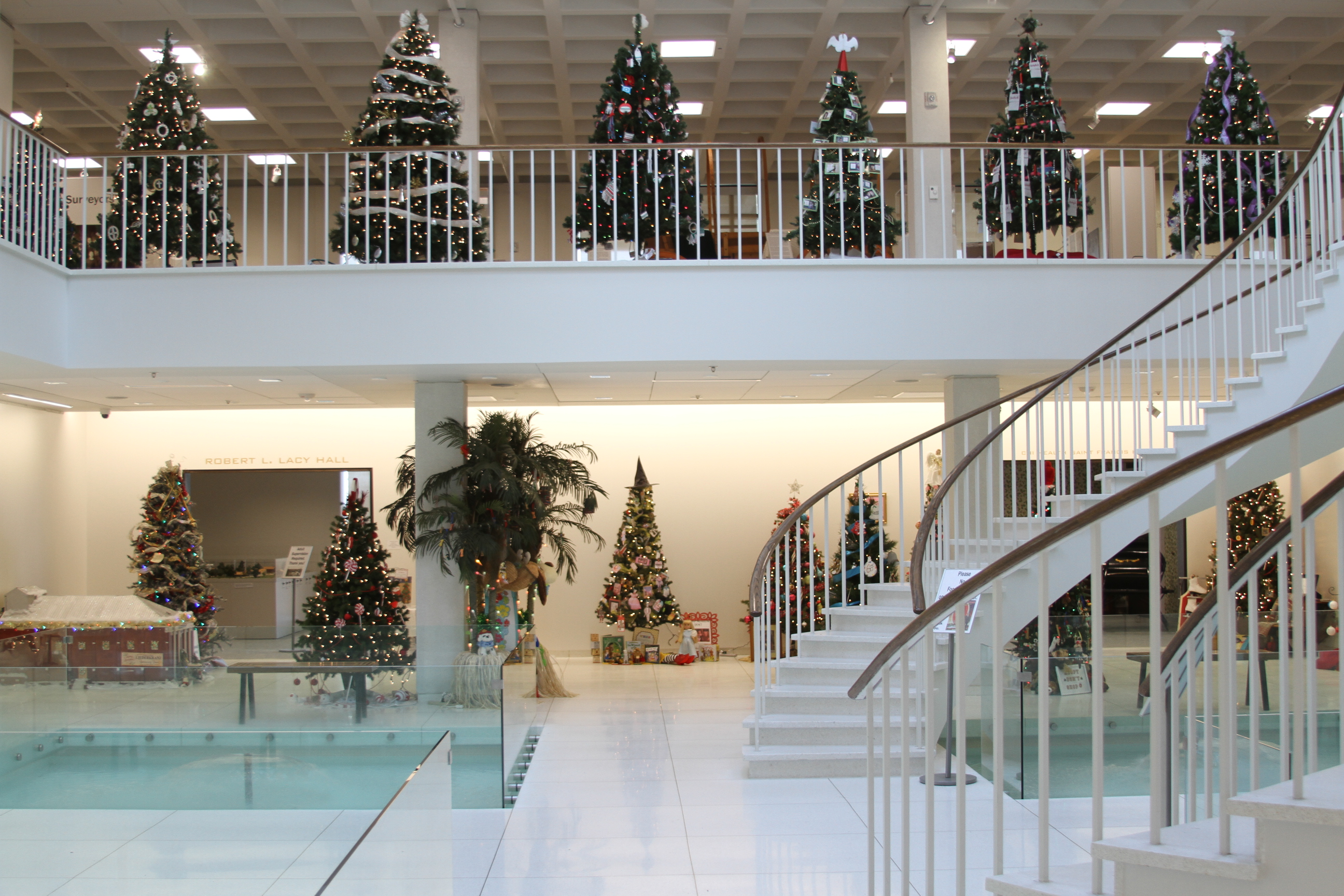 The annual Fantasy of Trees exhibit is now showing in the Stuhr Building and there is no better way to get into the holiday spirit than viewing over 50 decorated trees in the elegant Stuhr Building. The exhibit runs through January 3, 2017.
This annual "celebration of decoration" features trees lining the walls of the Stuhr Building's main floor and South Gallery, dreamt up and decorated by local area organizations, businesses and individuals. From the festive to the fun, from the elaborate to the simple, there's a wide variety of decoration on display and there's something for everyone to enjoy. Stuhr Museum appreciates everyone who took the time to enter this year. 
The winners of this year's Fantasy of Trees are:
Most Creative: AseraCare Hospice of Grand Island
Most Traditional: Hall County Historical Society
Best Tree Skirt: Grand Island Liederkranz
Best Tree by Children: Islandaire Dance Team and Engleman Kindergarten (tie)
Best Use of Recycled Material: Diocese of Grand Island Child Protection Office
Best Tree Topper: Pirates of Grand Island; Tech Challenge Robotics Team 7-12 Grade
Best Represents Organization: Grand Island Area Habitat for Humanity
Proud and Geeky: Girl Scouts; STEAM Ahead
Most Unexpected: Bockoven Family
Overall Best: The Wednesday Group Angles
The "Fantasy of Trees" is a great reason to visit Stuhr Museum and is also part of our award-winning Christmas Past & Present events, December 2, 3, 9, 10 & 11. A free reception for the Fantasy of trees will be from 2-4 pm on Sunday, December 4 and is a great time to see what the community has created this year.
For more information, give us a call at (308) 385-5316. 
Fantasy of Trees 1

Fantasy of Trees 2

Fantasy of Trees 4

Fantasy of Trees 5
Most Creative: AseraCare Hospice

Most Traditional: Hall County Historical Society

Best Tree Skirt: Grand Island Liederkranz

Best Tree By Children: Islandaire Dance Team

Best Tree By Children: Engleman Kindergarten

Best Recycled Tree: Diocese of Grand Island

Best Tree Topper: Tech Challenge Robotics Team

Best Represents Organization: GI Habitat for Humanity

Proud and Geeky: Girl Scouts; STEAM Ahead

Most Unexpected: Walken in a Winter Wonderland

Overall Best: Wednesday Group