Off The Shelves
August 26 - October 1 in the Stuhr Building
Viewing available from 9 am - 5 pm Mondays - Saturdays
Noon - 5 pm on Sundays
Regular admission fees apply
For more information, call (308) 385-5316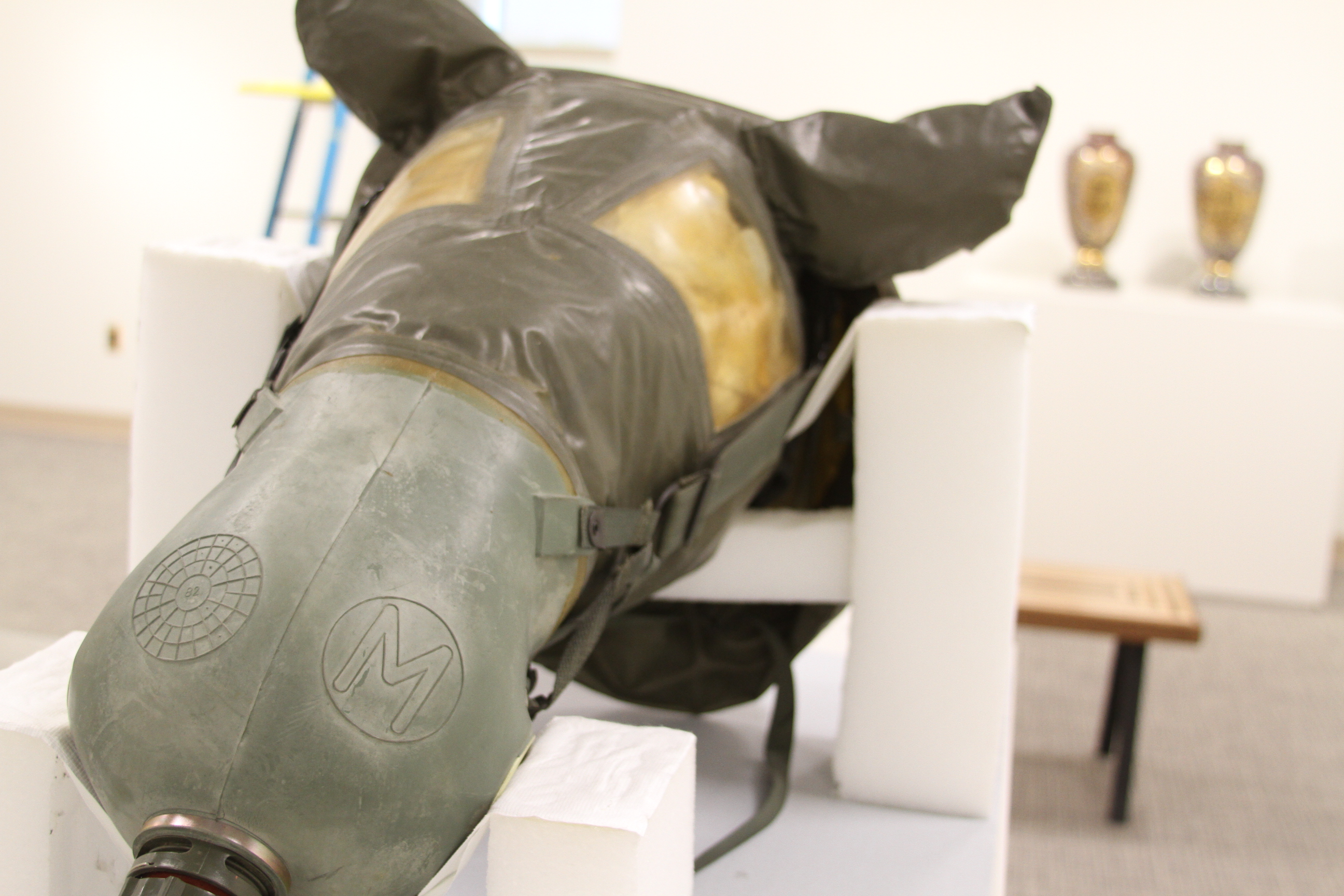 A hundred-year-old piece of wedding cake. Signage for psychics. Wooden clocks with intricate filigree, crafted by hand. A gas mask for a horse.
Over Stuhr Museum's 50 years of operation we've preserved some delightfully odd, interesting and informative pieces of history, some of which never quite "fit" into our recent exhibits. That's why, in honor of our 50th year of operation, Stuhr Museum is presenting "Off The Shelves," a summer exhibit that features some of the strangest, most fascinating and coolest artifacts from our collection that haven't seen public exhibition in years.
This exhibit, which runs August 26 - October 1, features two floors of artifacts ranging from the awe inspiring to the flat out odd. Our curators have spent time and effort going through our collections and finding those pieces that don't necessarily fit other shows we've done but would be perfect for an exhibit like "Off The Shelves". What they've created is show that, literally, only Stuhr Museum could produce.
Artifacts at Stuhr Museum are preserved to the best of our ability and we work to try to exhibit as many pieces as we can for the public to see. However, "Off The Shelves" is a "must see" show not only because it allows for us to show off the width and breadth of our collection, it also gives some very interesting artifacts a chance to be exhibited in the Stuhr Building.
"Off the Shelves" is on display from 9 am - 5 pm Mondays - Saturdays and Noon - 5 pm on Sundays. Admission is $8 for adults, $6 for kids and free for Stuhr Museum members. For more information call (308) 385-5316. 
Off The Shelves 1

Off The Shelves 2

Off The Shelves 3

Off The Shelves 4