Fantasy of Trees
November 24 - January 2, 2018
Viewing is available from 9 am - 5 pm Mondays - Saturdays, Noon - 5 pm Sundays
Regular admission fees apply
For more information call (308) 385-5316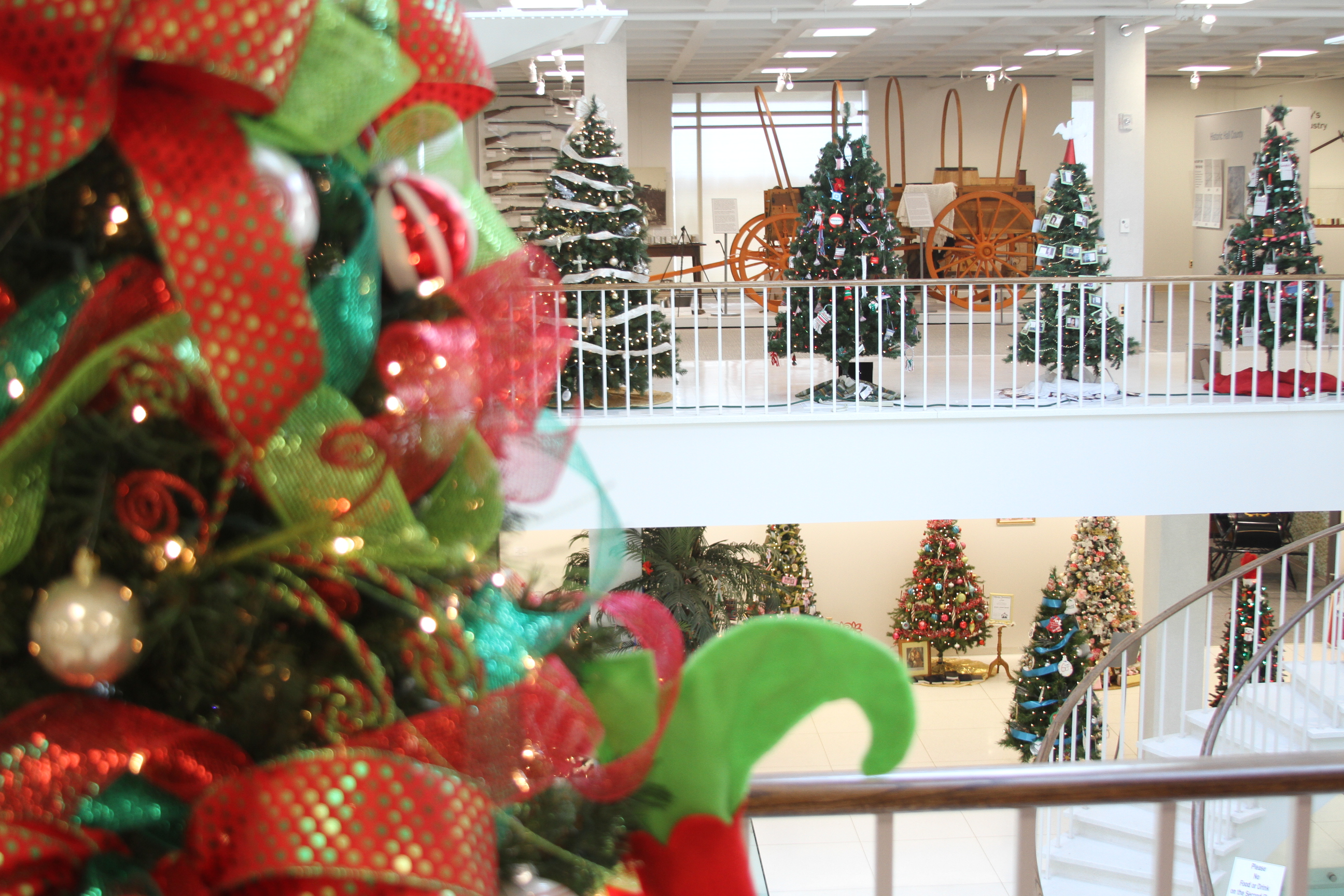 From the lavish to the simple, from the traditional to the innovative and from the serious to the funny, the Fantasy of Trees exhibit is one of Stuhr Museum's most beloved exhibits. Featuring over 60 decorated trees, this exhibit runs November 24th - January 2, 2018. 
During the Fantasy of Trees, area organizations, groups and individuals create one of a kind holidays trees that line the walls of the Stuhr Building. Awards will be given in the following categories, which will be announced shortly:
-Most Creative
-Most Traditional
-Overall Best
-Best Tree Skirt
-Best Tree by Children
-Best Use of Recycled Items
-Best Tree Topper
-Best Represents the Organization
-Best Movie/TV Related
-Most Unexpected
-Judge's Choice
-People's Choice
The People's Choice award will be announced on Sunday, Dec. 10th as part of the final day of Christmas Past & Present at Stuhr. A free reception for the exhibit will be from 2-4 pm Sunday, December 3rd and is free and open to the public. 
The Fantasy of Trees is a perfect afternoon outing for visiting relatives, those who appreciate our community's creativity or anyone who needs to get in to the holiday spirit. Admission is $6 for adults, $4 for children and free for Stuhr Museum members. For more information call (308) 385-5316 and follow us on Facebook and Twitter to see images of the trees as the season moves along.