Bradley Schmid: Building Respect
January 8th - February 3rd in the Stuhr Building
Regular Admission Fees Apply
For more information call (308) 385-5316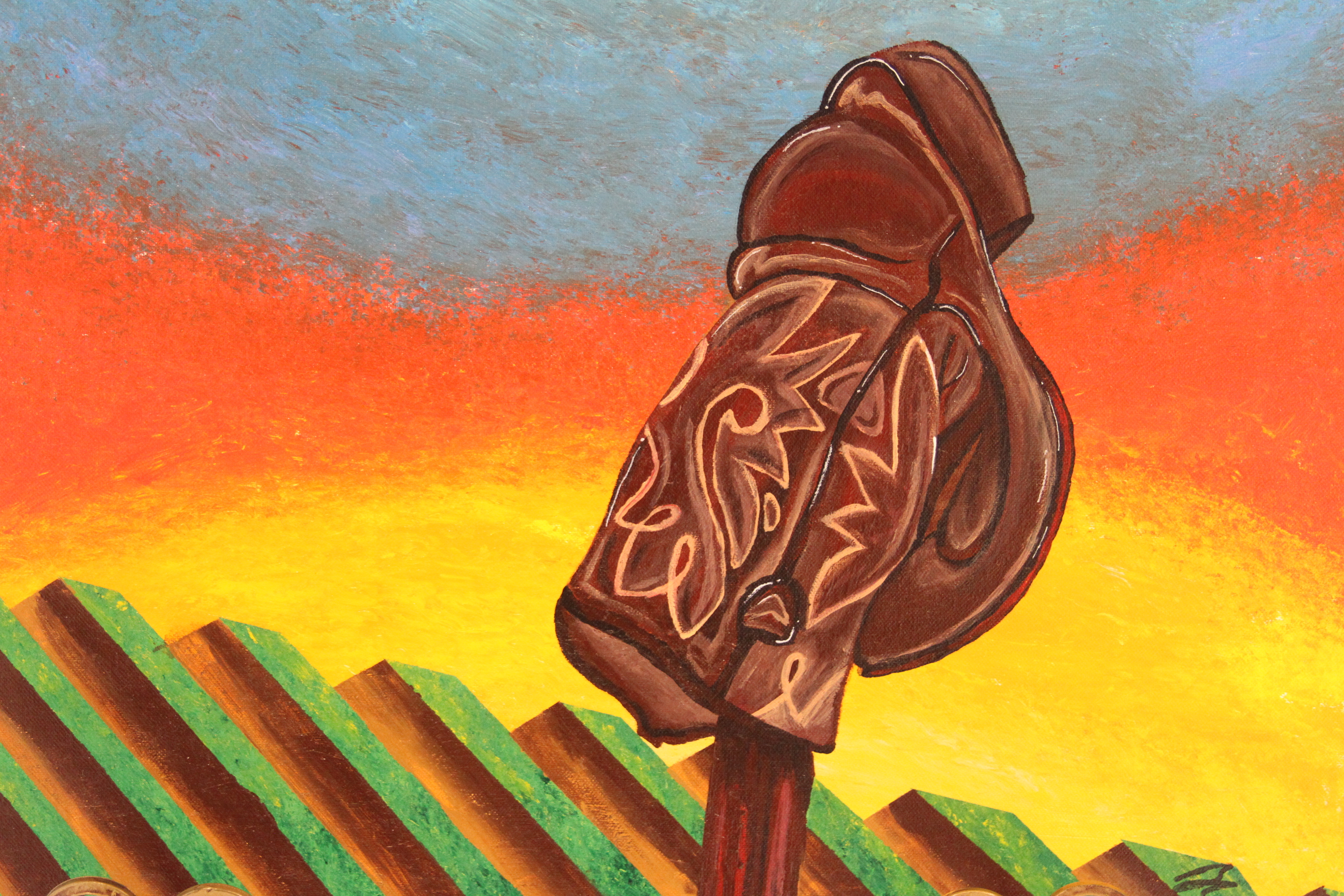 The eclectic, colorful and beautiful work of local artist Bradley Schmid is on display during the new exhibit "Building Respect" in the Stuhr Building. The show runs from January 8th - February 3rd.
Bradley J. Schmid was raised in rural Nebraska.  He enjoyed drawing cars and people after school each day from the time he was in 4th grade, until he was old enough to work full time.  He would bring his sketch book everywhere with him, even to work before his shifts started.  During high school he was fortunate to have a great art teacher.  She showed him there is so much more to art than just realism.  That's where he started his surrealism and abstract art and his creative side came in.  He started painting after high school.  Bradley is a visual artist that is largely self-taught.  He uses mixed media, acrylic paints, canvas, and bright rich colors.
Bradley creates full time in his head but he can only make his ideas a reality when he has free time.  He has sold paintings off his Facebook page, Bradley's Awesome Art, to people across the United States. 
All the pieces in this show are for sale and will be up from 9 am - 5 pm Mondays - Saturdays and Noon - 5 pm on Sundays. For more information call (308) 385-5316. 
Building Respect 1

Building Respect 2

Building Respect 3

Building Respect 4

Building Respect 5

Building Respect 6

Building Respect 7