Hall County Student Art Show
April 15 - May 7 in the Stuhr Building
Viewing available from 9 a.m. - 5 p.m .Tuesdays - Saturdays, Noon - 5 on Sundays
Regular admission fees apply
For more information call (308) 385-5316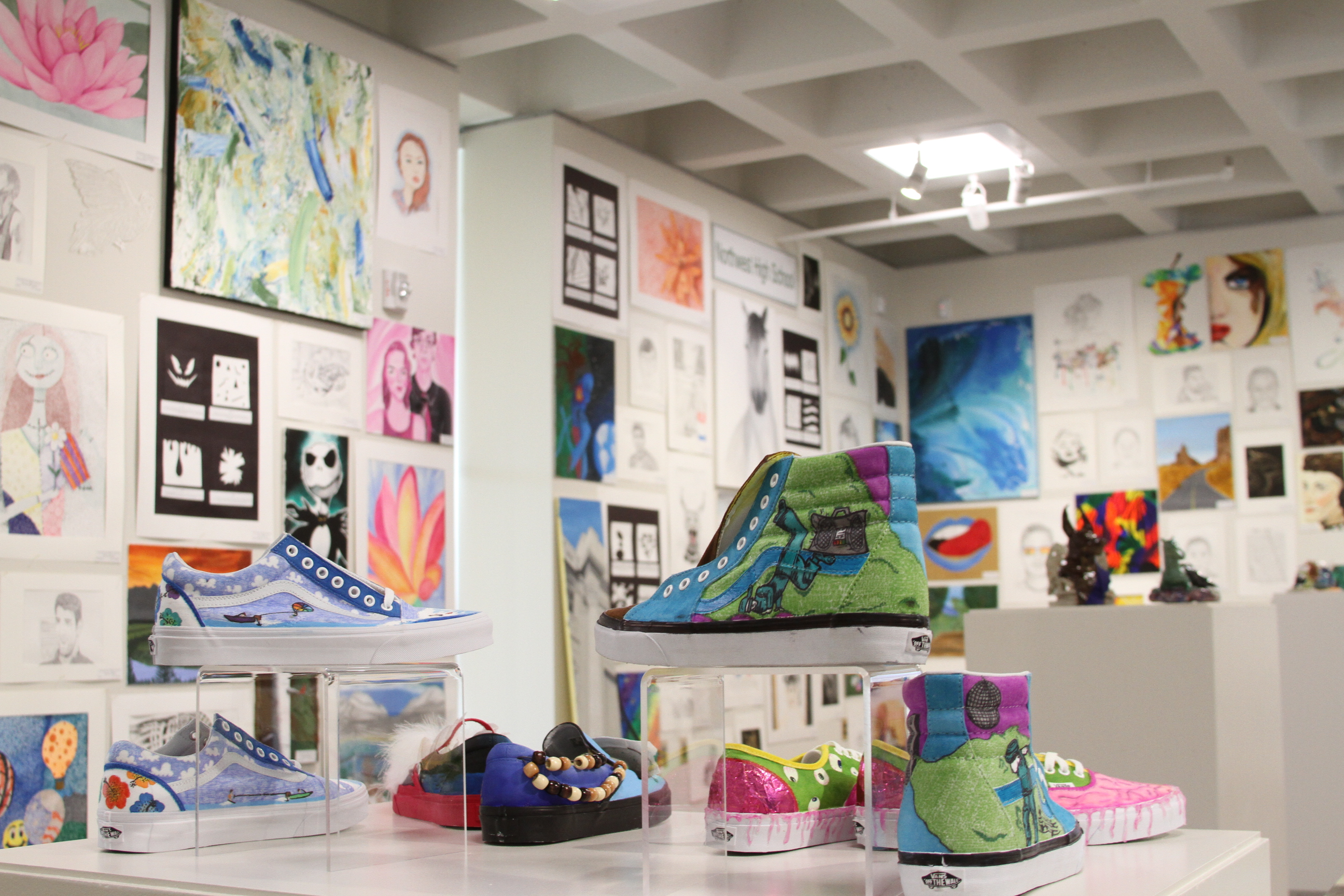 The best art produced by area students will be on display in one of the most beautiful spaces in the Midwest during the annual Hall County Student Art Show running April 15 - May 7th at Stuhr Museum.
By far the most eclectic show on our annual calendar, the Hall County Student Art Show features a wide variety of media, subject matter, inspiration, size, shape, color and canvas. Hundreds of pieces will line the walls of the Dinsdale Gallery and the South Gallery upstairs chosen by local art teachers to represent the best work of their area students. In past years, pieces have included sculptures outside the Stuhr Building, wall-sized paintings on cardboard, digital art, mixed media and much more. For many students this will be the first time they've been exhibited in a professional art space.
This year's participating schools include:
Grand Island Senior High
Northwest High School
Grand Island Central Catholic
Heartland Lutheran
Centura Public School
Walnut Middle School
Barr Middle School
Westridge Middle School
The Hall County Student Art Show will be up through our Hall County Appreciation Day on May 6th, so you can some see the show for free at that point or come during business hours - Monday - Saturday 9-5 and Sundays Noon - 5. Regular admission fees apply.
A list of participating schools will be posted shortly. For more information contact us at (308) 385-5316. 
HCSAS 2017 2

HCSAS 2017 No. 3

HCSAS 2017 No. 4

HCSAS 2017 5

HCSAS 2017 6

HCSAS 2017 7